Grades 9 - 12 Virtual Programs
Visiting The Heckscher Museum is a yearly tradition for high schools across Long Island!
To ensure everyone's safety during these challenging times, we hope that you will join us for a virtual program, designed specifically with your students' needs in mind. See program details below!
Exhibitions To Explore
A broad range of exhibitions are available for your students to discover!
Learn more
Scheduling
Online: Click "Book Now" below to complete a Program Request Form. Once your form is submitted, a staff member will call you within 3 business days to answer any questions you may have and confirm and schedule your program!
By Phone: Call our new phone number 631.380.3292, Monday through Friday, 9 am – 5 pm.
Questions?
Email education@heckscher.org or call 631.380.3292.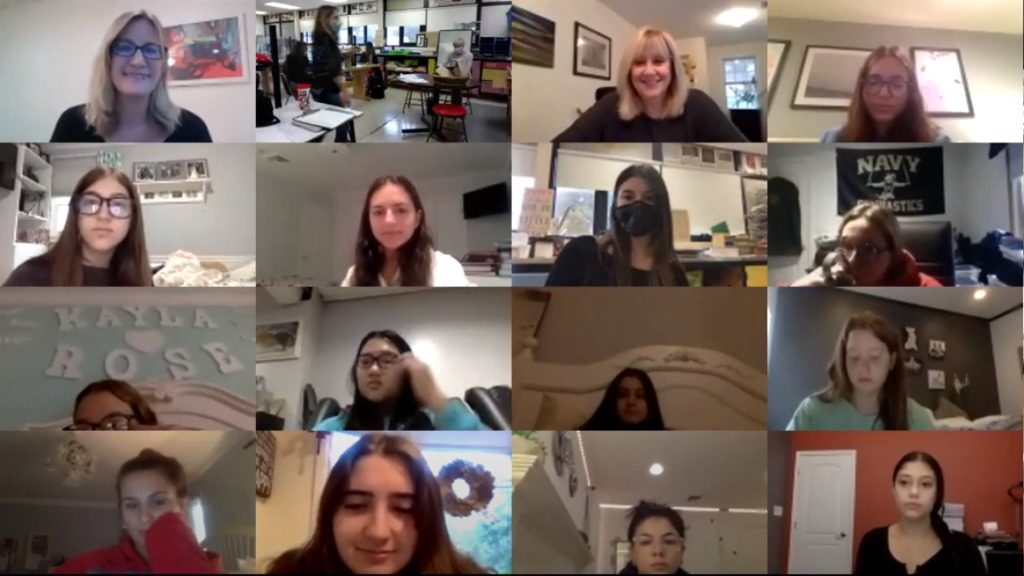 We just wanted to say THANK YOU! The virtual field trips were so good! Everyone has been group texting on how great the experience was.  We really appreciate the extra effort and work that goes into doing this virtually.  I am so glad it worked out and can't wait to see what our students create for Long Island's Best!
– Vanessa Albaneze, Art Teacher, John F. Kennedy HS, Bellmore
[My Heckscher virtual field trip] was a wonderful experience! The staff presented content in a variety of ways and they discussed topics on both a broad and personal level, which held my students' attention and allowed them to share their individual stories. I would definitely recommend Heckscher programs to other art teachers!
– Allyson Uttendorfer, AP Art and Design & Photography teacher, Half Hollow Hills HS East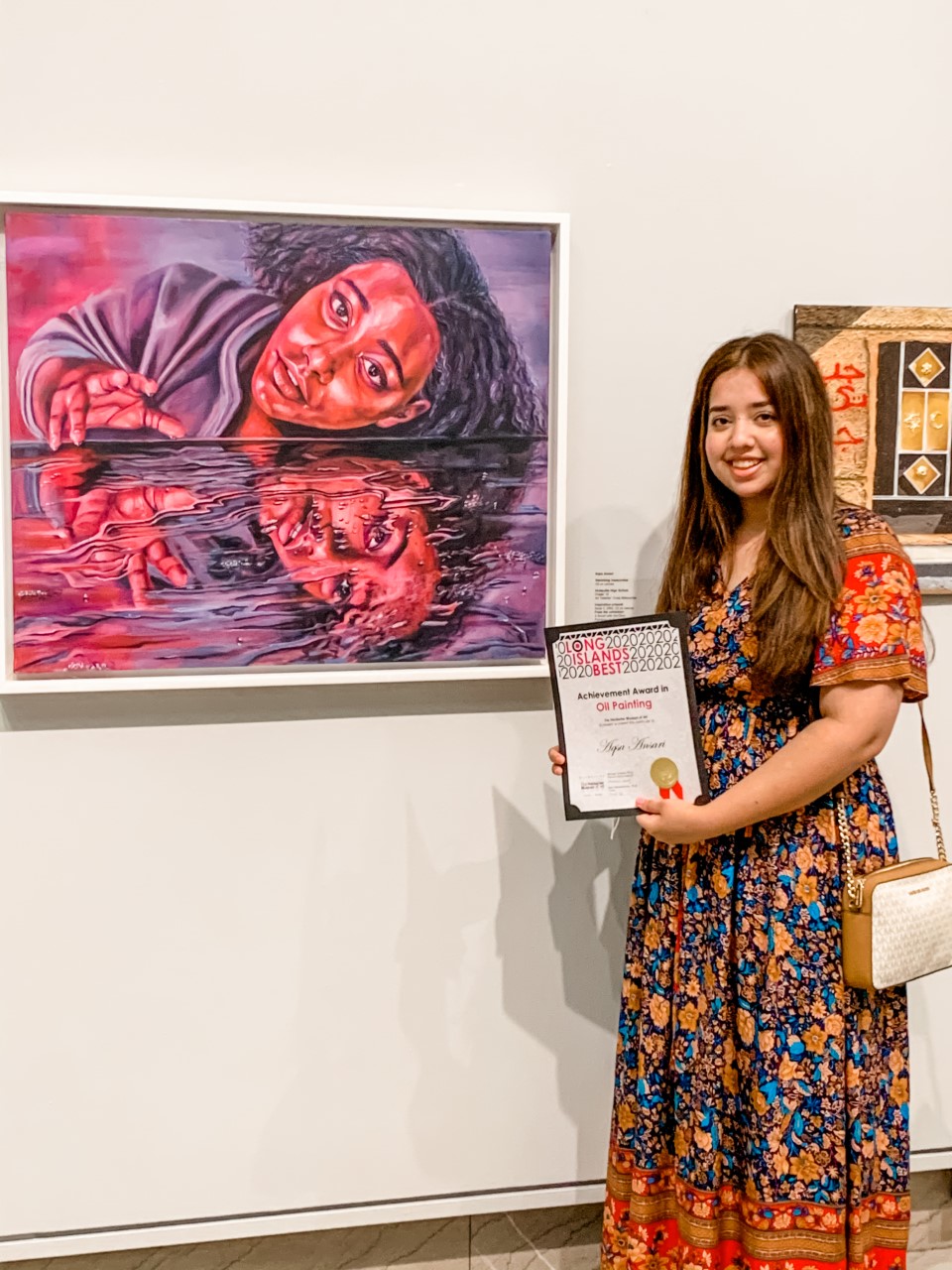 VIRTUAL TOUR + LI BEST
40 minutes
Google Meet/Zoom + LI Best video
$125 per class
Participating in Long Island's Best 2021 and looking to explore the Museum and help your students to generate ideas? This program includes both a virtual tour of a Museum exhibition using Google Meet or Zoom and access to a video overview of Long Island's Best – how to get inspired, submit artwork, and more – to watch and share with your students!
Learn more about exhibitions to choose from for your virtual tour.
Each program scheduled earns your school 4 additional entries into Long Island's Best 2021.
Did you know? Over 50 schools participate in the Museum's annual high school juried exhibition, Long Island's Best: Young Artists at The Heckscher Museum! Please note that an additional $35 School Registration Fee is required to participate in Long Island's Best. Learn more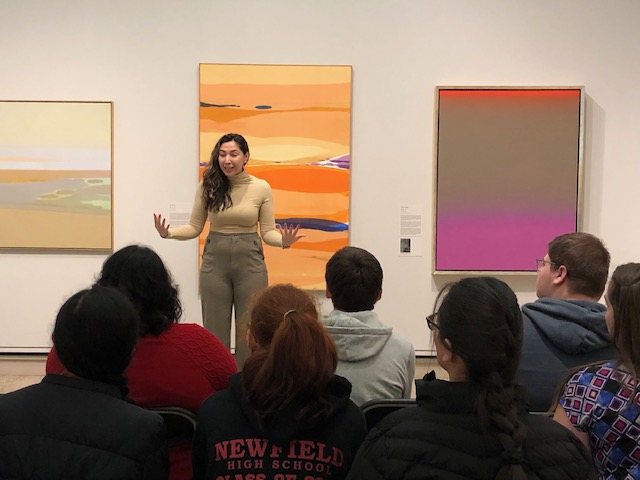 VIRTUAL TOUR
40 minutes
Google Meet/Zoom
$100 per class
Enjoy a virtual tour of an exhibition using Google Meet or Zoom! Learn more about exhibitions to choose from.
Explore with a Museum Educator leading engaging conversations as students learn about select artwork on view. Discussions challenge students to think critically and look carefully, developing their visual literacy skills and encouraging them to express their unique points of view.
NAHS 6x6 Collaborative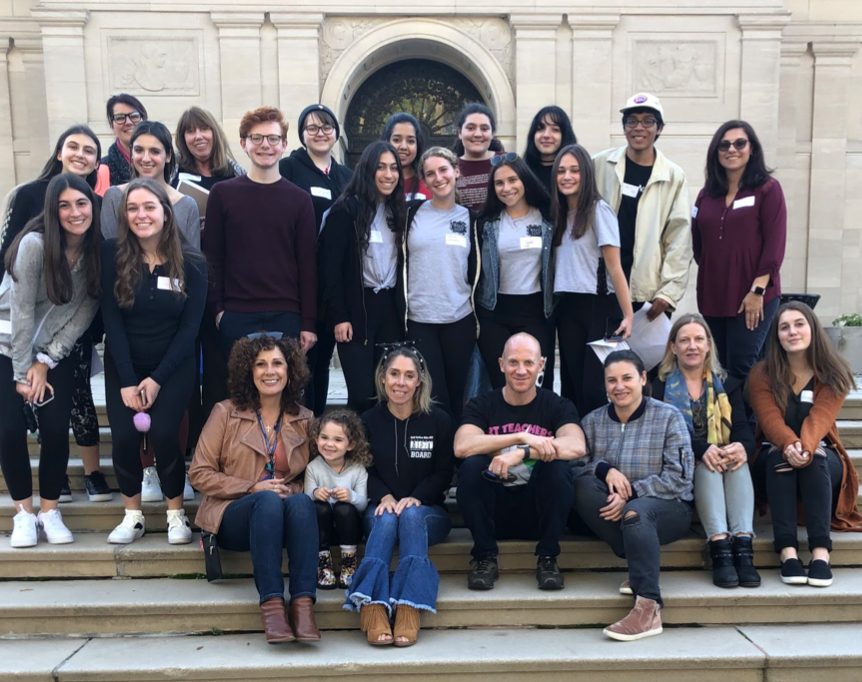 CREATE, COLLABORATE, EXHIBIT!
This year marks the 7th annual National Art Honor Society 6×6 Collaborative! This annual program brings National Art Honor Society (NAHS) Chapters together to collaborate, create and exhibit! Students from different high schools meet for a virtual Museum experience, learn about artwork on view and ultimately create and exhibit their work in the Museum in the spring.
Get involved for the 2020-2021 school year!
Thank you to our Generous Sponsors!
Suffolk County
through County Executive Steven Bellone, and Legislators William Spencer, Susan Berland, and Tom Donnelly
The Slomo and Cindy Silvian Foundation
Frederic R. Coudert Foundation
Ike, Molly & Steven Elias Foundation
PNC Charitable Trusts/Nadon Trust/Margy Hargraves and Family
The Alpha Omega Charitable Foundation
The Rauch Foundation
Jefferson Family Charitable Foundation
Frank J. Antun Foundation
The John C. Dunphy Private Foundation, Inc.
The Max and Victoria Dreyfus Foundation
NYCB Foundation
National Grid
Rea Charitable Trust