NEW! VIRTUAL SCHOOL PROGRAMS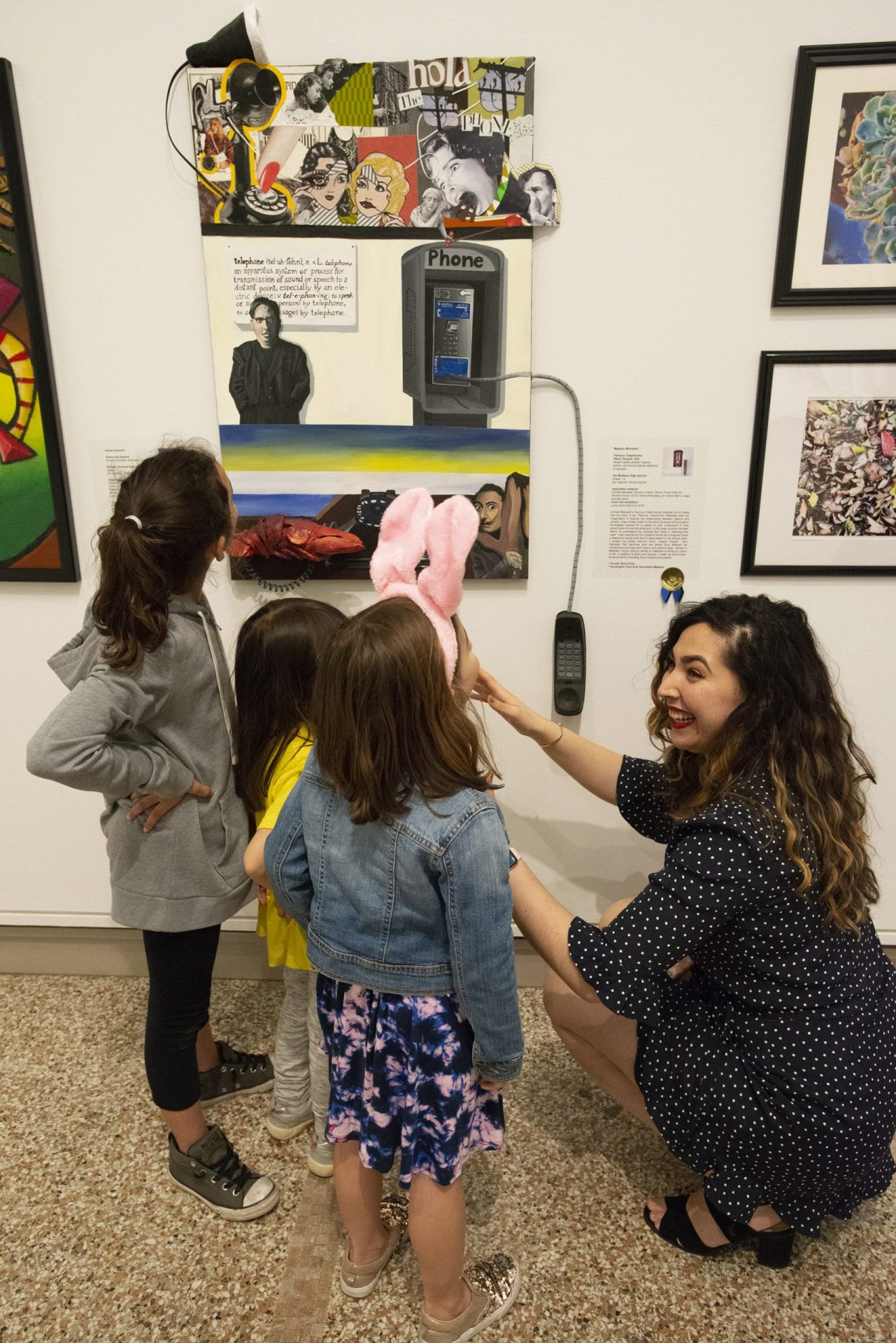 For the 2020-2021 school year, the Museum's renowned School Programs have been temporarily re-envisioned as Virtual Programs for Grades 2 through 12.
We look forward to the day when we can begin welcoming students back into the Museum galleries and visit schools for outreach programs again! In the meantime, the show will go on – in virtual format!
Our mission, as always, is to bring you and your students high quality educational programs designed to nurture curiosity, creativity, and life-long learning, at a time when it is more important than ever!
---
Learn more about our offerings!
Grades 2 – 8 Programs
Grades 9 – 12 Programs
Exhibitions To Explore
A broad range of exhibitions are available for your students to virtually "tour."
Learn more
Scheduling
We recognize that every district has its own individual plans for instruction this year and we want to make scheduling and participating as simple and stress-free as possible!

Online: Click "Book Now" below to complete a Program Request Form! Once your form is submitted, a staff member will call you within 3 business days to answer any questions or concerns you may have and confirm and schedule your program!
By Phone:

Call us at our new phone number 631.380.3292, Monday – Friday, 9 am – 5 pm.
We are here to help! Don't hesitate to call or email us at education@heckscher.org should you have any questions. Looking forward to a wonderful year!
Sincerely,
Joy Weiner, Director of Education & Public Programs
Kristina Schaaf, Director of Visitor Experience
Lisa Sayedi, Lead Museum Education/Docent Coordinator
Alyssa Matthews, Museum Educator
Learn more about Virtual Programs
Select a Grade Level below to learn more about our programs.
Thank You to Our Generous Sponsors
Suffolk County
through County Executive Steven Bellone, and Legislators William Spencer, Susan Berland, and Tom Donnelly
The Slomo and Cindy Silvian Foundation
Frederic R. Coudert Foundation
Ike, Molly & Steven Elias Foundation
PNC Charitable Trust/Nadon Trust/Margy Hargraves and Family
The Alpha Omega Charitable Foundation
The Rauch Foundation
Jefferson Family Charitable Foundation
Frank J. Antun Foundation
The John C. Dunphy Private Foundation, Inc.
The Max and Victoria Dreyfus Foundation
NYCB Foundation
National Grid
Rea Charitable Trust