Wednesday, April 19, 2023
5:30 – 6:30 pm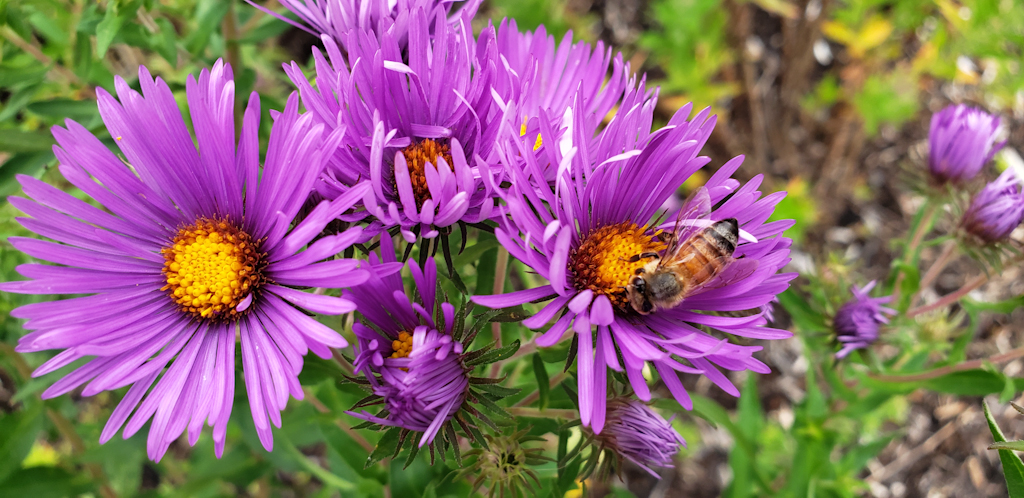 The Museum is pleased to present this virtual program in celebration of Earth Day and coinciding with Art in Bloom. Everyone would like to spend a bit more time enjoying their yard than working in it. How would you like to have a beautiful sustainable landscape that requires minimal water and maintenance, allowing you to spend more time watching the birds, butterflies, and bees? Join guest speaker and landscape ecologist Rusty Schmidt as he discusses the beautiful, versatile, and ecologically friendly ways that you can use native plants in your own home landscape design. Learn what a sustainable landscape is, how you can create one, and what the major benefits are for both you and the local wildlife.
Rusty Schmidt is a landscape ecologist at Nelson, Pope & Voorhis, LLC in Melville, NY, and is an Adjunct Professor in the Horticulture Department at Farmingdale State College. Mr. Schmidt designs and constructs alternative methods for managing stormwater runoff and has created hundreds of designs for habitat restorations, raingardens, and sustainable landscaping ranging in size from small backyards to large multi-acre sized campuses and parks throughout the nation. Mr. Schmidt is a co-author of three books: two on plant selections for stormwater management and a homeowner guide to raingardens.
Members Free, Non-Members: $8