Friday, February 3, 2023
5 – 8:30 Extended Hours
7 pm Musical Performance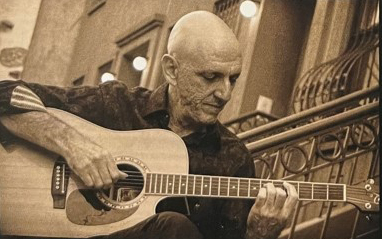 Celebrate First Friday at The Heckscher! Explore the exhibitions during extended viewing hours from 5 – 8:30 pm and enjoy special performances beginning at 7 pm.
Born and raised in Johannesburg, South Africa, Huntington Station-based Toby Tobias has immersed himself in many genres of American Music while never leaving behind his roots in the rhythms and melodies of his homeland. His keen ear for intuitive arrangements is a hallmark of his writing and performance, and he has garnered a strong following on Long Island and in the tri-state area, both as a solo artist as well as with his 9 piece original band, The Toby Tobias Ensemble.
Free Admission
Space is limited

Presenting Sponsor Healthcasts