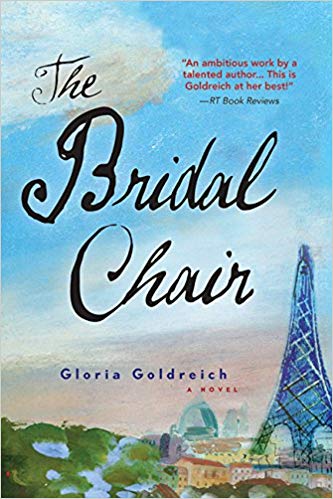 The Heckscher Museum is pleased to offer our Fall Book Club as a virtual experience. Join Book Group leader, Jeri Weitman, as she guides participants through a carefully curated a selection of fiction and non-fiction books about ART that are sure to be enjoyed!
Members: $15, Non-Members: $20
SOLD OUT!
October Book Selection:
The Bridal Chair by Gloria Goldreich
A sprawling historical saga that follows the life and fortunes of the Chagall family, filtered through the eyes of Chagall's daughter Ida. Brimming with historic personalities from Europe, America and Israel, The Bridal Chair is a stunning portrait of love, fortitude, and the sharp divide between art and real life.