NAHS 6x6 Collaborative Art Installation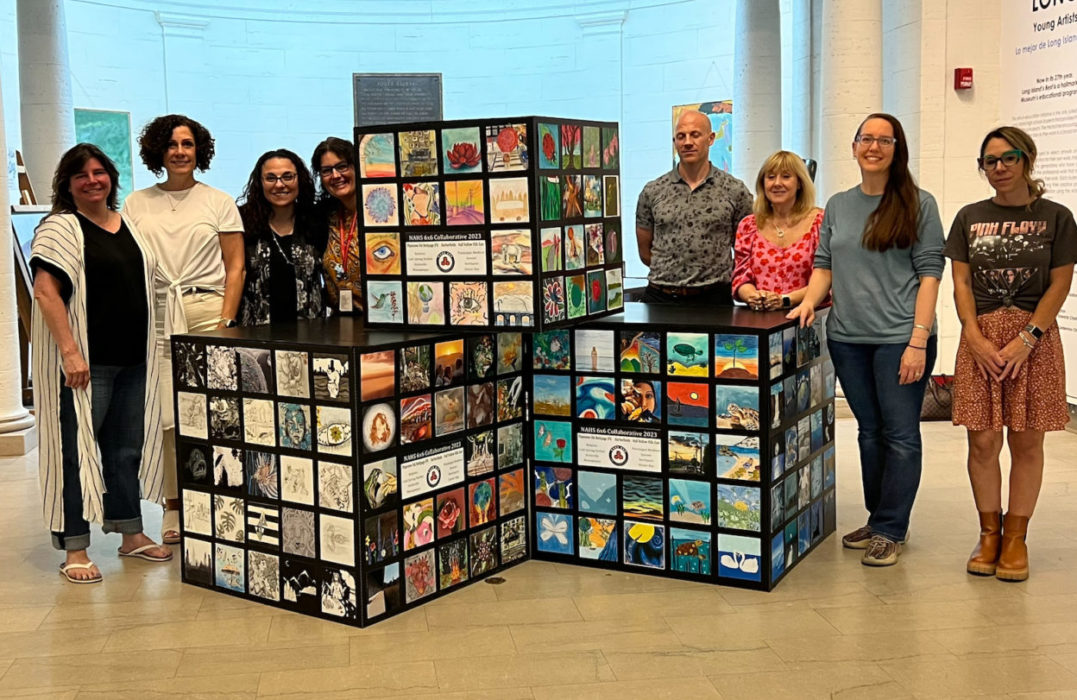 COLLABORATE, CREATE, EXHIBIT!
This annual program brings National Art Honor Society (NAHS) Chapters together to collaborate, create and exhibit! Students from different high schools meet, learn about artwork, and ultimately create and exhibit their work. 2024 marks the 10th annual NAHS 6×6 Collaborative.
The 2023 program was in partnership with Babylon HS, Cold Spring Harbor HS, Half Hollow Hills HS East, Harborfields HS, Hicksville HS, Massapequa HS, Northport HS, Plainview-Old Bethpage JFK HS, Oyster Bay HS, and Syosset HS. In the Fall of 2022, students visited the Museum and were inspired by the exhibition Long Island Biennial 2022. Each student then created a 6-inch by 6-inch square work of art for display in the Museum from Thursday, May 18 through Sunday, May 21, 2023. A reception for exhibiting artists, friends, and family was held in the Museum on Thursday, May 18, 5 – 6 pm.
Does your school have a National Art Honor Society Chapter?
Get your students involved this year!
Past Installations