Join us for the Exclusive Members & Donors Opening Reception on June 10, 4 – 6 pm!
Museum Members, Donors, and Special Guests are invited to see the new exhibition COURTNEY M. LEONARD: Logbook 2004–2023 during exclusive visiting hours not open to the general public.
FEATURED EVENTS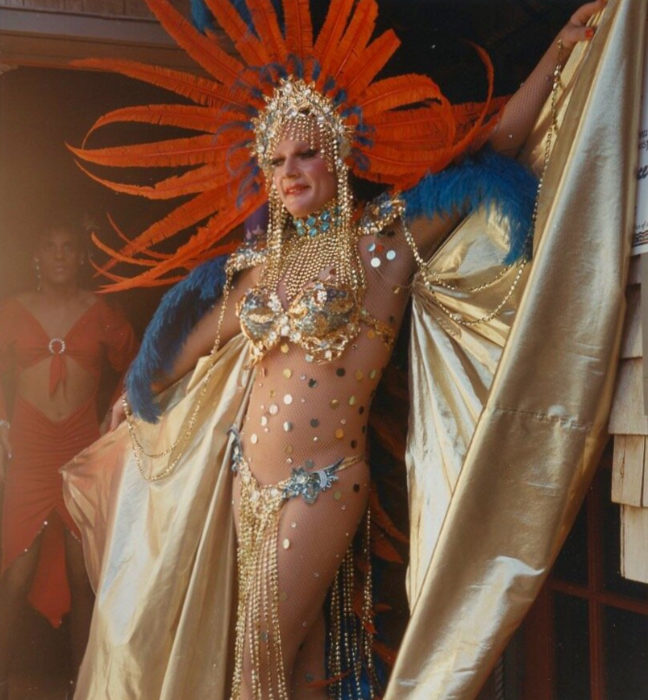 Display of Fire Island photographs by artist Joanne Mulberg in coordination with the Long Island Pride Parade
Sunday, June 11, 2023
12 – 5 pm
Free
Enjoy this special display of four newly acquired photographs by Joanne Mulberg in celebration of Long Island Pride's parade and festival in Huntington Village and Heckscher Park! Mulberg, an artist and LGBTQ+ ally, is known for her photographs of Fire Island's The Pines and Cherry Grove communities. Her images capture everything from house parties and beach scenes to the iconic Miss Fire Island pageant. Heckscher Museum Curator Karli Wurzelbacher explains, "Fire Island is a quintessential part of Long Island. I'm glad that some of the stories of Fire Island communities are now represented in the permanent collection. The Museum looks forward to continuing to increase the visibility of LGBTQ+ artists, subjects, and histories in our exhibitions and collection."
Town of Huntington's First Annual Juneteenth Celebration in Heckscher Park
Saturday, June 17, 2023
Free
The Heckscher Museum of Art in partnership with the Art League of Long Island is proud to participate in The Town of Huntington's First Annual Juneteenth Celebration in Heckscher Park.
Art activity in the park with Art League of Long Island
1 – 3 pm
Meet Artist Despina Zagrafos as she demonstrates solarplate printing. Take home a print of artwork designed by local Black artists Cheryl McBride and Michael White
In the Museum
12 – 5 pm
Get a free copy of the comic and coloring book Juneteenth: Reasons Why We Sing (while supplies last). Learn about Black artists currently on view and more from The Heckscher Museum collection.
Thank you to Leaders of the New School for their support and participation.