The support of members, donors, and art-lovers like you is critical to the Museum's ability to bring inspirational exhibitions and educational programs to visitors of all ages.
We couldn't achieve our mission without you. Donate to the Annual Appeal today!
FEATURED EVENTS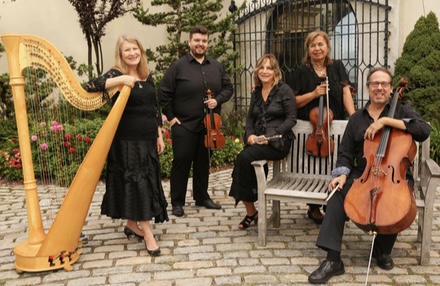 FIRST FRIDAY
Feat. Canta Libre 
Friday, December 1
5 – 8:30 pm. Performance at 7 pm.
Celebrate First Friday at The Heckscher! Explore the exhibitions during extended viewing hours from 5 – 8:30 pm and enjoy special performances beginning at 7 pm.
Canta Libre ("Singing Freely") is a renowned quintet of flute, harp and strings, founded by Flutist Sally Shorrock in 2002.  Their beautiful golden harp is mesmerizing to look at and listen to! Don't miss this evening of hauntingly beautiful neo-classical and neo-medieval music.
Free Admission
Space is limited
Presenting Sponsor Healthcasts


BILINGUAL FAMILY HOUR (Spanish & English)
Sunday, December 3
10:30 – 11:30 am
Enjoy the Heckscher Museum's special Bilingual Family Hour Sundays in both Spanish and English! Children ages 5 through 10 are invited for a family-friendly art experience with Museum Educator Tami Wood and guest educator Karina Giménez. Explore works of art in the Museum and create fun art projects!
$10 per child*
Adults Free