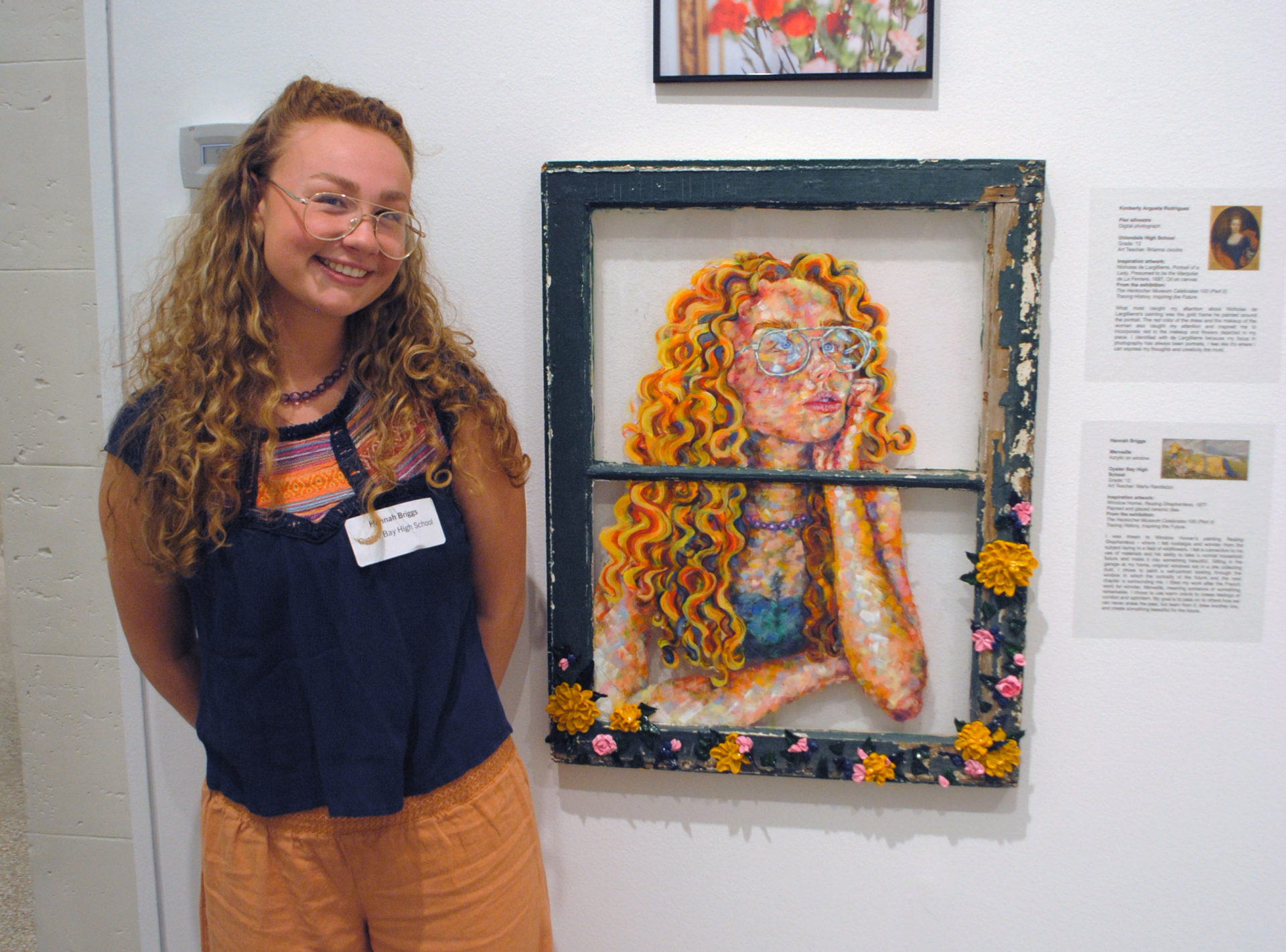 Long Island's Best: Young Artists at The Heckscher Museum is the only juried exhibition on Long Island that offers high school students the opportunity to show their work in a museum.
Each year, students in grades 9 through 12 are invited to create a work of art inspired by artwork shown in the Museum during the current school year and submit to this prestigious juried exhibition. Hundreds of works of art are submitted from schools across Nassau and Suffolk counties and approximately 80 are chosen for display in the exhibition.
Long Island's Best 2022 is on view through May 29, 2022!
Learn more about the exhibition
Photo: Hannah Briggs (Oyster Bay HS, Art Teacher: Maria Randazzo) with her artwork Merveille, Acrylic on window, on view in Long Island's Best 2022.