Grades K-8 Programs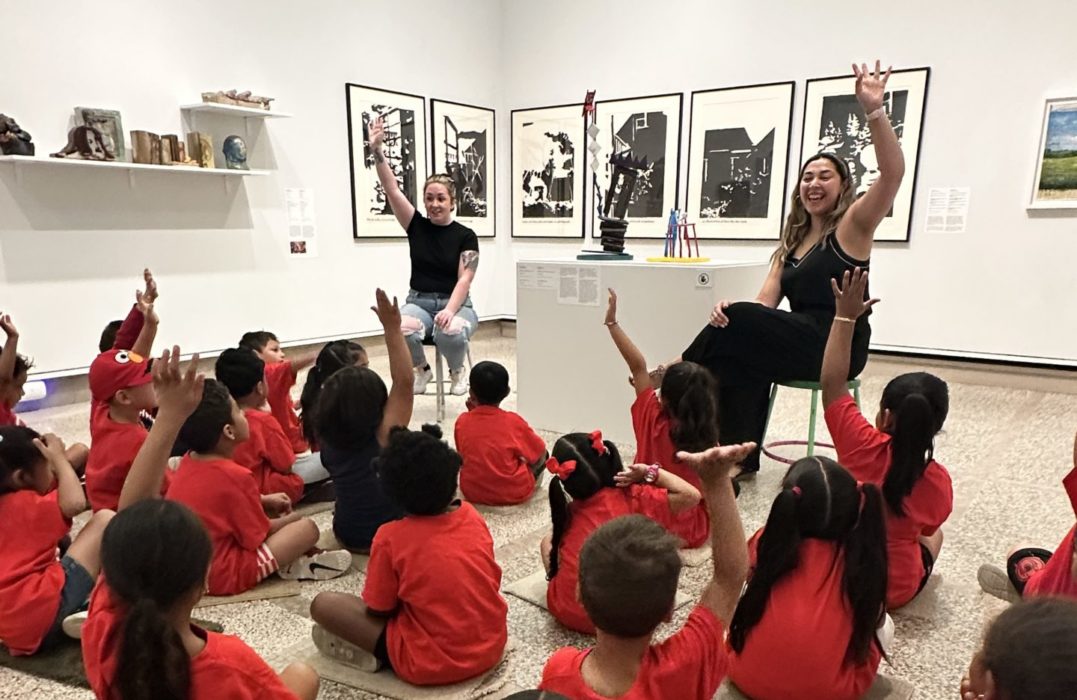 REGISTER NOW for 2023-2024!
Join us for an in-person or virtual field trip, designed specifically with your students' needs in mind! A broad range of exhibitions are available for your students to discover. All programs are BOCES aidable.
How to Book a Program:
Online: Go to "BOOK NOW!" below to complete a Request Form. Once your form is submitted, a staff member will call email or call you within 5 business days to confirm and schedule.
By Phone: Call 631.380.3292, Monday – Friday, 9 am – 5 pm.
Looking for a program for students with special needs? Learn more
Questions?
Email education@heckscher.org or call 631.380.3292.
Museum Field Trips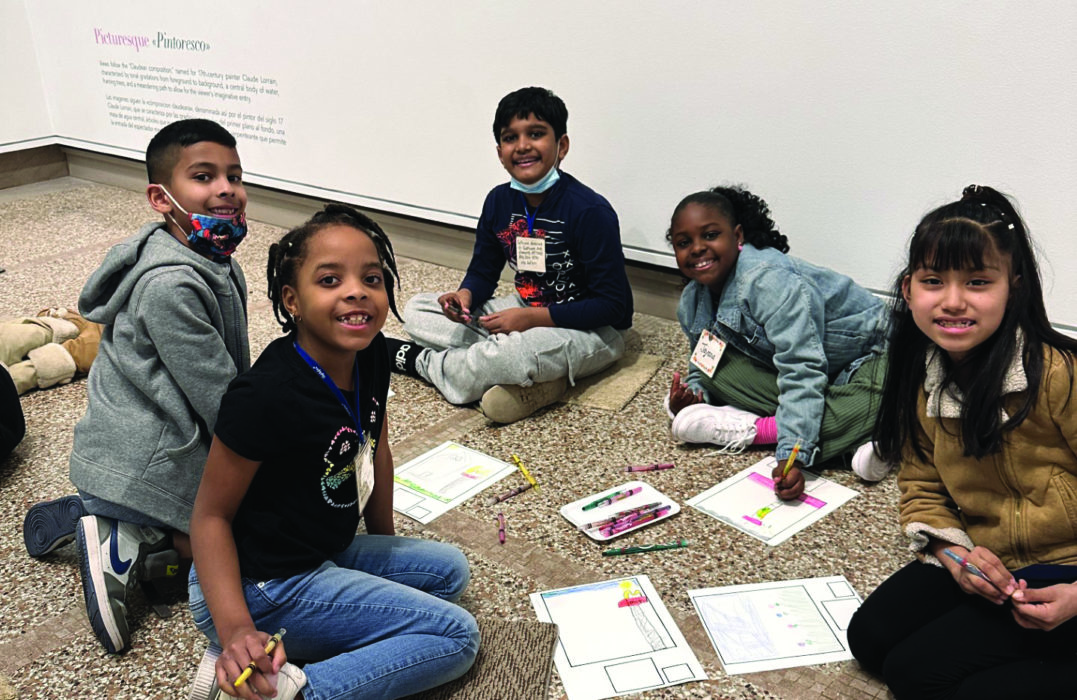 Visit the Museum and your students will have an exciting experience designed to stretch their imaginations and build visual literacy skills! Tour the exhibitions with a Museum Educator leading engaging conversations. Discover the power of art through grade-appropriate dialogue. Students will create their own artwork inspired by what they have learned!
Scheduling:
60 minutes (Grades 2-8)
45 minutes (Grades K-1)
Wednesday – Friday
10 – 11 am, 11:30 – 12:30 pm
Pricing:
$12 per student (minimum 15 students)
Fee includes Museum admission and all art supplies.
In-School Field Trips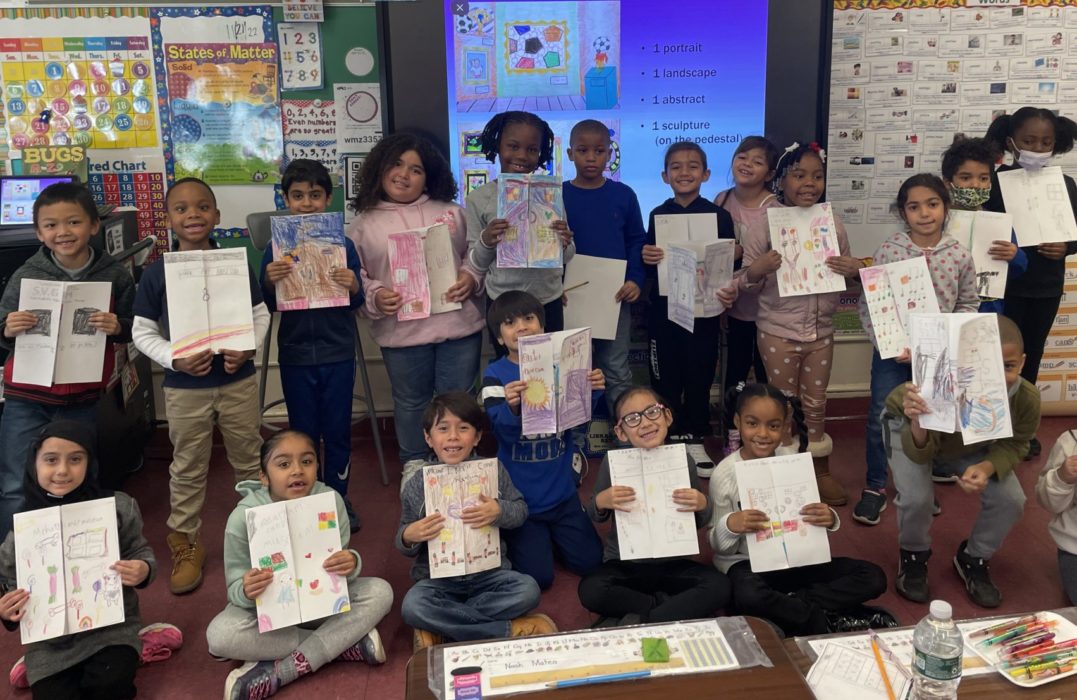 "My Museum" In-School Program
Grades 2-3
Bring museums to life with this exciting program held at your school! Classes are introduced to the value of museums in our lives as they discover a broad range of artwork, including art from The Heckscher's Collection. Each child then designs and creates their very own art museum, inside and out, using drawing and collage techniques.
Scheduling:
90 minutes
Mondays & Tuesdays
Times are flexible, with a start time of 9 am or later.
Pricing:
$300 per class per session
Fees include all art supplies.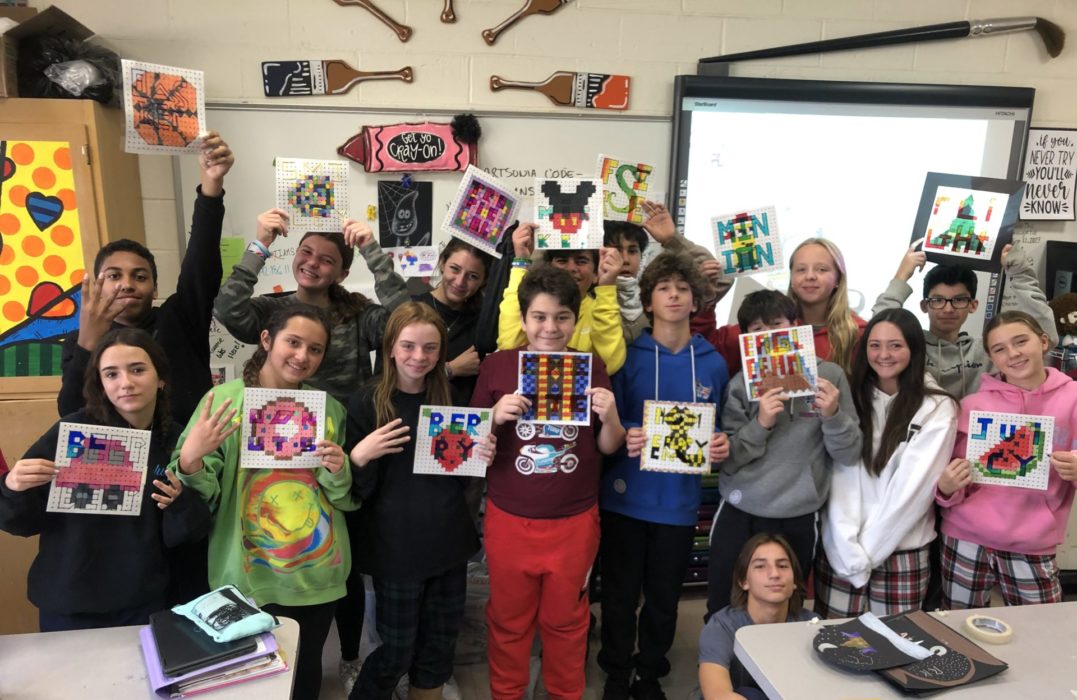 "Create & Display" Multi-Day In-School Program
Grades 6-8

Give your students the opportunity to dive in deeper and create during this popular multi-day program held at your school! This project-based program is custom-designed and focuses on the creative process and exploring exciting art materials and techniques. At the end of the program, there is the option to have Museum staff mount a display at your school of all your students' artwork!
Scheduling:
40 minute sessions
Mondays & Tuesdays
Times are flexible
Number of sessions may vary

Pricing:
$300 per class per session (with display)
$275 per class per session (no display)
Fees include all art supplies.
Virtual Field Trips for Grades 2-8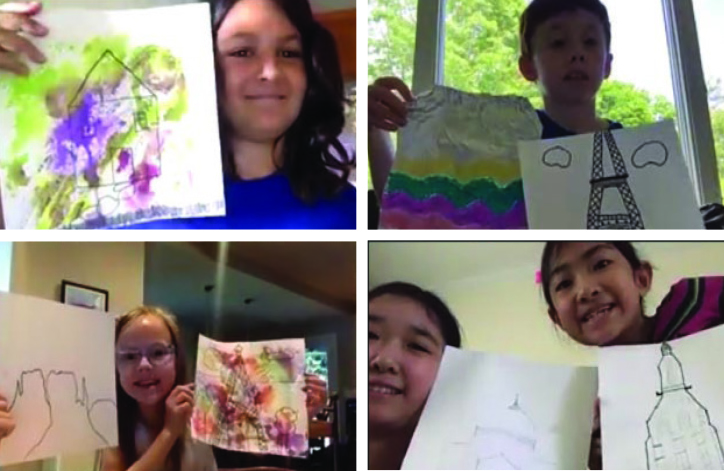 Students in grades 2 through 8 are invited to experience a virtual tour of an exhibition with a Museum Educator! In addition to the tour, students will create a hands-on project inspired by what they learn. (Program includes an art supply list for the project, which will be supplied to the teacher in advance.)
Scheduling:
40 minutes
Mondays & Tuesdays
Times are flexible
Pricing:
$175 per class per session
Thank you to our Generous Sponsors!
Leadership Gifts for Museum Discovery Programs are provided by
The Slomo and Cindy Silvian Foundation
Suffolk County
through County Executive Steven Bellone, and Legislator Stephanie Bontempi
Frederic R. Coudert Foundation
Ike, Molly, and Steven Elias Foundation
Nadon Trust/Margy Hargraves and Family
National Grid Foundation
The Max and Victoria Dreyfus Foundation
Jefferson Family Charitable Foundation
The Alpha Omega Charitable Foundation
Frank J. Antun Foundation
New York Community Bank Foundation
The Rea Charitable Trust