GROUPS & TOURS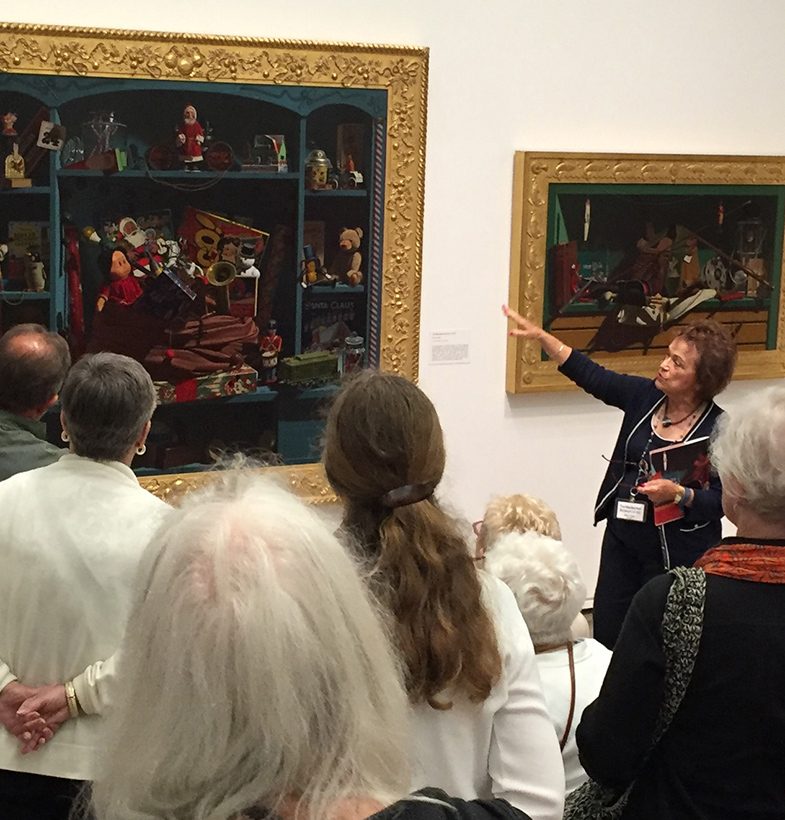 Docents in the Galleries
Would you like to gain further insight into the artwork on view, but are not looking for a formal tour? At no additional fee, visitors are encouraged to chat with our Docent Volunteers during select hours.
Wednesday through Sunday, 2 –  4 pm*
*Hours are subject to change. See calendar below to confirm that a docent will be present on the day of your visit!
-

-

-

-

-

-

-

-

-

-

-

-

-

-

-

-

-

-

-

-

-
-

-

-

-

-

-

-

-

-

-

-

-

-

-

-

-

-

-

-

-

-
You have no events for this day
You have no events for this month
You have no events for this month
stec_replace_image
stec_replace_icon
stec_replace_summary
stec_replace_desc_short
Expired
In Progress
stec_replace_location
stec_replace_timespan
Invited
stec_replace_guest_name
stec_replace_product_name
stec_replace_location
stec_replace_date
RSVP to Event
Event Info

Location

Schedule

Guests

Attendance

Forecast

Comments
stec_replace_description
stec_replace_title

Organizer of stec_replace_event

stec_replace_about
0

days

0

hours

0

minutes

0

seconds
Event expired
Event is in progress
Location
stec_replace_location
Get Directions
Could not find route!
Details
stec_replace_details
No schedule
stec_replace_date stec_replace_time
You are invited to this event!
Places left: 0
stec_replace_name

stec_replace_people
Weather data is currently not available for this location
Weather Report
Today stec_replace_today_date
stec_replace_current_summary_text
stec_replace_current_temp °stec_replace_current_temp_units
Wind stec_replace_current_wind stec_replace_current_wind_units stec_replace_current_wind_direction
Humidity stec_replace_current_humidity %
Feels like stec_replace_current_feels_like °stec_replace_current_temp_units
Forecast
stec_replace_date
stec_replace_icon_div
stec_replace_min / stec_replace_max °stec_replace_temp_units
stec_replace_5days
Powered by Forecast.io
Schedule a Group Tour

Book a private tour led by a Docent today!
Complete the form at the bottom of this page to request your preferred date/time at least two weeks in advance.
Scheduling
Wednesday through Friday: any time 2 – 5 pm*
Saturdays & Sundays: any time 12 – 5 pm.
60 minutes
Groups must be a minimum of ten** and a maximum of 25.
Fees
$10 per person, group leaders free
$8 per person if group leader is a Museum Member
*Select weekday slots before 2 pm are available. Times depend on any school groups who are scheduled.
**Please note: Minimum payment of $100 required if group is smaller than ten.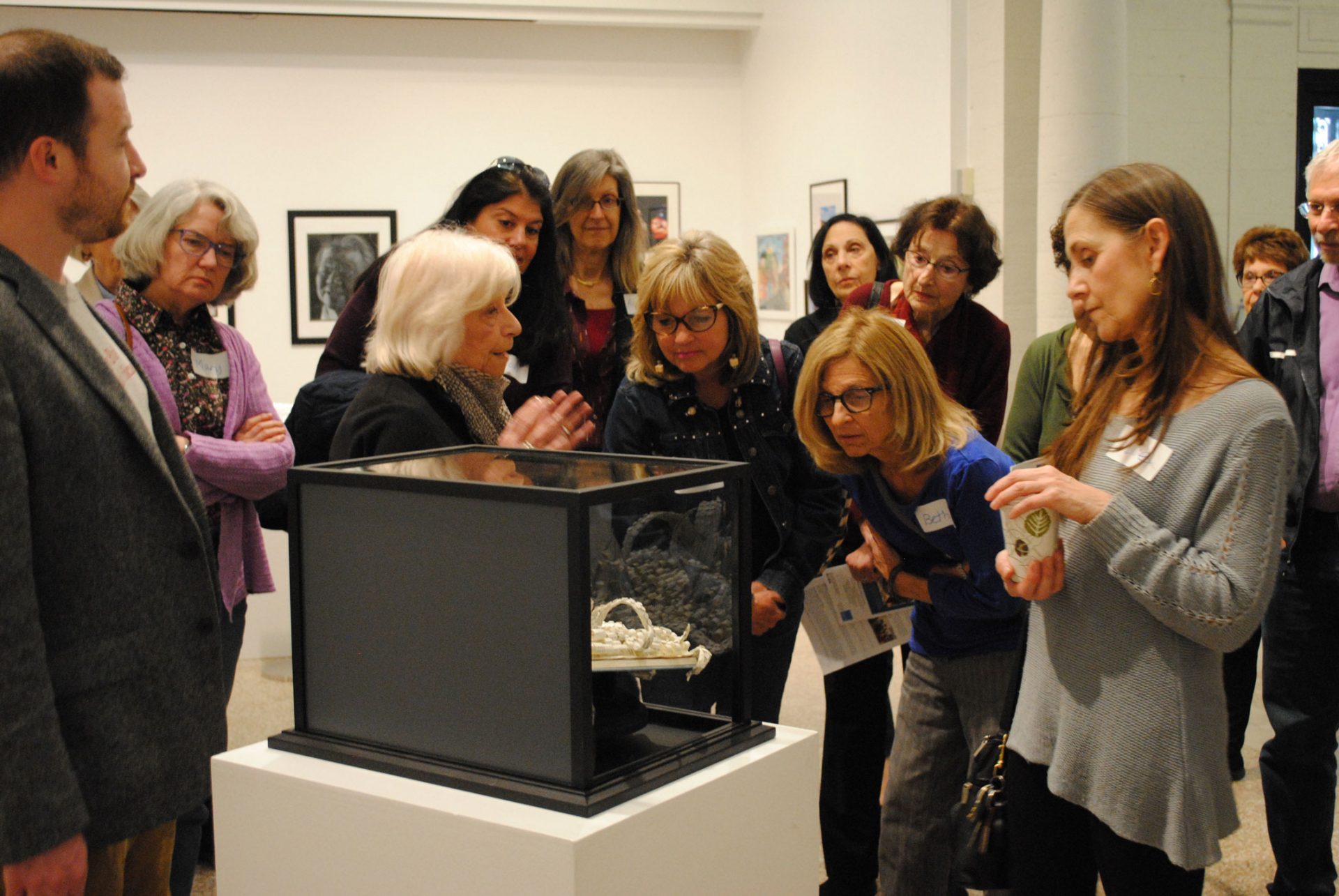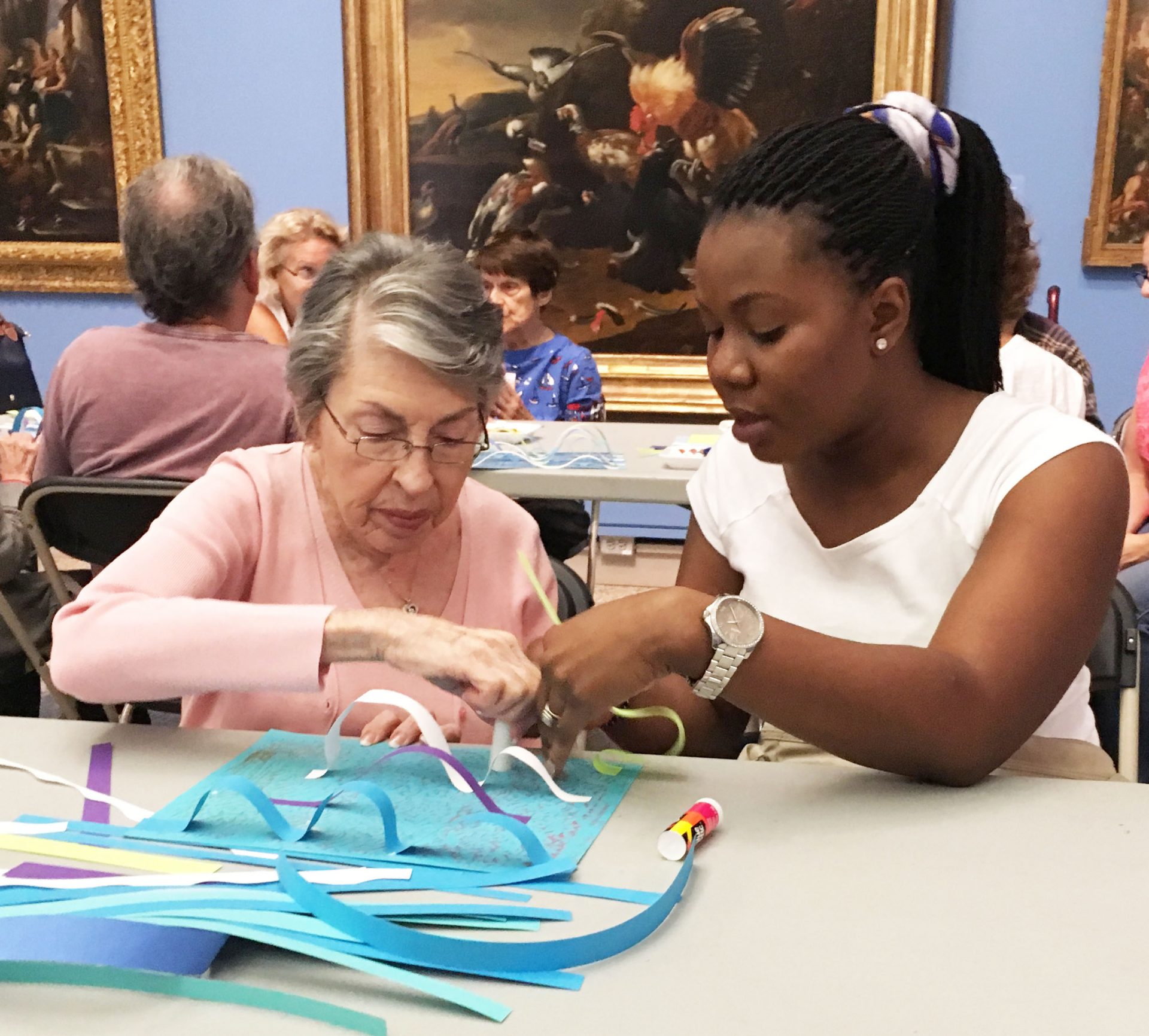 Unable to visit?
The Museum is pleased to bring an art experience to you! These off-site programs are developed for libraries, 55+ communities, assisted living facilities, and other community organizations.
Complete the form at the bottom of this page to request your preferred date/time at least two weeks in advance.
Scheduling
Monday & Tuesday preferred, select Wednesday through Fridays available.
Times flexible.
Choose from three options:
Enjoy an engaging conversation about artwork from the Museum's collection or from a specific current/past exhibition.
Time: 60 minutes
Fee: $225
Participate in a lively conversation followed by a hands-on art making experience designed to coordinate with the presentation. All art supplies are provided.
Time: 90 minutes
Fee: $300
These programs are designed for individuals with mild to moderate dementia and Alzheimer's. Enjoy a dynamic conversation and hands-on experiences created with the specific needs of your group in mind. Programs focus on self-expression and incorporate various multi-sensory activities.
Time: 90 minutes
Fee: $300
Huntington has many options!
Complete the Group Tour/Off-Site Program Request Form below at least weeks in advance of your preferred date/time.
Once your form is submitted, a staff member will be in touch via e-mail within three business days to confirm and schedule your program.