KIDS & FAMILIES
It's never too early to experience an art museum!
The Museum makes every effort to provide an experience that is both fun and educational for young visitors. In 1920, the Museum's founder August Heckscher dedicated the museum and surrounding park to the community of Huntington, "especially the children." To this day, our setting within Heckscher Park is a wonderful way to extend your visit before or after your museum experience! Learn more about Heckscher Park
Our current offerings for young visitors include:
Digital Action Painting (in the Museum)
Family Activity Guides (in the Museum)
Create Your Own Activity Station (in the Museum)
H@H Kids Art Activity Videos

(Virtual)
There are many Kids and Families Events throughout the year as well! 
Digital Action Painting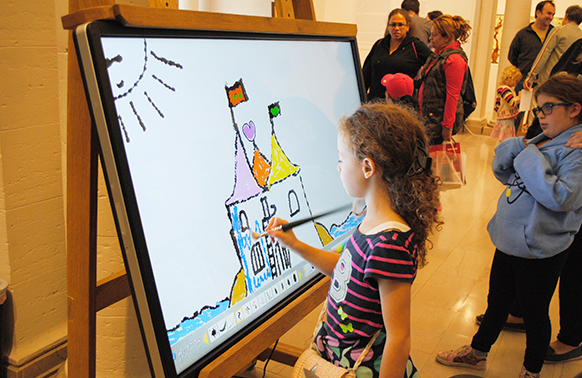 The Museum is thrilled to offer our very popular 55-inch Digital Action Painting screens for kids and families!
Use a brush to create a large-scale masterpiece for everyone to see!
Family Activity Guides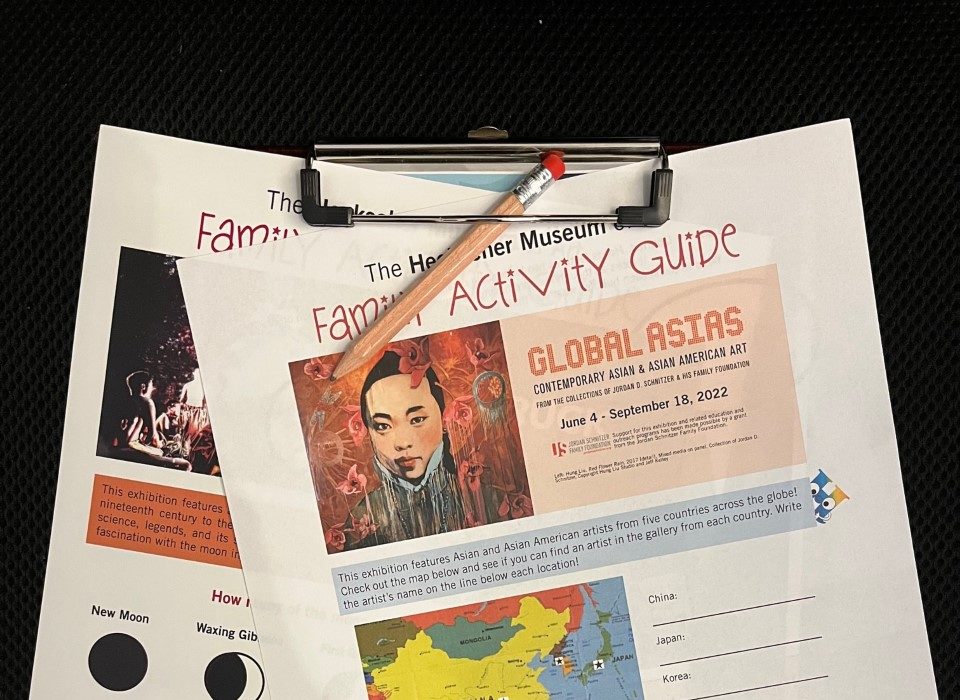 The Museum is pleased to offer Family Activity Guides for young visitors and their families!
Each guide comes with a set of supplies for families to bring with them while exploring the galleries. Guides are free with admission and available for pick up at visitor check-in.

Explore the exhibitions with two new Family Activity Guides for the exhibitions Global Asias and Moonstruck: Lunar Art from the Collection. Learn about the artwork, search for details, and much more!
Create Your Own Activity Station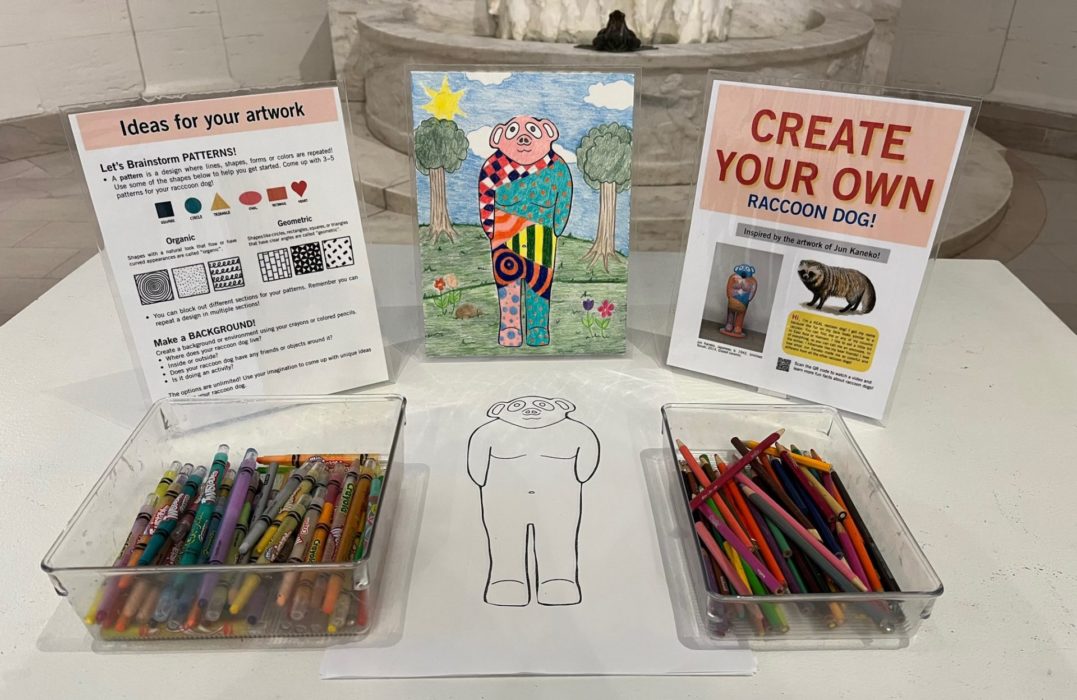 Children are invited to create artwork at this station in the Central Gallery!
Activities change with the rotating exhibitions.
H@H Kids Edition: Art Activities Series
Discover all the videos in this virtual art activities series!
For each project, an instructional video is accompanied by a materials list, key terms, and discussion questions – all designed to build visual literacy and make learning at home fun and exciting!
All videos are featured on the H@H Kids Edition page & on the Museum's YouTube Channel.
Youth Ambassador Program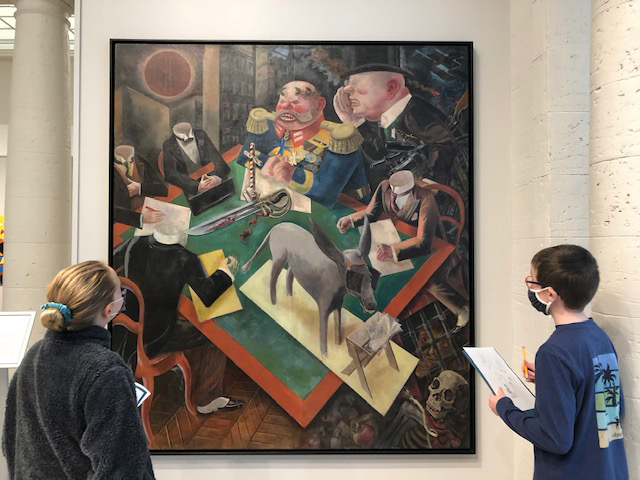 Tweens and teens interested in art are invited to join this unique program led by Museum Educator Tami Wood!
Make new friends and learn about artwork on view as you enjoy a special behind-the-scenes look at how a museum operates and communicates with its visitors.
Students will participate in four projects each year, designed to develop art interpretation, public speaking, and writing skills. Youth Ambassadors have led tours at public events, created video content for Heckscher.org, written articles for Family Activity Guides, and conducted interviews with staff. Projects are both virtual and in-person, following the Museum's Health and Safety Guidelines.
Open to students in 5th through 9th grade