KIDS & FAMILIES
It's never too early to experience an art museum!
The Museum makes every effort to provide an experience that is both fun and educational for young visitors. In 1920, the Museum's founder August Heckscher dedicated the museum and surrounding park to the community of Huntington, "especially the children." To this day, our setting within Heckscher Park is a wonderful way to extend your visit before or after your museum experience! Learn more about Heckscher Park
During this transitional time, we hope to see you soon – either in the galleries or virtually!

Please note: At this time, Digital Action Painting and "Create Your Own" Activity Station are temporarily unavailable for everyone's safety.
Family Activity Guide Kits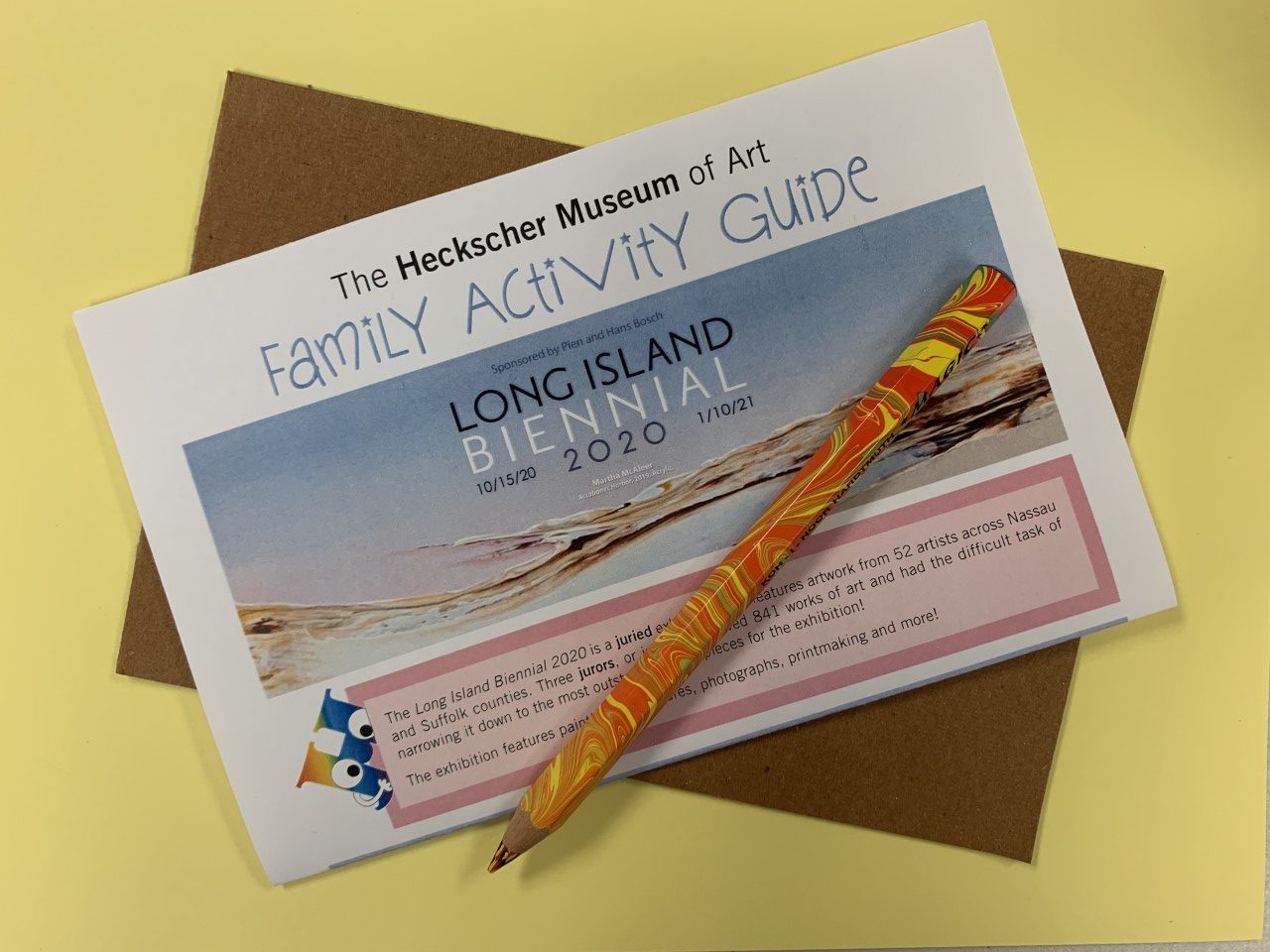 The Museum is pleased to offer Family Activity Guides for young visitors again – now re-envisioned as kits!
Each kit includes a complete set of supplies for families to bring with them while exploring the galleries. Kits are free with admission and available for pick up at visitor check-in.

Coming Soon! Long Island Biennial 2020
Learn about this museum-wide juried exhibition, sketch from your favorite work of art, and more!
Halloween Art Kits for Kids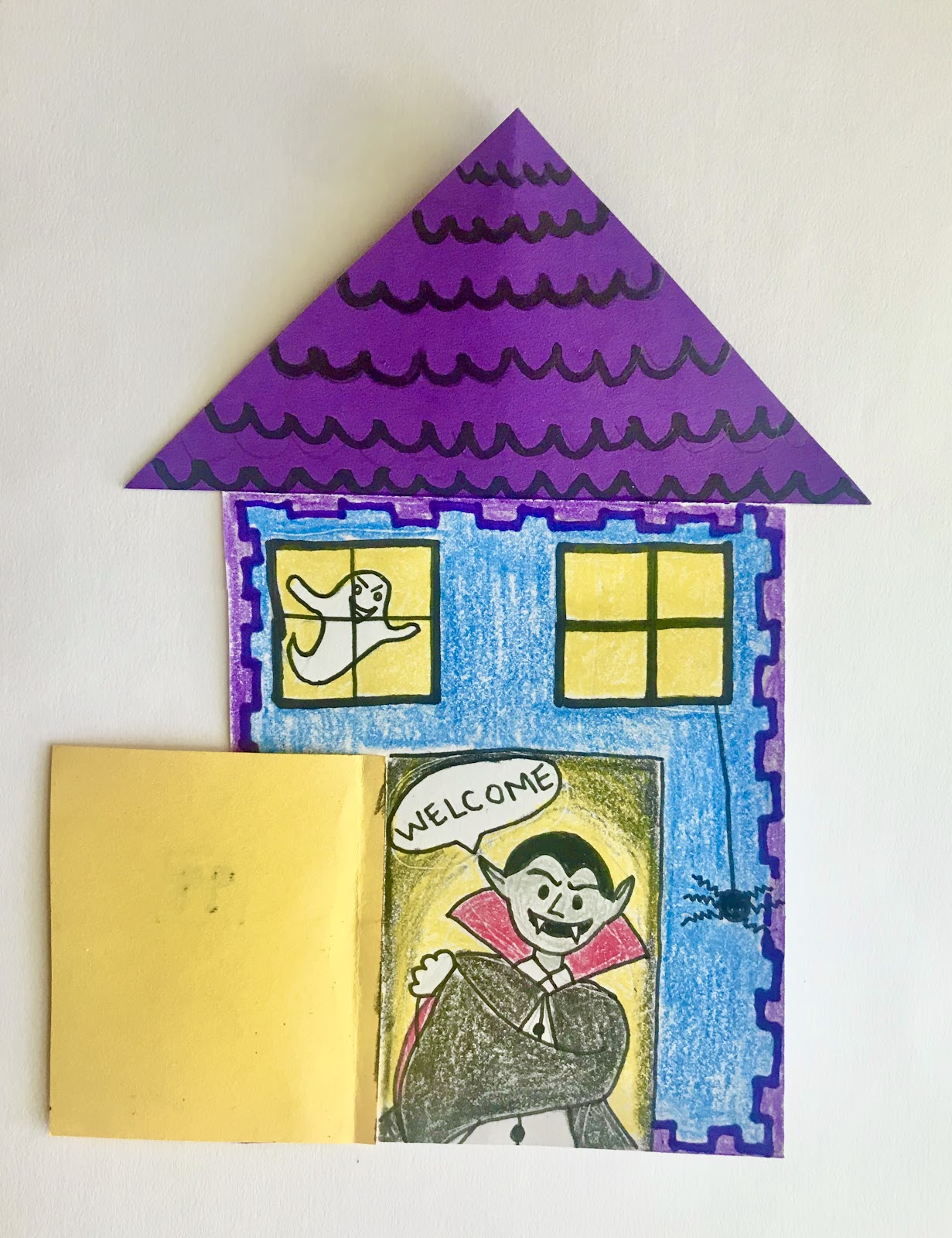 Make your own spooky haunted house and get into the Halloween spirit!
Thursday, October 29 – Sunday, November 1
12 – 5 pm
Free with $5 Suggested Admission. Kids under 13 FREE.
Registration required.
In lieu of a hands-on Halloween project in the Museum this year, all families with children in costume who visit from Thursday, October 29 through Sunday, November 1 will receive a free art kit to take home and create their own spooky haunted house!
Virtual Programs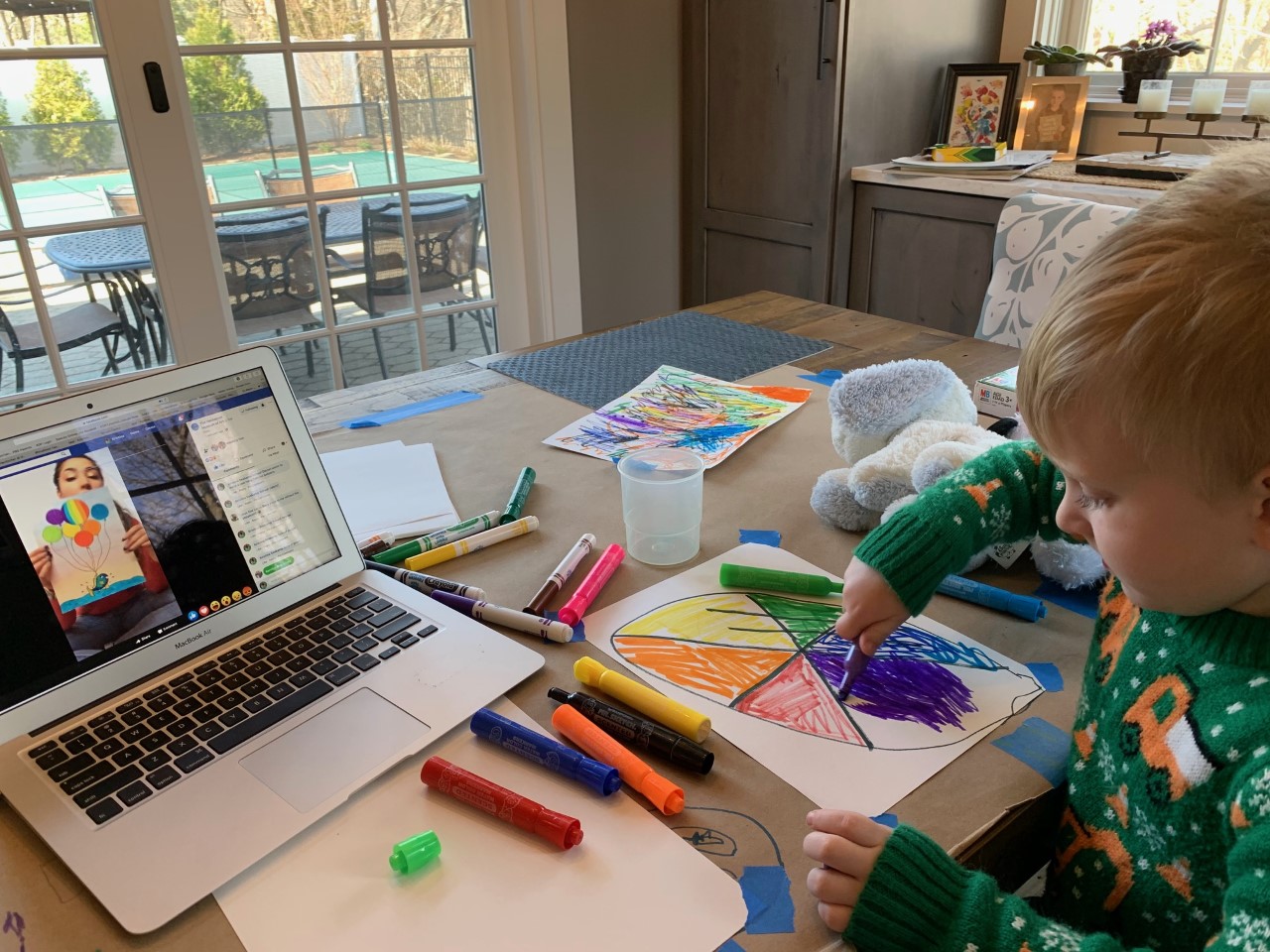 We invite you to connect with us virtually, as we continue to develop new and exciting ways to learn and create!
Virtual Family Hour Sundays on Zoom
H@H Kids Edition: Art Activities Series on YouTube
For a complete list of virtual resources to explore from home, see our Heckscher at Home page.
#MuseumfromHome #HeckscheratHome
Virtual Family Hour Sundays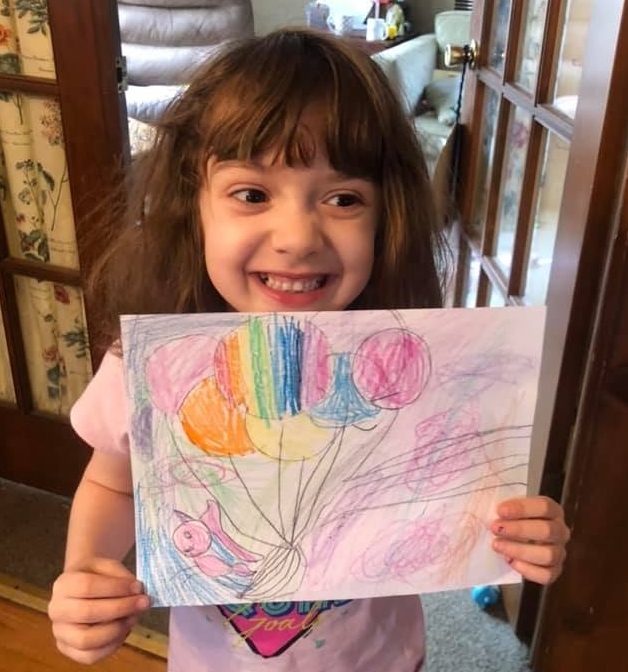 We are pleased to announce that beginning in September 2020, Family Hour Sundays for ages 5 through 10 has been re-envisioned as a virtual Zoom series full of art and fun!
Children are invited for a family-friendly art experience with Museum Educator Tami Wood. Explore exciting works of art on view in the Museum and create fun at-home art projects using simple materials!
Upcoming Dates
H@H Kids Edition: Art Activities Series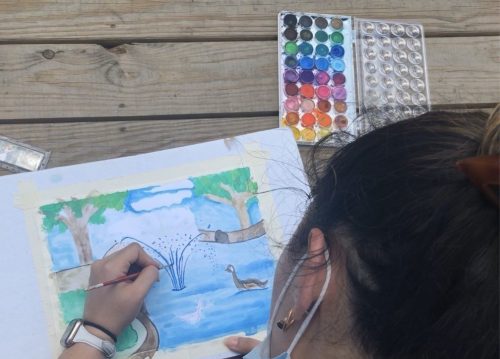 Discover all the videos in this virtual art activities series!
For each project, an instructional video is accompanied by a materials list, key terms, and discussion questions – all designed to build visual literacy and make learning at home fun and exciting!
Join us for new episodes beginning this fall!
As new videos are created, they will be featured on the H@H Kids Edition page & on the Museum's YouTube Channel.
Upcoming premieres:
Saturday, November 14, 10 am: The View through My Window
Saturday, December 12, 10 am: Silhouetted Sunset Drawing