What's Up? Exhibitions 2022-2023
Choose from the following exhibitions for your In-Person or Virtual Field Trip!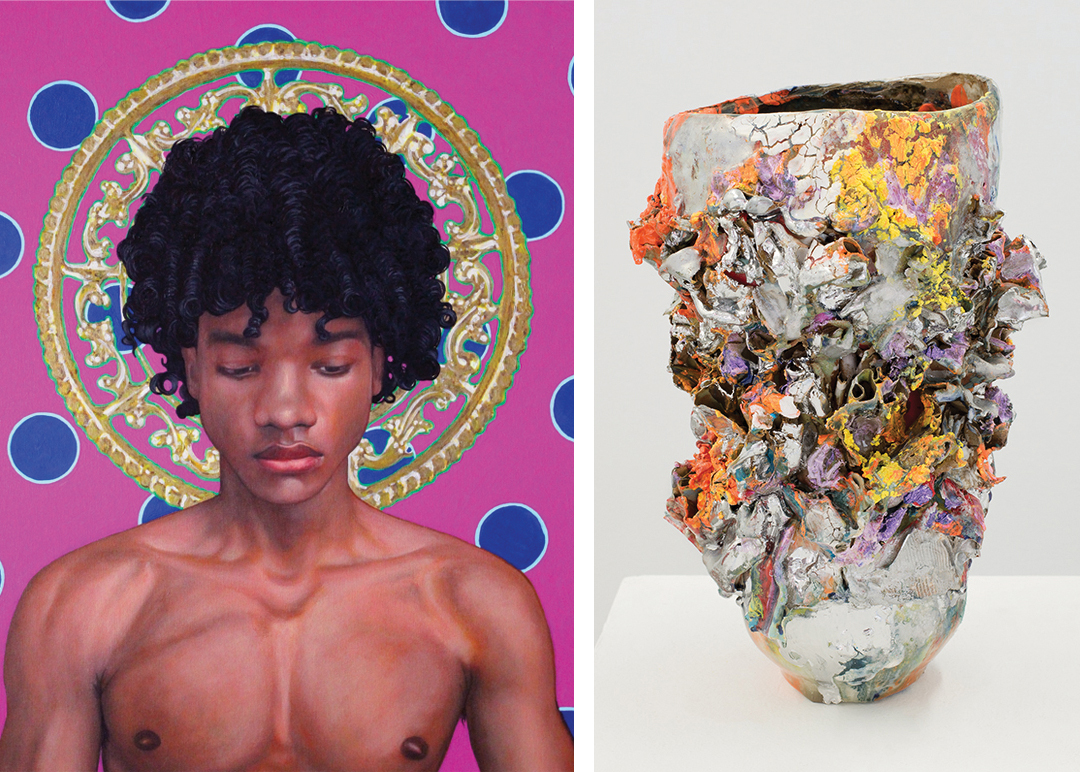 Long Island Biennial 2022
October 1, 2022 – January 22, 2023

Sponsored by The Cunniff Family and Robin T. Hadley
Now in its 7th edition, the Long Island Biennial is a juried exhibition featuring 97 works of art by 57 contemporary artists from across Long Island, from Lynbrook to East Hampton. Works range broadly in subject and style, and include paintings, drawings, prints, digital art, sculpture, and mixed media.
Artwork (left to right): Fernando Carpaneda, The Son of Man, 2021 [detail], acrylic on canvas; Lauren Skelly Bailey, Wards Up, 2021, glazed ceramics, pigments.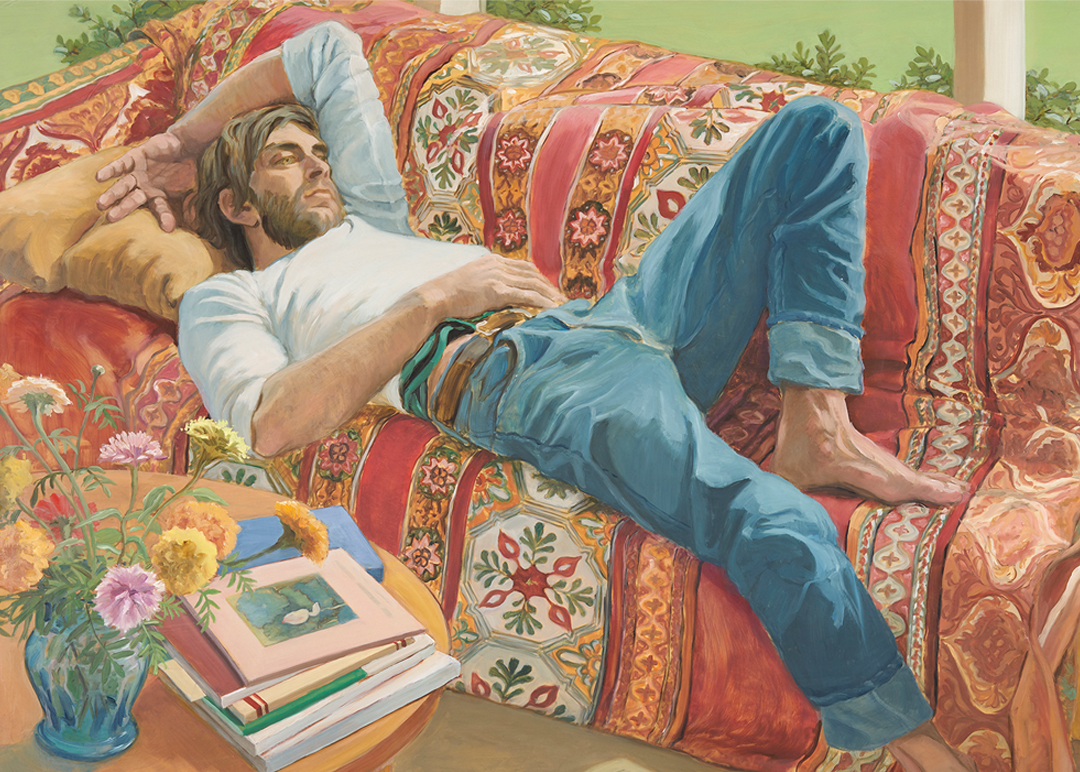 Raise the Roof: The Home in Art
Opens January 28, 2023
What is home? Exploring the spaces we inhabit, this exhibition of more than 50 artworks from the Museum's Collection reflects the many meanings of home. The house is a site where daily life unfolds, work takes place, identities cohere and shift, memories form, and imagination takes flight. In light of the momentous events of recent years—including the pandemic, changes in the housing market, and the refugee crisis caused by the invasion of Ukraine—we all relate to these views of home in new and changing ways.
Artwork: Pat Ralph, The Visit Home, 1983 [detail], oil on vellum.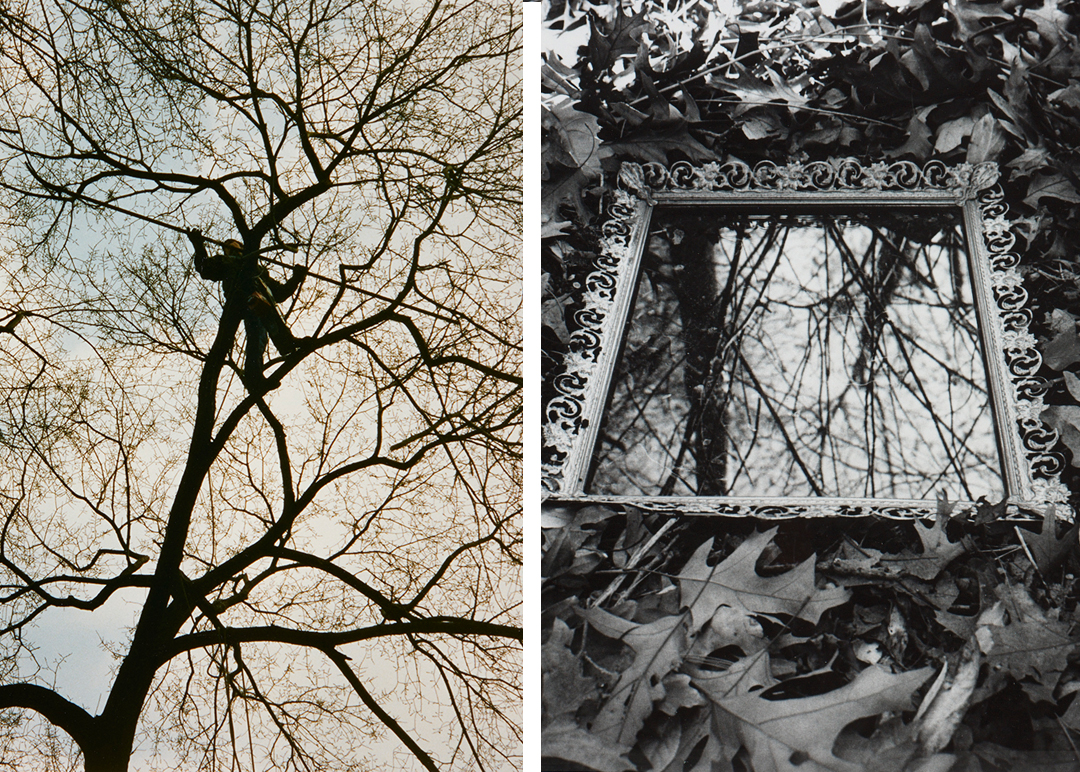 Viewfinders: Photographers Frame Nature
January 28 – April 16, 2023
This exhibition will explore the varying degrees of humans' impact on nature and photographers' rich and varied responses. The photographs on view offer a closer look at how human activity has shaped nature – from harnessing its power for human use, to conservation and climate change. Newly acquired photographs by Kenji Nakahashi, as well as works by Berenice Abbott, Neil Scholl, Barbara Roux, William Eggleston, and Jay Jaffee, among others, will be featured. This exhibition is guest curated by Susan Van Scoy, Ph.D., Professor of Art History, St. Joseph's College.
Artwork (left to right): Kenji Nakahashi, Trimming, 1987 [detail], chromogenic color print; Barbara Roux, The Earth Views the Sky, 1998 [detail], gelatin silver print.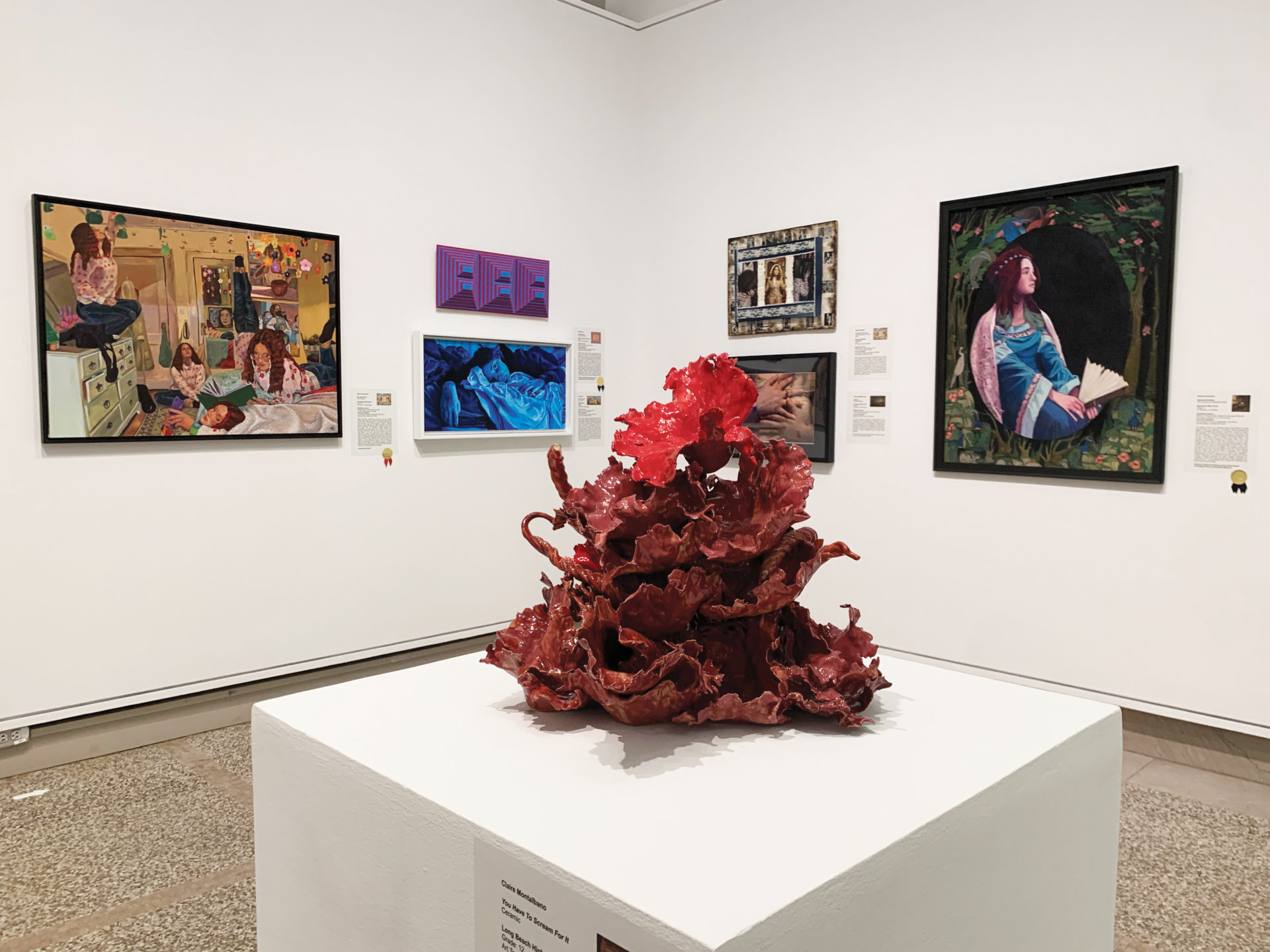 Long Island's Best 2023
April 29 – June 4, 2023
Don't miss the chance to see this exhibition of extraordinary art created by high school students from across Long Island! Each year, this exhibit challenges students to choose a work of art in the Museum as the starting point for their own creative exploration. Hundreds of students submit artwork in a broad range of subjects, styles, media, and techniques, with approximately 80 selected for display in the exhibition.
Photo: Long Island's Best 2022 gallery view.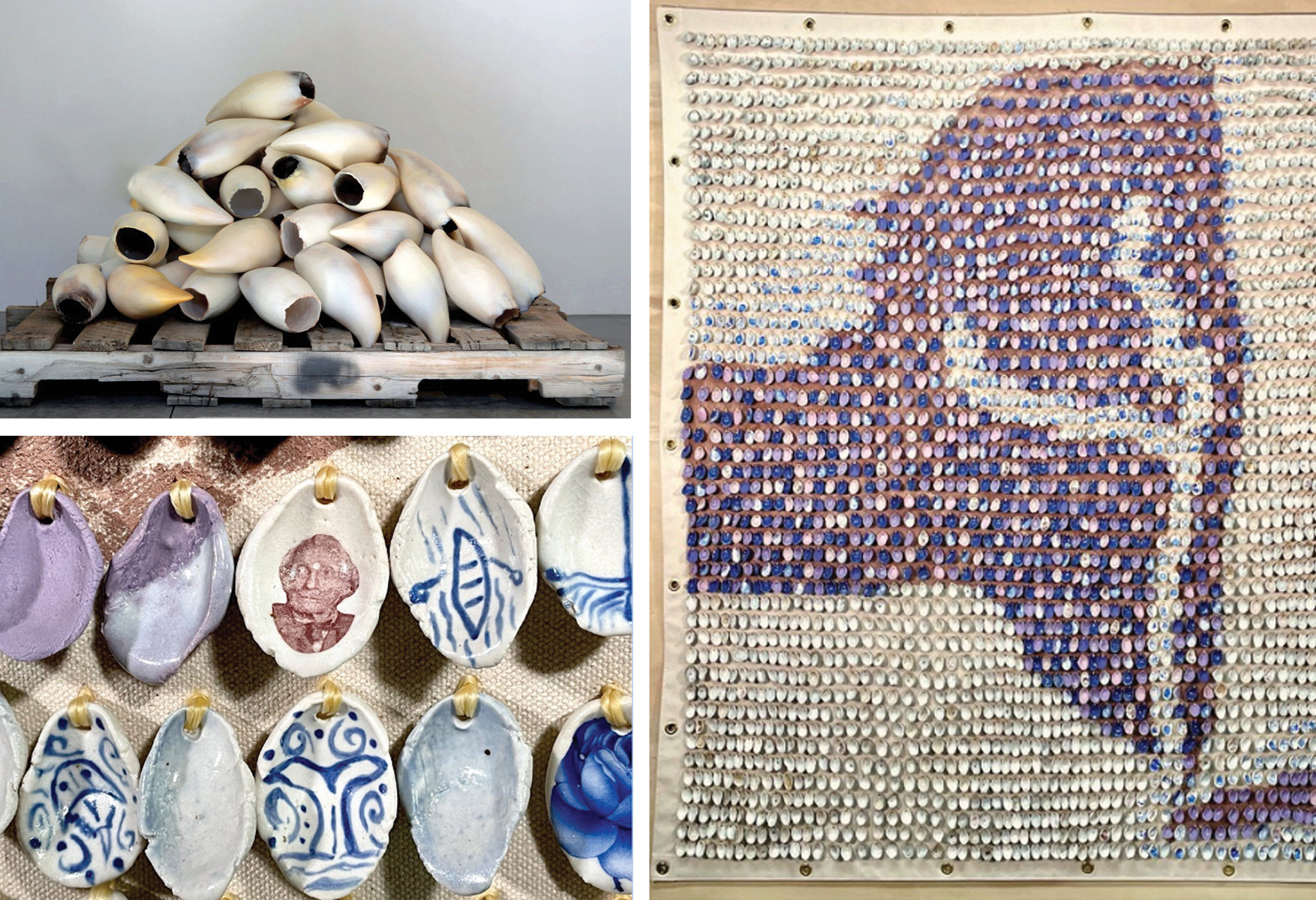 COURTNEY M. LEONARD: LOGBOOK 2004–2023
Opens June 10, 2023

This exhibition features the work of Courtney M. Leonard, a contemporary multimedia artist and a member of the Shinnecock Indian Nation. In installations that include ceramic sculptures, paintings, and videos, she addresses the environmental crisis, including issues related to water and to whale sustainability. Leonard's work responds to the history of Long Island and engages with the concerns of our time while bringing together artistic traditions from diverse cultures and time periods
Artwork (clockwise from right): Two detail views of Courtney M. Leonard, CONTACT 2,021, 2021, canvas,
ceramic, brass, and artificial sinew, The Metropolitan Museum of Art. Courtney M. Leonard, BREACH: Logbook 23
/ BREACH #2, 2014-2022, wooden pallet with ceramic sperm whale teeth.