VIEW MORE EXHIBITIONS
COURTNEY M. LEONARD: LOGBOOK 2004–2023
June 10, 2023 - November 12, 2023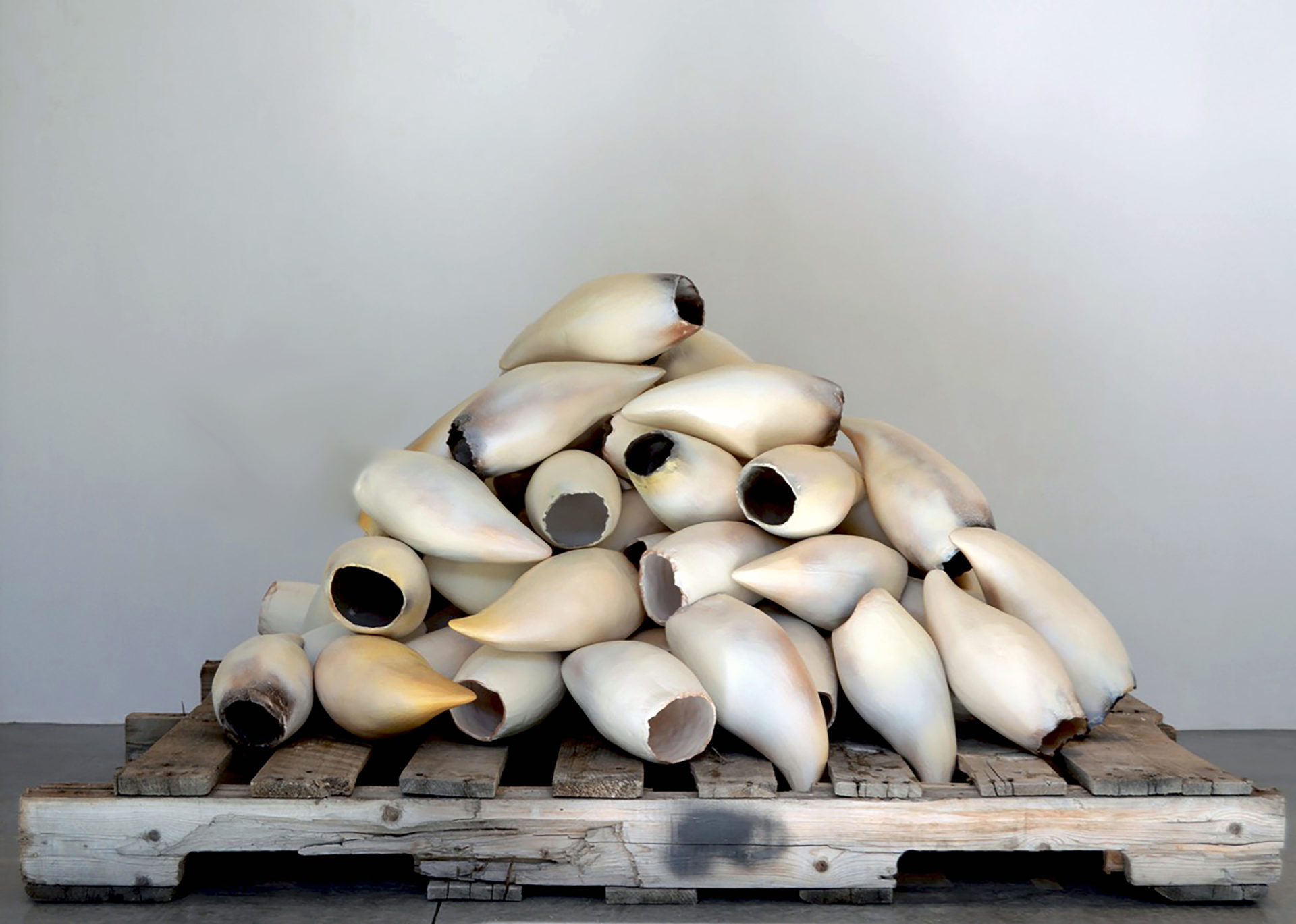 Courtney M. Leonard
BREACH: Logbook 23 | BREACH #2, 2023
(part of a limited series, begun in 2015, marking the death of one whale)
Wooden pallet with ceramic sperm whale teeth
Private Collection
The Heckscher Museum of Art and Planting Fields Foundation are pleased to present the work of artist Courtney M. Leonard (b. Shinnecock, 1980), on Long Island this summer, through COURTNEY M. LEONARD: Logbook 2004–2023 at The Heckscher Museum and BREACH: Logbook 23 | ROOT at Planting Fields Foundation. Visit Heckscher.org and Plantingfields.org for more information about these two dynamic exhibitions, including new commissioned work by Leonard, and related programming at each location.
Leonard's powerful work in ceramics, painting, video, and installation engages with Long Island's colonial history; celebrates Indigenous knowledge and resilience; and addresses urgent ecological issues. The exhibition will debut Contact, 2,023…, a new work that The Heckscher Museum has commissioned from Leonard. The large-scale work will be a map of Long Island made up of thousands of individual porcelain thumbprints resembling shells. Leonard plans to glaze them in colors and patterns that reference both wampum and delftware. The exhibition will also feature loans from the artist and from public and private collections.
Andrea B. and Peter D. Klein
Pien and Hans Bosch
COURTNEY M. LEONARD TOURS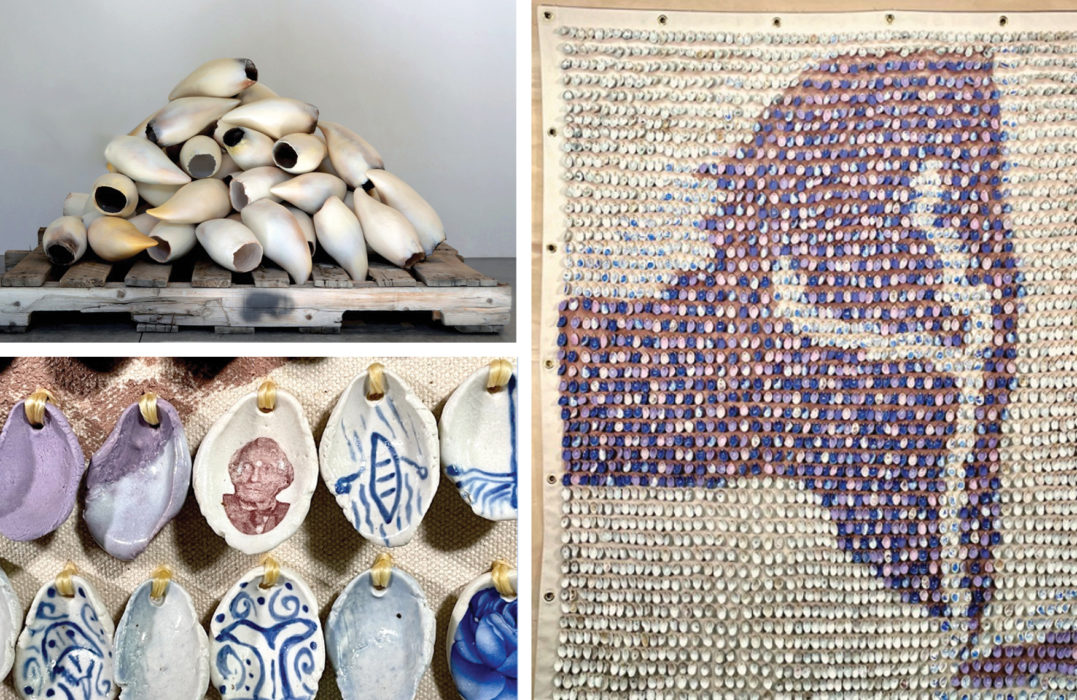 Experience the Work of Artist Courtney M. Leonard
Guided Tours at Heckscher Museum of Art & Planting Fields
Saturday, July 15
Saturday, August 12
Sunday, Sept 10
Saturday, Oct 21
Saturday, Nov. 4
12:30 – 1 pm, 2:30 – 3 pm at each site
You choose where to begin!
Join us for guided tours featuring the work of contemporary artist Courtney M. Leonard (Shinnecock, b. 1980) at two locations.