VIEW MORE EXHIBITIONS
Salt Life: Arthur Dove and Helen Torr
November 18, 2023 - March 10, 2024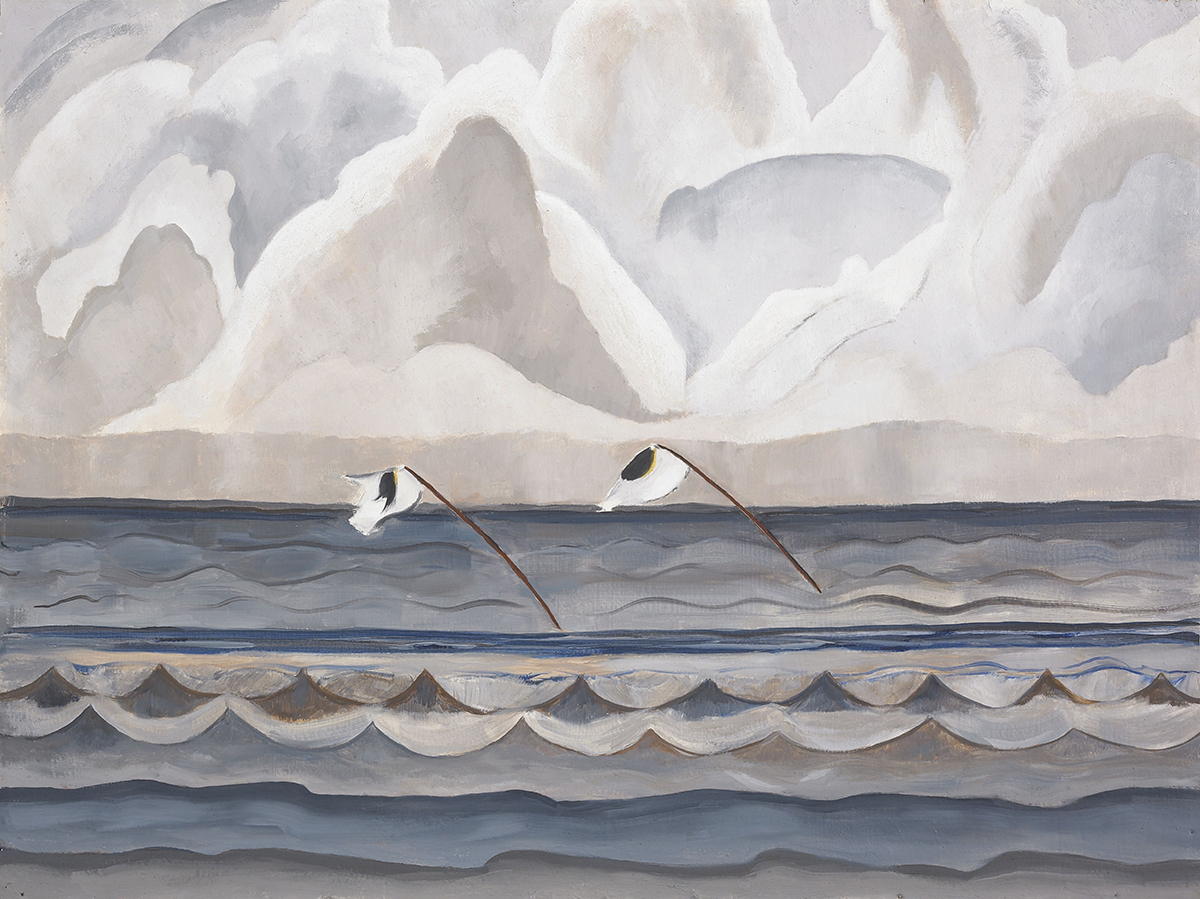 Helen Torr
Oyster Stakes, 1929
Oil on paperboard
The Heckscher Museum of Art
Gift of Mrs. Mary Rehm
Drawn from the collections of The Heckscher Museum of Art and the Amon Carter Museum of American Art in Fort Worth, TX, this exhibition presents approximately sixty works on paper by modern artists Arthur Dove (1880–1946) and Helen Torr (1886–1967). It explores the couple's connection to nature, their experimentation with materials and techniques, and the impacts of Dove's declining health on their art. 
Salt Life: Arthur Dove and Helen Torr marks the twentieth-fifth anniversary of The Heckscher Museum's preservation of the Dove/Torr Cottage. In the 1920s and early 1930s, Dove and Torr lived on a sailboat on the Long Island Sound. In 1938, they purchased a 500-square-foot home in Centerport, NY. Torr declared, "We feel this is the loveliest situation we have ever had." Dove agreed, "I love this swashbuckling around the salt water. . . . Everyone seems quite delighted with this place. It is beautiful." Now known as the Dove/Torr Cottage, their home is listed on the National Register of Historic Places and is a member of the Historic Artists' Homes and Studios (HAHS) program of the National Trust. 
The Deborah Buck FoundationRichard T. Cunniff, Jr.Priscilla and Robert HughesNancy and Kostas Douzinas
Film of Dove/Torr Cottage
On view in Salt Life: Arthur Dove and Helen Torr, this film captures the environment surrounding the Dove/Torr Cottage, which still stands at 30 Centershore Road in Centerport. Museum Educator Alyssa Matthews created the video from footage she captured at various times of day and in different seasons throughout 2023. Although Dove and Torr lived and worked in the Cottage more than eighty years ago, the film provides a sense of the natural world that inspired their art.