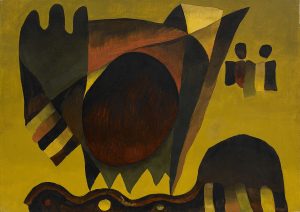 Salt Life: Arthur Dove and Helen Torr, includes rarely exhibited watercolors by Dove on loan from the Amon Carter Museum of American Art in Fort Worth, TX, as well as Torr's drawings from The Heckscher Museum's collection. Curator Karli Wurzelbacher's current essay for the Amon Carter Museum outlines the "swashbuckling" life of the two artists who lived on the waterways of Long Island for most of their lives together.
Salt Life: Arthur Dove and Helen Torr opens November 18, and coincides with the 25th anniversary of The Heckscher Museum's acquisition of the historic Dove/Torr Cottage, Centerport – the last home and studio the two modernists. The anniversary will see renewed interest in the property including the addition of a life-size kinetic sculpture and an engaging soundwalk at the site.
Long Island Biennial artist and sculptor, Susan Buroker, and accomplished sound engineer, Evangeline Knell are working on a community project inspired by artist Helen Torr, exploring how the natural world impacted her life and art. Participating middle school students from Girls, Inc. will be learning about Torr and the local ecosystem at the Dove/Torr Cottage, located in Centerport. Students will engage in a variety of art,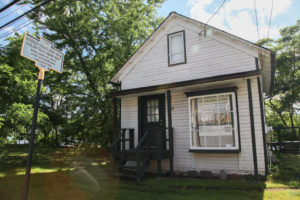 science, and technology activities including conducting water sample experiments, creating mini sculptures, and contributing to the soundwalk and to a life-size kinetic sculpture which will ultimately be on view at the site. Soundwalks will be created for both the Cottage site and in Heckscher Park.
The Dove/Torr Cottage is listed on the National Register of Historic Places, and is a member of the Historic Artists' Homes and Studios (HAHS) program of the National Trust. The soundwalk is made possible by a grant from The National Trust for Historic Preservation as part of a program to recognize the roles of women in art history.