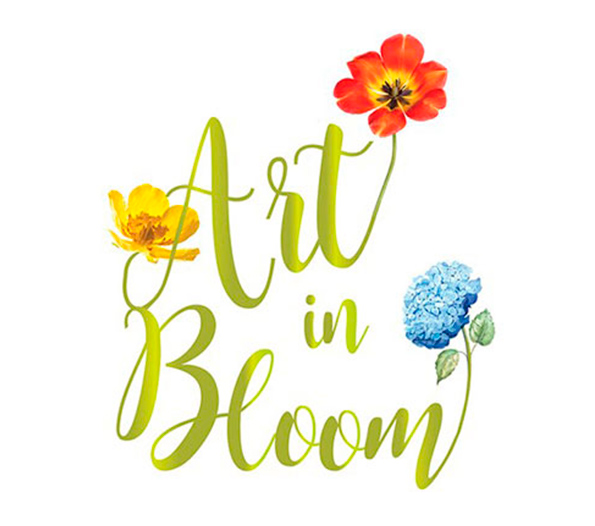 2023 Art in Bloom
Preview Day: April 14, 2023, 12 – 6 pm
General Admission: April 15 & 16, 2023, 12 – 5 pm
Sponsored by Robin T. Hadley
For the fourth annual Art in Bloom, 12 floral arrangements will be on display that draw inspiration from artworks on view in Viewfinders: Photographers Frame Nature and Raise the Roof: The Home in Art. These exciting exhibitions, which feature diverse artistic mediums including sculpture and photography, will provide a wide array of artworks to inspire designers from the Museum's four garden club partners: Asharoken Garden Club, Dix Hills Garden Club, North Suffolk Garden Club (Stony Brook), and South Side Garden Club (Bay Shore).
Co-Chairs
Louise Fadness, Asharoken Garden Club
Marilyn LaPenta, South Side Garden Club
Deanna Muro, North Suffolk Garden Club
Vicki Regan, Dix Hills Garden Club

Committee
Kathryn de Winter-Hart
Joan Enright
Becky Halleron
Kathy Kane
Joan Rockwell-Gifford
Museum Members, Donors, and Garden Club Members are invited to attend Art in Bloom during the April 14 Preview Day. To receive the Preview Day registration link, please contact Caitlynn Schare at Schare@Heckscher.org.
2023 Art in Bloom Designers
Jane Arbeiter
Nancy Binger
Christina Campolettano
Marilyn Carroll
Patricia Jo Casella
Kathryn de Winter-Hart
Joan Enright
Kathleen Fernandez
Carolyn Fricke
JoAn Gaudreault
Michelle Gaughran
Nan Gibbons
Denise Gibson
Kathy Jokubiel
Marilyn LaPenta
Marilyn Light
Tina Mattimore
Diane Matsui
Deanna Muro
Michelle Pittman
Kathy Posillico
Joan Rockwell-Gifford
Martha Stansbury
Maureen Wawrzonek
RELATED EVENTS