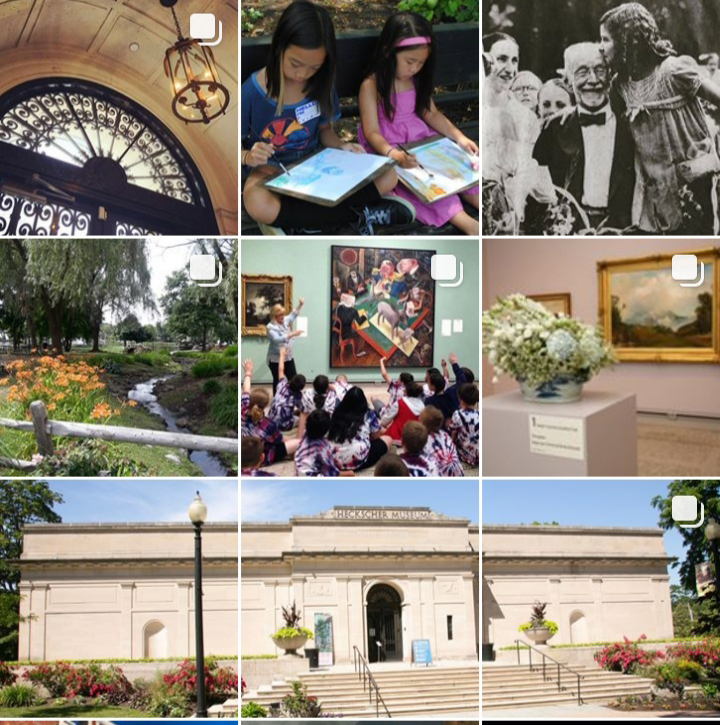 The brainchild of a self-described social media and museum "activist," founder Mar Dixon created @52Museums as a campaign and Instagram account to bring museums together from around the globe. The Heckscher Museum of Art will take over @52Museums' Instagram page for a week beginning July 6.
Each week, one museum takes over the Instagram account allowing followers to learn about fascinating cultural sites and museums far from home.  And, it gives the Museum a chance to tell a global audience about our collection and history. The @52Museum account reaches more than 20,000 followers. This is our fourth year participating!
Not likely to get to the Green Park Provincial Park or the Prince Edward Island Museum in Canada?  Or to Fermo, Italy to see its museum collections and Roman architecture?  Or to the Hallwyl Museum in Stockholm, Sweden?  These sites and many others have told their stories on the account. We'll be taking over from the Schingoethe Center Art Museum at  Aurora University, Illinois.
Join us for The Heckscher Museum's takeover turn! @52Museums