Wednesday, January 11, 2023
12 – 1 pm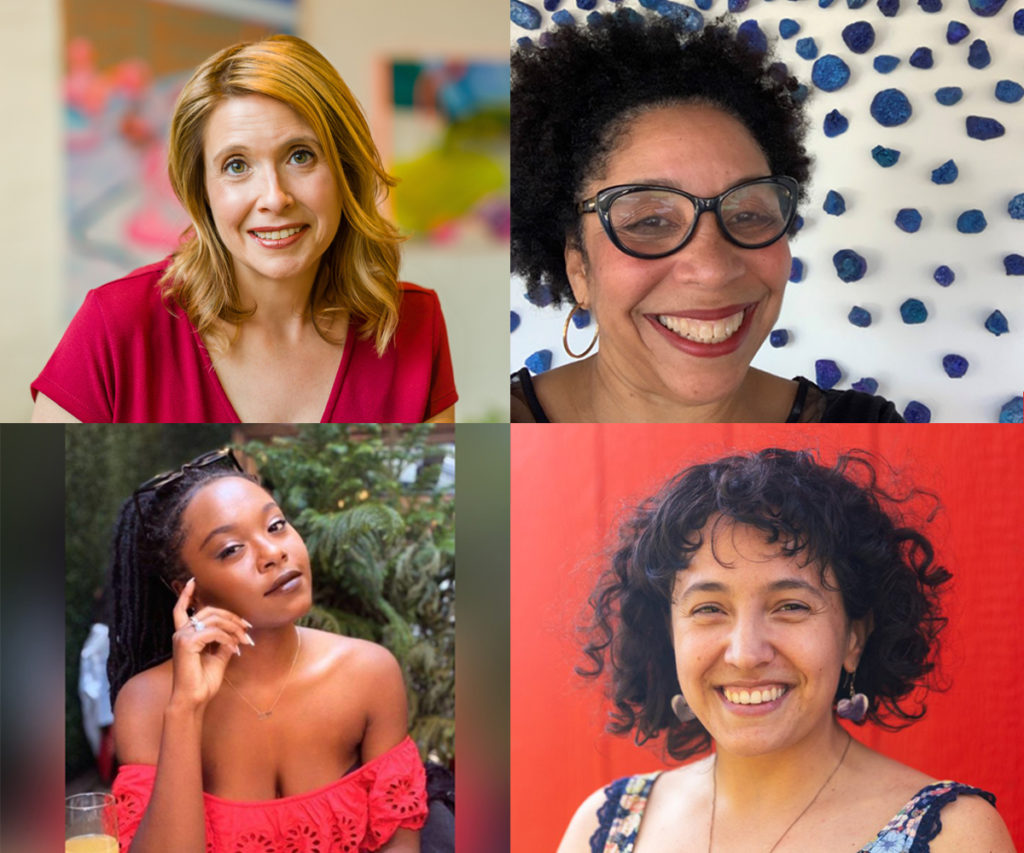 Arts and Social Change in the Long Island Biennial
A Virtual Panel Discussion with:
Heather Arnet, Heckscher Museum CEO/ED
Cheryl McBride and Brianna Hernández Baurichter, exhibiting artists
Nia Adams, a leading voice in Long Island's advocacy community
Join Heckscher Museum CEO Heather Arnet for an intimate zoom panel conversation regarding the role the arts can play in engaging the community in the most important topics of the day. Joining Arnet will be artists Cheryl McBride and Brianna Hernández Baurichter, whose works are included in the 2022 Long Island Biennial, and Nia Adams, Community Organizer for Long Island Progressive Coalition. Much of the artwork in this year's Biennial responds to our current moment and concerns related to social inequities, racial justice, mental and physical health, the pandemic, and climate change. The panel will discuss how artists are addressing these important topics in their work, and how each of us can connect with local resources and community organizations to support positive change in our communities.

Free
Registration required. 
Cheryl McBride, Professor of Art at Nassau Community College
Cheryl McBride, a resident of Freeport New York for over 28 years, grew up in Scarsdale New York and has been working in the Art field for over 40 years. Her Artwork combines her love of data, social justice issues and graphics. She received her Bachelor of Science Degree in Visual Arts from the State University of New York College at New Paltz and her Master of Science Degree from the New York Institute of  Technology where she graduated with honors. Cheryl is currently a Professor in the Art Department at Nassau Community College located in Garden City New York.
Brianna Hernández Baurichter, artist, curator, educator, and death doula
Brianna L. Hernández is a Chicana artist, curator, educator, and death doula guided by socially-engaged practices. Her background includes experience working in community organizations, gallery, museum, and higher education settings, and as a consultant with public health researchers. In developing as an artist and creative professional Brianna credits her late mother, Sylvia D. Hernández, as her most significant mentor and inspiration for the creativity, resilience, and compassion she demonstrated throughout her life.
Nia Adams, Community Organizer
Nia is a community organizer in the Long Island/metro-NY area, a self-identified liberationist & pan-Africanist. As a member of Justice League NYC (under the Gathering for Justice), Director of Programming at NNLB United her work is rooted in an multidisciplinary and inter-generational approach to end the carceral system, a commitment to Black Liberation, and direct reparations. Nia served as a NY State Delegate for the 2020 Black National Convention and has been featured in publications such as the Gothamist & ShondaLand.