Grades K-6 Program in collaboration with Vanderbilt Museum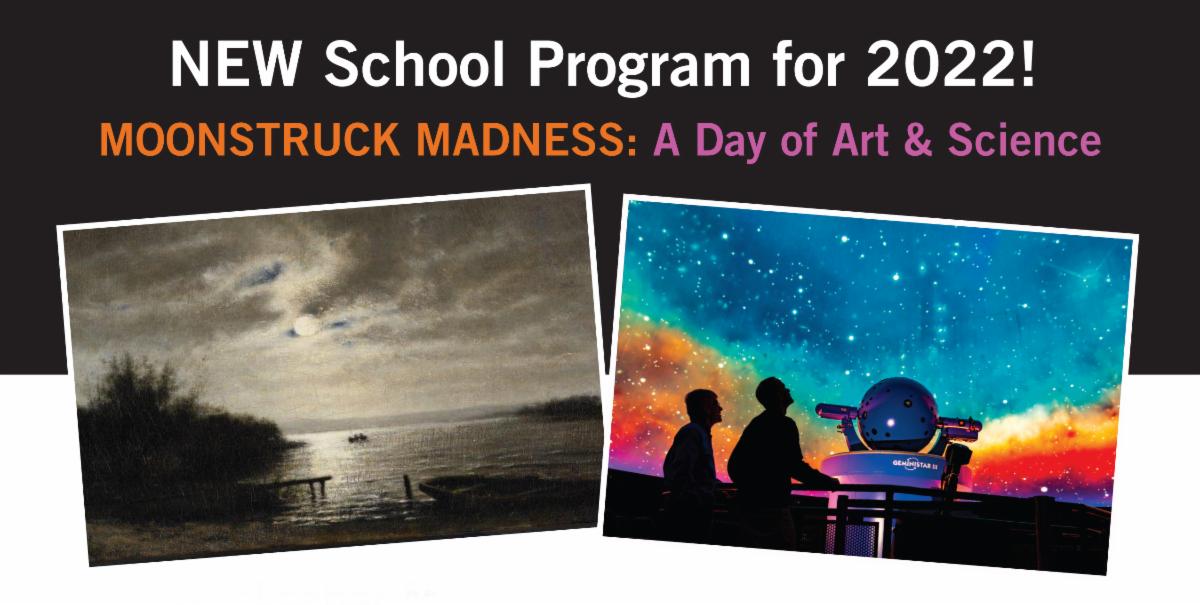 Enjoy 2 Museum experiences in 1 unforgettable day!
Start the day at The Heckscher Museum of Art with an interactive program and hands-on artmaking experience while exploring celestial artwork on view in Moonstruck: Lunar Art from the Collection. Then, head to the nearby Suffolk County Vanderbilt Museum and Reichert Planetarium for interactive astronomy exhibits—and an amazing, immersive presentation of the nighttime sky under the 60-foot dome.
---
At Vanderbilt Museum, enjoy a live tour of the night sky using the Planetarium's star projector, followed by:
Grades K–1: One World, One Sky: Big Bird's Adventure
Elmo and Big Bird meet their friend Hu Hu Zhu from China and take an imaginary trip from Sesame Street to the Moon.
Grades 2-6: Earth, Moon, & Sun
This show explores the relationship between the Earth, Moon and Sun with the help of Coyote, an amusing character adapted from Native American oral traditions.
Grade 5-6: CapCom GO!
More than 50 years ago, the first human walked on the moon… discover the story behind this historic moment which will inspire the next generation of explorers.
---
SCHEDULING & FEES
Program begins February 2!
Wednesday – Friday
10:45 am – 1:45 pm
$20 per student, max 50 students
Reserve today!
Call 631.854.5539 or email dawn@vanderbiltmuseum.org
To secure the reservation, a $75 deposit is due within 30 days of booking your trip. This program is BOCES accepted.
Above (Left to right): Charles Henry Miller, The Rising Moon, c. 1880, Oil on canvas, on view in Moonstruck at The Heckscher Museum of Art. The Vanderbilt Museum Planetarium.