The Heckscher Museum is taking over the @52Museums Instagram account for the week of July 5 to 11, just in time for its 101st anniversary on July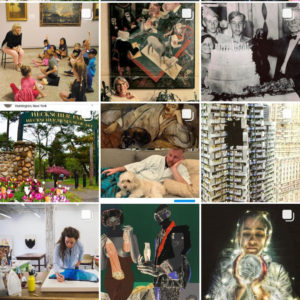 1o.  We are taking the reins from the Sharjah Art Museum in Sarjah, United Arab Emirates.
The brainchild of founder Mar Dixon, @52Museums is an Instagram account that bring museums together from around the globe.  Each week, one museum takes over the Instagram account allowing followers to learn about fascinating cultural sites and museums far from home.  And, it gives the Museum a chance to tell a global audience about our collection and history. The @52Museums account reaches more than 20,000 followers. This is our fifth year participating!
Not likely to get to the Ross Farm Museum in Halifax, Nova Scotia or the Museo Poldi Pezzoli in Milan, Italy?  These sites and many others have told their stories on the account.
Join us for The Heckscher Museum's takeover turn! @52Museums