Call to Artists: BIG INK Printmaking
Interested in carving a LARGE-scale woodblock? Apply to print with us!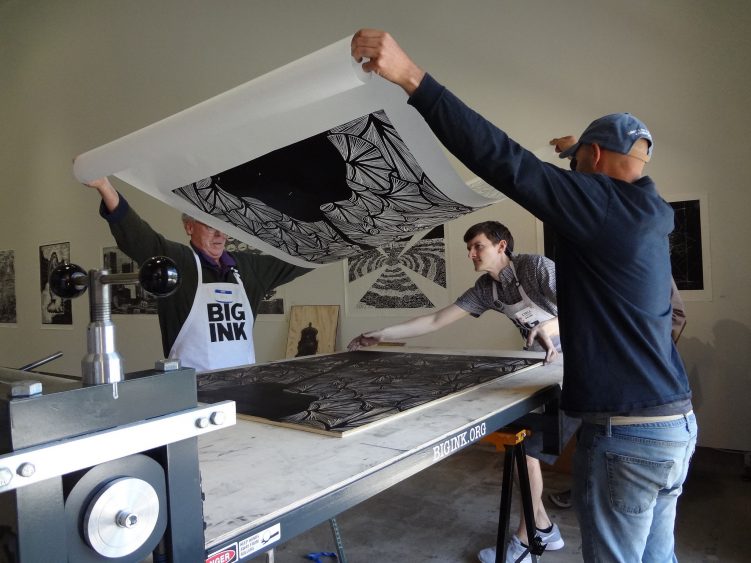 BIG INK, Inc. and The Heckscher Museum of Art are teaming up to host two days of large-scale woodblock printing at the Museum on July 9 & 10, 2022!

This program has been organized in coordination with the exhibition Global Asias: Contemporary Asian and Asian American Art From the Collection of Jordan D. Schnitzer and His Family Foundation, on view June 4 – September 18, 2022. Global Asias examines the cosmopolitan, playful, and subtly subversive characteristics of contemporary Asian and Asian American Art.

The Print Your Art Out Call for Artists is a unique opportunity to connect with other local artists, have a larger-than-life printmaking experience, celebrate the long, rich history of woodcut, and gain inspiration from the Museum's Global Asias exhibition.
Artists must create an original black and white design for woodblock printing that falls into one of the following three Global Asias themes:

The energetic works of art in this section reshape and challenge conventional views of abstract art by exploring new materials, techniques, and metaphors. Applicants in this theme are invited to create an abstract work of art focusing on geometric shape and line, pattern, texture, and/or movement.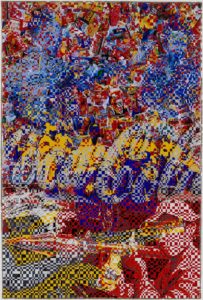 This theme brings together powerful works that reflect on the experiences of migration, both within Asia and beyond. Applicants in this theme are invited to create a work of art that responds to the concepts of migration, displacement, and the shifting realities of time and place, literally or metaphorically.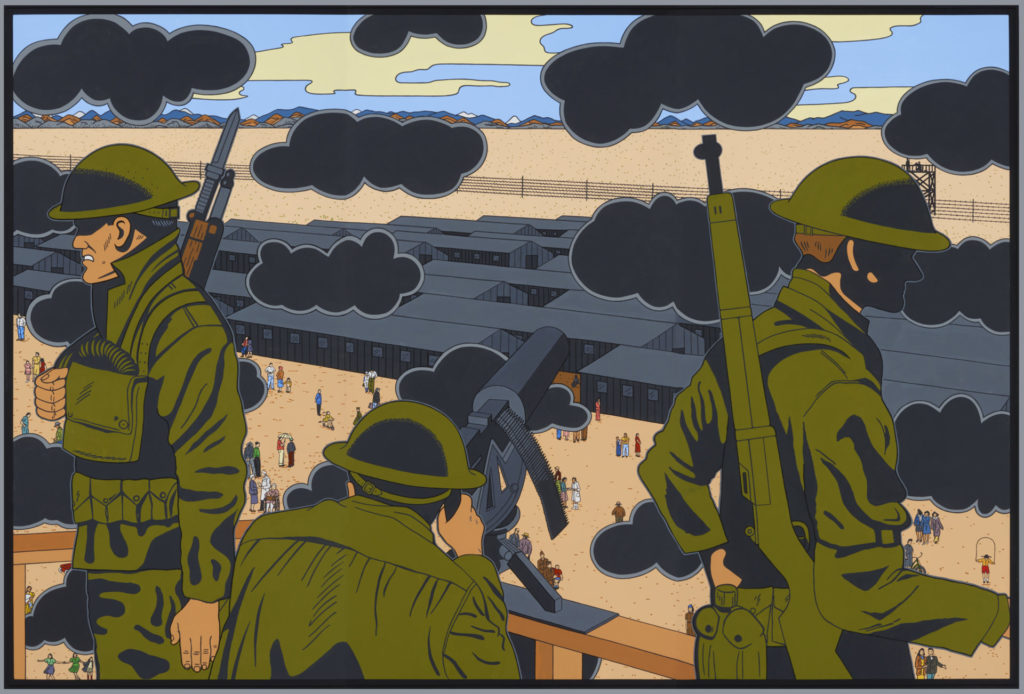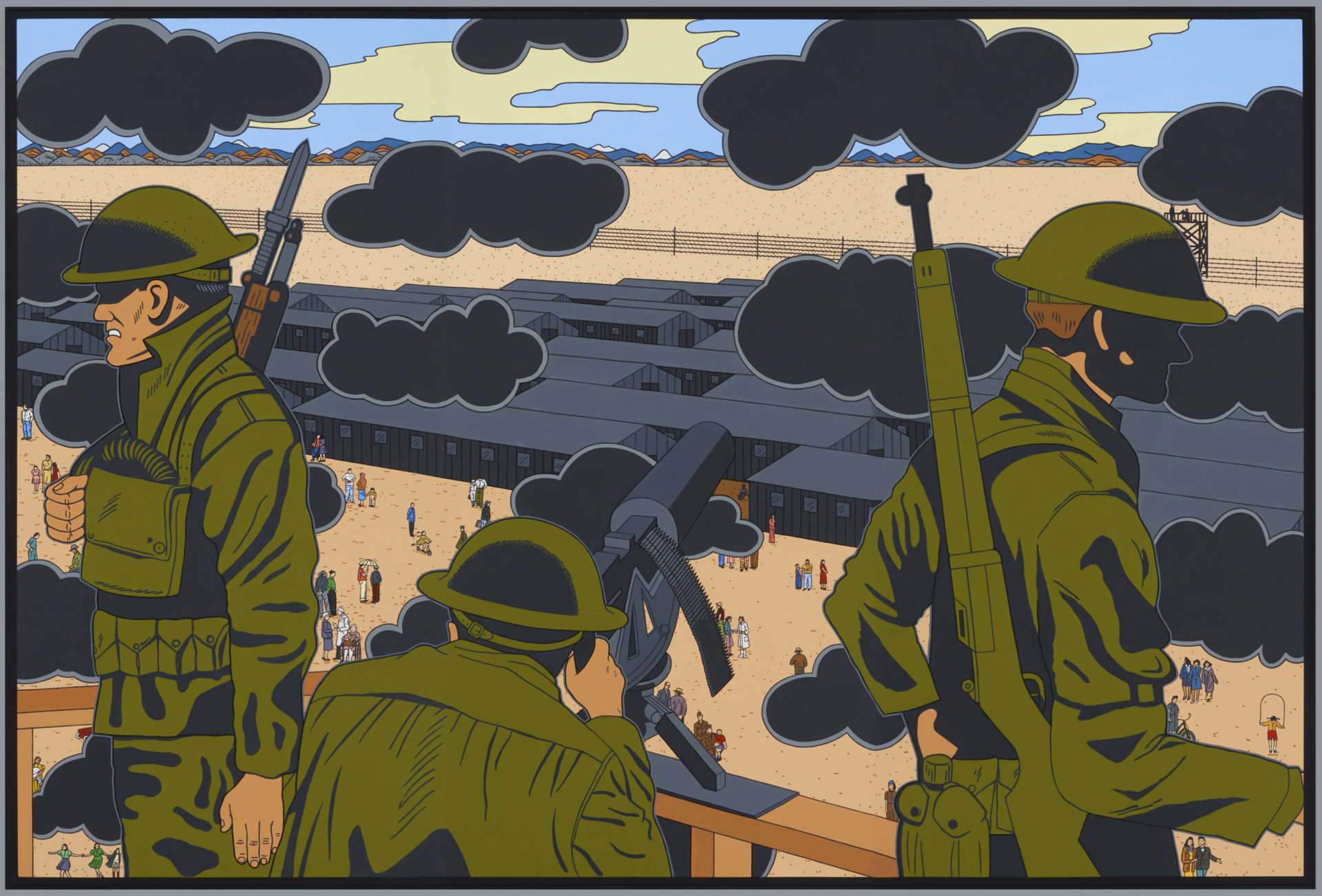 This section of
Global Asias
highlights works that transform styles and motifs of traditional Asian arts to engage, probe, and critique contemporary popular culture and politics. Applicants in this theme are invited to create a work of art in this way and suggests the plurality and fluidity of "Asia" as cultural construct and creative practice.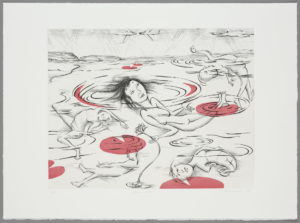 Individual and collaborative submissions welcome!
Participants come from a variety of backgrounds and experience levels. No prior experience is necessary! Final prints can be anywhere from 24 by 36 inches up to 40 x 96 inches.

Applicants must be age 18+. Applications are accepted via the online form

only. Deadline is Friday, April 8, 2022 at 11:59 pm. Free to apply. Applicants will receive notification of the status of their application by April 13, 2022.




No carving is necessary until participants are accepted. Upon acceptance, artists have until July 8 to carve their designs.

Everyone then meets at the Museum on July 9 & 10 and helps each other print as a group during the

Print Your Art Out

Community Event. 
New to woodblock carving? Accepted artists are invited to sign up for this unique workshop with artist and printmaker Beth Atkinson!
Hands-On Woodblock Carving Workshop with Beth Atkinson
Saturday, May 14, 1 – 4 pm
$50 per person
Firefly Artists Gallery, 180 Main Street, Northport, NY 11768

Learn everything you need to know to bring your artwork to life using woodblock tools and techniques. Artist Beth Atkinson will lead a number of exercises designed to build skills and confidence in this medium and answer any questions you may have. Price includes practice pieces of wood. Participants must bring their own carving tools.
Registration details will be sent to artists upon acceptance.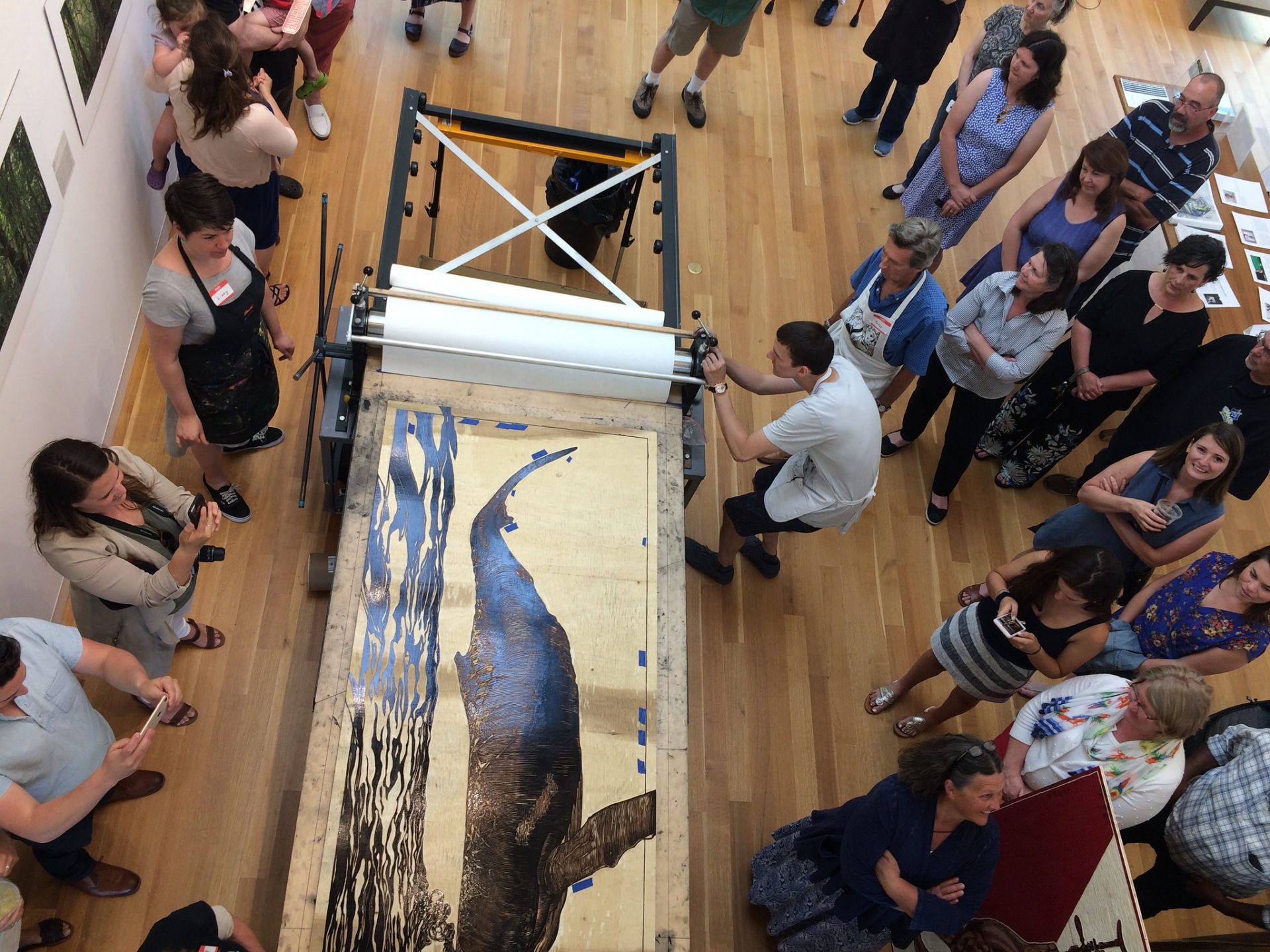 This is an exclusive opportunity to…
Work with a master printmaker on oversized equipment in a Museum setting.

Bring your art to a new audience! BIG INK and The Heckscher Museum will work with local media outlets and highlight participants' work on their social media accounts @biginkprints @heckschermuseum

Your woodblock design will be printed on archival paper using traditional oil-based ink and ready for exhibition and sale.

Network and collaborate with Long Island's rich cultural arts community.
Please have one contact person for the group submit in one application with one design for jurying.

Your group's woodblock should be divided into pieces so that group members each have a section of the design to carve.

On the day of printing, BIG INK will piece it all together and create one large print.
Fees
The Museum, in coordination with the Global Asias exhibition, is pleased to cover the cost of this program (BIG INK's technical assistance during the event and video tutorials.) The only cost to the artist is purchasing wood and carving tools (see below), which can be done once your application has been accepted. There is no fee to apply.
Wood & Carving Tools
Participants are responsible for purchasing a 1/2 or 3/8 inch pieces of wood of other substrate and carving tools. BIG INK recommends using either Cherry Ply, Shina Ply, PVC sheeting, or MDF. Our instructional videos include links to recommended suppliers. Power Grip is the brand of tools that BIG INK recommends.
Ink & Paper
BIG INK prints on Japanese Masa paper using Speedball Oil-Based Block Printing Ink.
Size
Participants must carve a woodblock at least 24 by 36 inches, but no larger than 40 by 96 inches in dimension. If working as a group, this woodblock should be divided into pieces so that group members each have a section of the design to carve. On the day of printing, BIG INK will piece it all together and create one large print.
Jurying
All applications will be reviewed by Heckscher Museum Director of Education & Public Programs, Joy Weiner and guest juror and artist Anu Annam. All applicants will be notified of the results by April 13, 2022 via e-mail.
Attendance
Participants are responsible for bringing a fully carved woodblock on their assigned printing day (either July 9 or 10). They are welcome to attend the other printing day if they wish!
Number of Prints
BIG INK guarantees three high quality impressions of each participant's woodblock, all of which remain the artist's property.
Property
The woodblock remains property of the artist. Participants are encouraged to create an edition of their work after the event. We offer edition services to all past BIG INK participants. Please contact us for more information.
Transporting Your Prints
BIG INK provides newsprint to wrap finished prints.
Intellectual Property
All rights associated with images created in our program remain property of their respective creators.
Promotion
Participants grant BIG INK and The Heckscher Museum of Art unlimited access to use their artwork and likeness for promotional purposes on the web and in print.
 Application period:
March 7 – April 8, 2022

Questions?
E-mail education@heckscher.org or call 631.380.3292