Saturday, September 9, 2023
12:30 – 1 pm, 2:30 – 3 pm at each site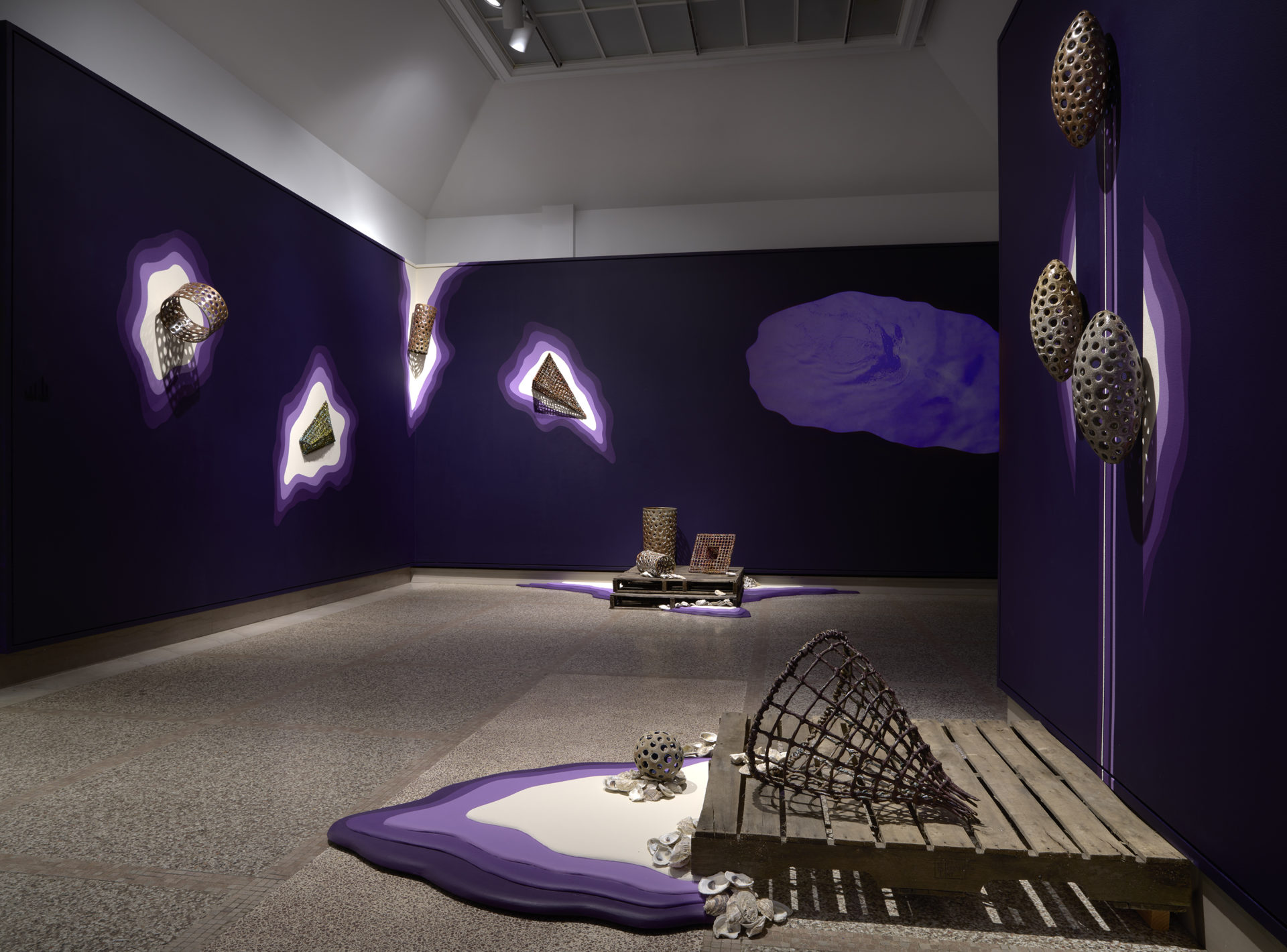 You choose where to begin!
Join us for guided tours featuring the work of contemporary artist Courtney M. Leonard (Shinnecock, b. 1980) at two locations.
At The Heckscher Museum of Art, explore the first retrospective of her work, the exhibition COURTNEY M. LEONARD: LOGBOOK 2004-2023. Leonard's powerful work in ceramics, painting, video, and installation engages with Long Island's colonial history; celebrates Indigenous knowledge and resilience; and addresses urgent ecological issues. 
At Planting Fields, Leonard's site-specific art installation, BREACH: Logbook 23 | ROOT, examines how the colonization of Long Island has impacted traditional Shinnecock foodways. Walk through this installation inspired by the concept of root cellars and experience how Leonard explores themes of food and cultural sovereignty, as well as ongoing ecological issues that endanger the Shinnecock Nation and our global waterways.
Adults (18+)    $10
Teens (13-17)  $5
Kids (under 13) Free
+ $8 Parking fee per car at Planting Fields (Free with Empire Pass)  
Advance registration required. Space is limited.
Walk-ins welcome, as space allows, at The Heckscher Museum of Art.
Please note that the installation at Planting Fields is located outdoors and requires some walking on uneven surfaces. At Planting Fields, meet at the covered pavilion at the end of the main parking lot, furthest from the entrance gate. The tour will begin near the sign that says "Welcome to Planting Fields."  View Map
For questions about accessibility, please contact us at info@plantingfields.org or 516-922-9210.