Monday, July 11, 2022
4:30 – 5:30 pm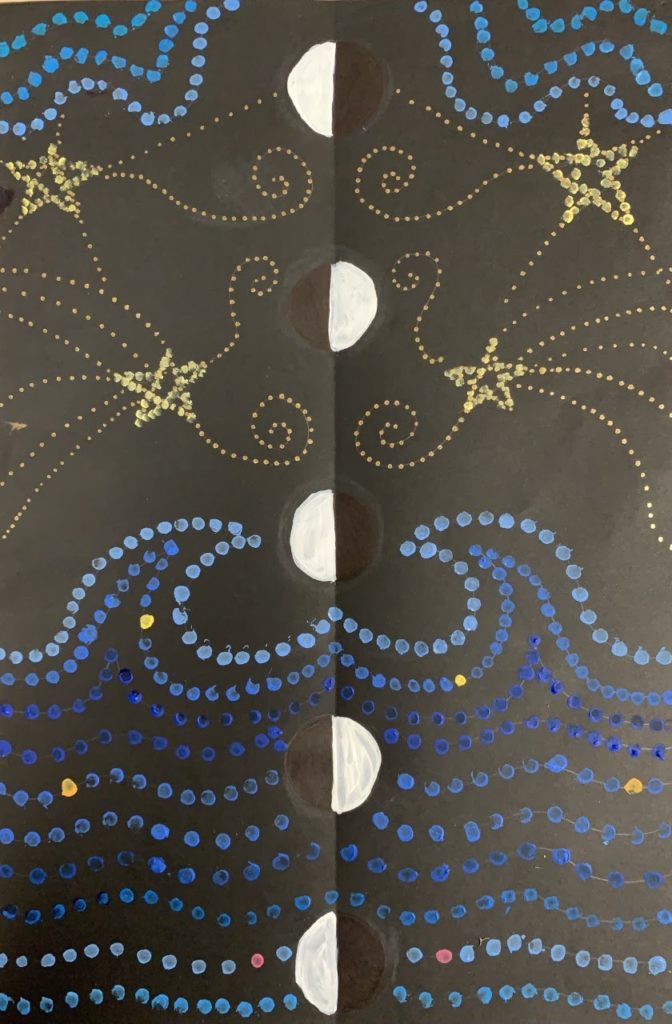 Moonlight Dot Painting inspired by the artwork of Grace DeGennaro
For kids in grades 4 – 6
Get inspired by Moonstruck: Lunar Art from the Collection and go dotty! Learn about the meticulous dot paintings of artist Grace DeGennaro and create your own colorful and symmetrical painting using images inspired by the moon and nature.

Free
This program is for current Huntington Public Library Members only and takes place at the Huntington Public Library Main Street Branch, located at 338 Main Street, Huntington. Visit https://myhpl.org for details and registration.

Support for this exhibition and related education and outreach programs has been made possible by a grant from the Jordan Schnitzer Family Foundation.