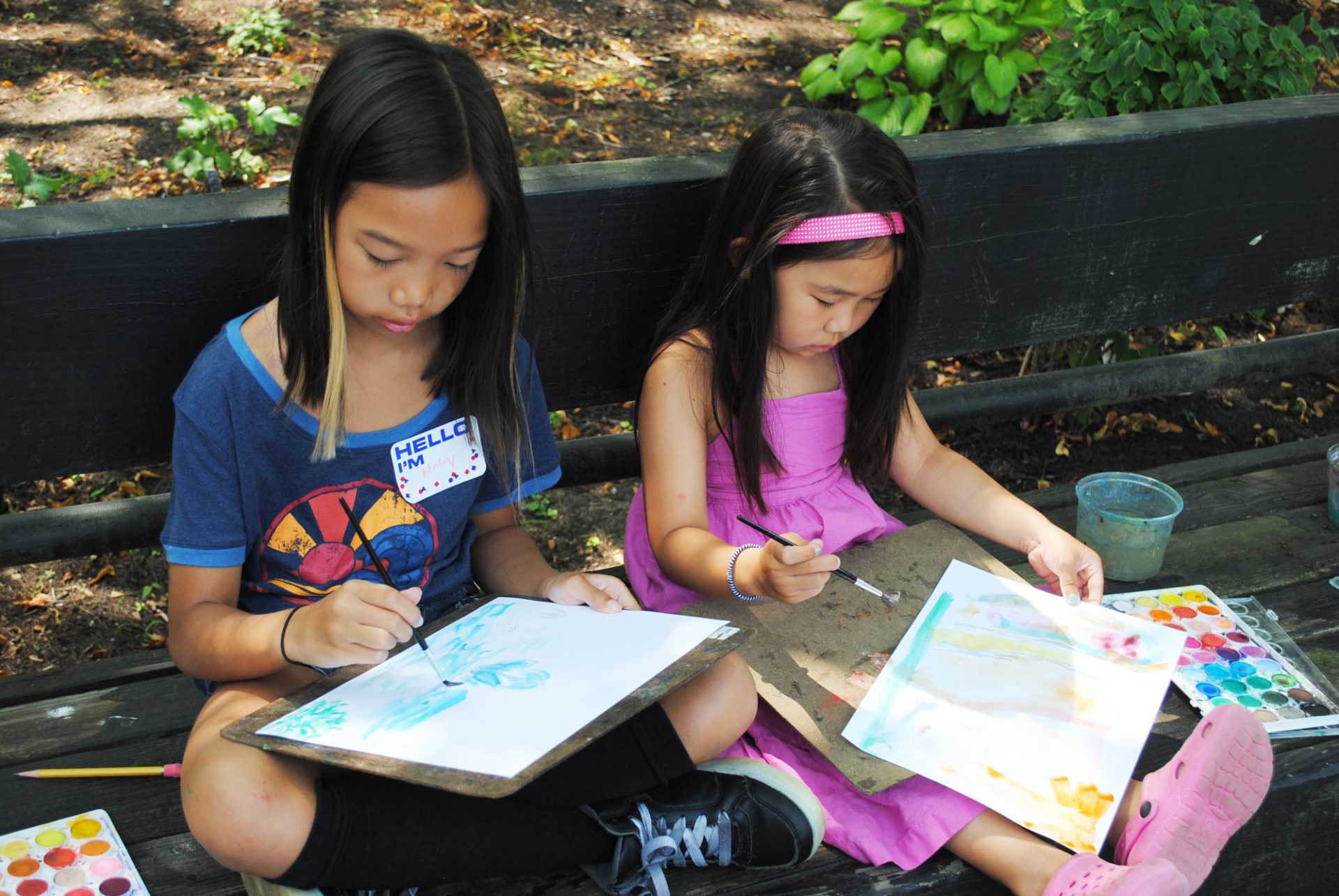 Looking for quality art programming for your children this summer? Set in beautiful Heckscher Park, the Museum is offering in-person Drop-In and Create Workshops every Thursday, July 8 – August 12*, 11 – 11:30 am.
Children 5 – 10 years old will enjoy a full array of art activities inspired by works of art on view in the Museum! A Museum Educator will lead your children as they engage in lively discussion and explore a variety of media. She will demonstrate new and fun techniques and be on hand to assist young artists as they create! Parents are welcome to drop off their children or to stay. Cost is $10 per child, payable at the door. Parents/caregivers are free. The $10 fee includes admission to the Museum.
After each session, families/caregivers are invited into the Museum for more fun! Begin by finding the artwork that inspired each week's project. Next, be an art detective as you follow along with our Family Activity Guide and explore our special exhibition. Create a digital masterpiece on our 55-inch action painter screens (with new safety guidelines in place)!
Director of Education, Joy Weiner, said, "Our program is unique because children are not only creating works of art, but they are also being introduced to art history and they are learning to value the importance of culture! We can't wait to welcome children for this program!"
*In case of inclement weather, Summer Drop in and Create Workshops will be held on the follow day, Fridays, July 9 – August 13.