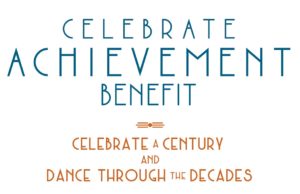 2021 Celebrate Achievement Benefit Honoring
Nancy Douzinas & The Rauch Foundation
Patricia Petersen & Daniel Gale Sotheby's International Realty

The Trustees of The Heckscher Museum of Art invite you to join in celebrating its 100th year!
Saturday, October 23, 2021
6:30 to 11:30 p.m.
Crest Hollow Country Club, Woodbury
Cocktails and Dinner
Dress for your favorite decade as we dance through the century!
For the Museum's Centennial Year, we are proud to recognize two remarkable women, Nancy Rauch Douzinas and Patricia J. Petersen, whose actions and philanthropy have improved the lives of so many people on Long Island and throughout the region.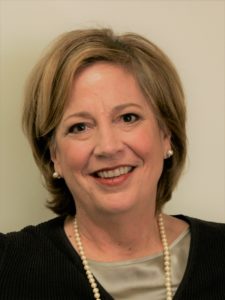 Nancy Douzinas, Ph.D., became President of The Rauch Foundation in 1990 after a 20-year career as a psychologist and family therapist. Under her leadership, the Foundation has sought to be a change agent on Long Island. Rauch Foundation grants have funded educational initiatives at the Museum, importantly Museum Discovery Programs which immerse thousands of Long Island students every year in arts education experiences. Nancy and her husband Kostas have been Members of the Museum for more than 20 years, and Nancy was a Co-Chair of the 2016 Celebrate Achievement Benefit.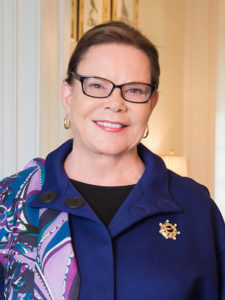 Patricia Petersen, President and Chairman of Daniel Gale Sotheby's International Realty, is a recognized expert in the world of residential real estate sales and marketing. She was named an Outstanding CEO in 2013 and 2016 by Long Island Business News, also making its "Top 50 Women on Long Island Hall of Fame." Pat and Daniel Gale Sotheby's International Realty are deeply involved in the Long Island community and at the Museum, having generously sponsored various Museum programs since 1995.
The Celebrate Achievement Benefit is the Museum's most significant annual fundraising event. Your generosity as a Sponsor will help the Museum grow and flourish into its second century as a leading regional cultural and educational organization.
Make your Sponsorship donation by mail or online.
Thank you for helping to make this a momentous year for the Museum, the community, and our honorees!
Sponsorship Opportunities & Learn More