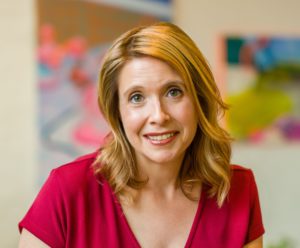 The Board of Trustees of The Heckscher Museum of Art has appointed Heather Arnet as the organization's Executive Director and CEO.
Robin T. Hadley, Chair of the Board said, "Heather brings a wealth of leadership experience, innovative thinking, and community engagement to the Museum. We are fortunate to be adding someone of her caliber to The Heckscher Museum." Arnet will join the Museum in June 2022.
Arnet is the CEO of Women and Girls Foundation (WGF), a community-based organization in Pittsburgh, PA, dedicated to advancing gender equality. Throughout her 18-year tenure, Arnet established award-winning youth and adult civic engagement programs, created extensive partnerships with museums and cultural centers, reached diverse communities, and raised significant support.