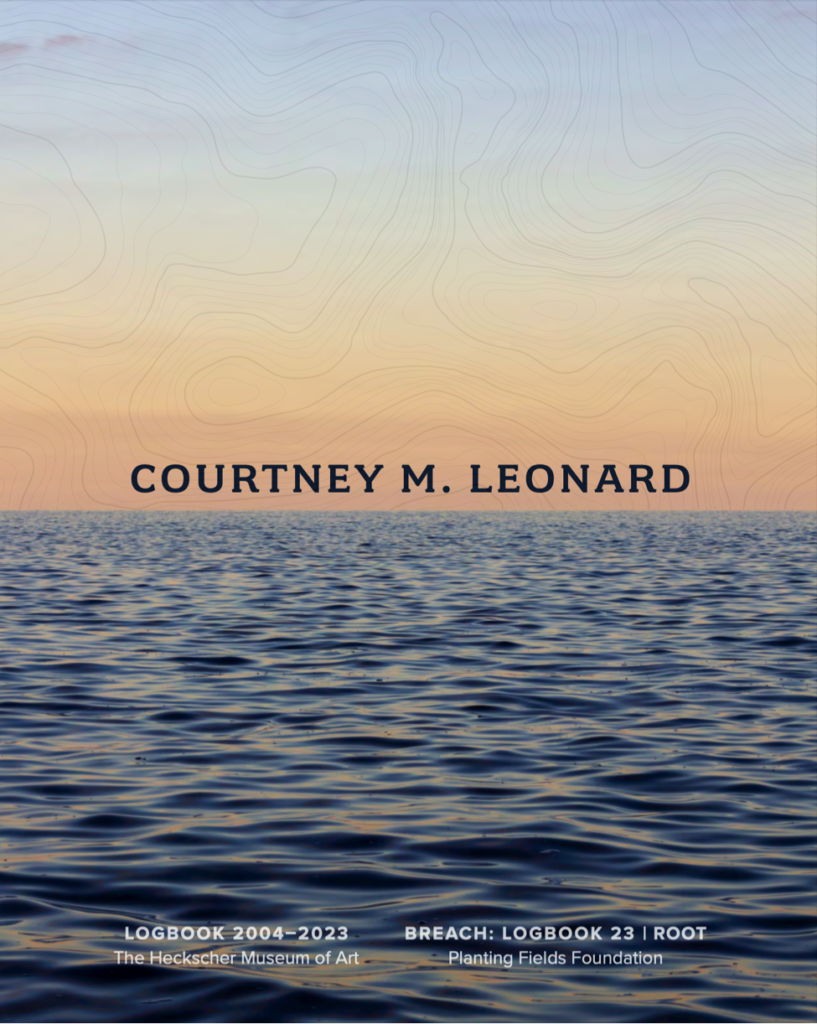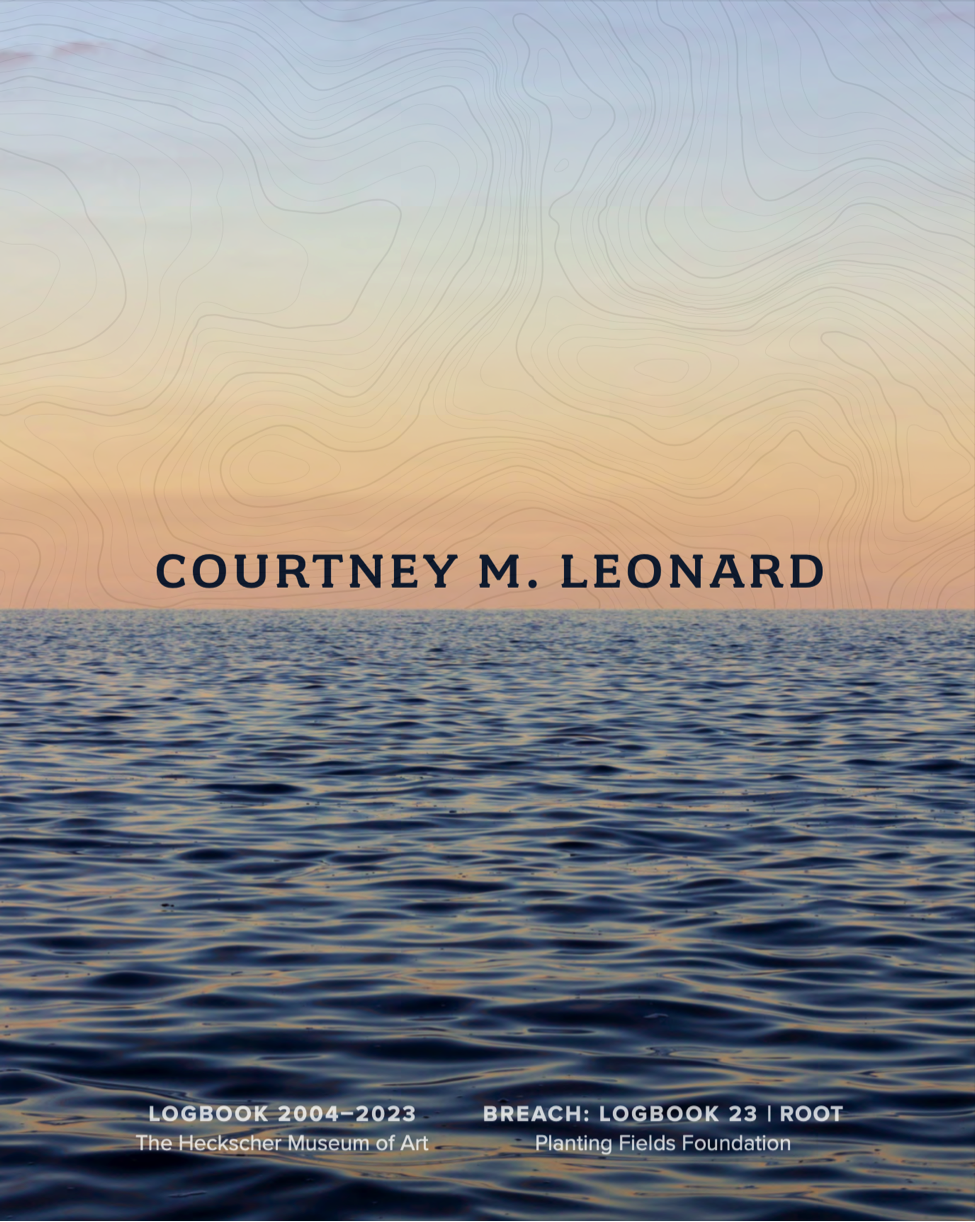 COURTNEY M. LEONARD is available here
And at the Museum's Visitor Services desk
$20 Members and $25 Non-Members.
Book Sponsors: Jessica Brassler and George Kakoulides; Catherine Raphael
Meet Courtney M. Leonard
Book Signing in the Museum
October 21, 11:30 am to 12:30 pm
The Heckscher Museum of Art and Planting Fields Foundation have jointly published the first book about nationally recognized artist Courtney M. Leonard (Shinnecock, b. 1980). It represents both the retrospective exhibition COURTNEY M. LEONARD: LOGBOOK 2004-2023 on view at The Heckscher Museum, and her site-specific installation at Planting Fields, BREACH: Logbook 2023|Root. The pages are filled with insights into Leonard's sources of inspiration, creative processes,
and original interpretations.
The 45-page soft cover publication has a foreword by Shavonne F. Smith, Tribal Member, Environmental Director, Shinnecock Indian Nation, with prefaces by Gina J. Wouters, Ph.D., President & CEO of the Planting Fields Foundation, and Heather Arnet, Executive Director & CEO, The Heckscher Museum. Heckscher Museum Chief Curator, Karli Wurzelbacher, Ph.D., engages Leonard in an insightful Q&A focused on the Museum's retrospective exhibition. Emily Leger, Collections and Exhibitions Manager at Planting Fields, writes about Leonard's site-specific installation. The book contains many beautiful color photographs of the artist's exquisite artwork.
COURTNEY M. LEONARD: LOGBOOK 2004-2023
On view through November 12
Exhibition Sponsors: Andrea B. and Peter D. Klein & Pien and Hans Bosch
Public funding provided by Suffolk County