The Heckscher Museum is pleased to share that an additional $25,100​ has been contributed to the Challenge by the friends and family of Museum Board Member Margy Hargraves in honor of her birthday. Margy is a dedicated champion of the Museum. There is no better way to honor her passion than through this remarkable tribute.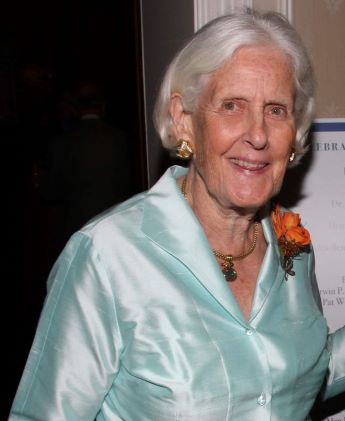 The following generous donors warmly wish Margy a very happy birthday:

Erica and Henry Babcock
Mary Jo Balkind
Jane and Spencer Beebe
Anita Belman
Mary Lenore Blair
Christey and Peter Blohm
Sabina Blohm
Pien and Hans Bosch
Oscar Bosch and Ali Koelmel
Colette Buzzetta
Trudy and Tom Calabrese
Mary Ann and Harry G. Charlston
Henriette Darrell
Risa and Noah Finkel
Stan Gale, Jr.
Claire and Michael Griffiths
Lynn and Frank Gundersen
Robin T. Hadley
Anna Hargraves Hall and James Hall
Maria and Gordon Hargraves
Sam Hargraves
Deborah T. Hauser
Lesley and John Inglis
Deborah Johnson
Dawn and Alan Kisner
Consuelo and Eduardo Lacroze
Marieke and Francois Larose
James L. Magavern
William J. Magavern, II
Elizabeth Hargraves Mandy and David Mandy
Constance Berrill and John Norbeck
Patricia Petersen
Bette and Paul Schneiderman
Robin and Enrique Senior
Susan and Bill Sheeline
Deborah K. Solbert
Alison C. Solbert Paine
Lisa Solbert Sheldon
Carol and Jim Swiggett
Susie and Stanley Trotman
Virginia Hanson and Brad Warner
Judy and Pat Woods
Mary and Richard Worrell
These additional gifts bring the total raised through the Challenge to $328,500! To see the list of the sponsors and prior donors to the Challenge, click here.