GRADES 6-8: IN SCHOOL FIELD TRIPS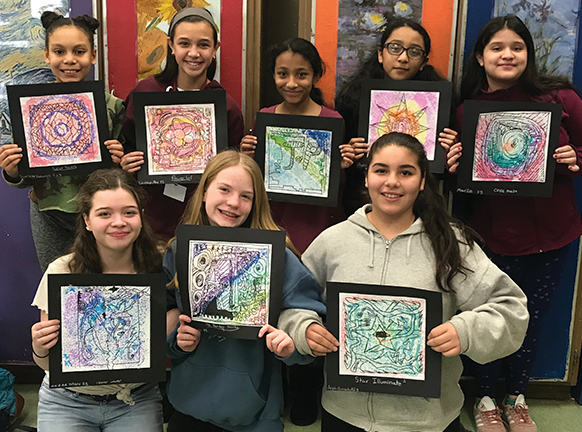 Scheduling 
Monday through Friday
Times and number of classes are flexible
90 minutes
Access Heckscher: 60 minutes
Fees      
Fees include museum educator instruction and art materials.

$225 per class, 5 classes or more: $200 per class
$175 per class, 5 classes or more: $150 per class (*Township of Huntington Schools)
* Reduced fees apply to public and private schools located in the Township of Huntington.  Eight school districts qualify (as well as private schools located with the Township): Cold Spring Harbor, Commack, Elwood, Half Hollow Hills, Harborfields, Huntington, Northport-East Northport, South Huntington.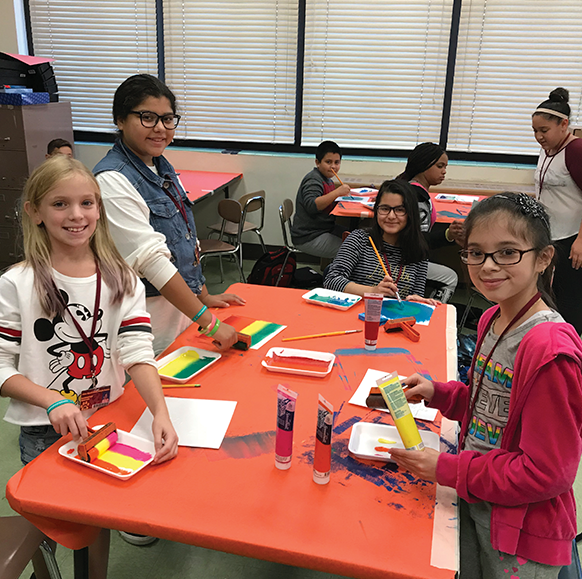 Multi-Day "CREATE & DISPLAY"
Give your students an in-depth experience and show off their amazing work! These multi-day programs are custom-designed and may include both on- and off-site experiences. Students gain a deeper understanding as they dive further into content & the creative process. All art materials provided.
 At the culmination of "CREATE & DISPLAY" Programs, museum educators mount a display in your school building of student artwork created during the program…maximizing the impact!
Complete the form below to request a program date!
Once your form is submitted, a staff member will contact you within three business days.
Questions or concerns?
E-mail our education staff at Education@heckscher.org or call 631.351.3214.