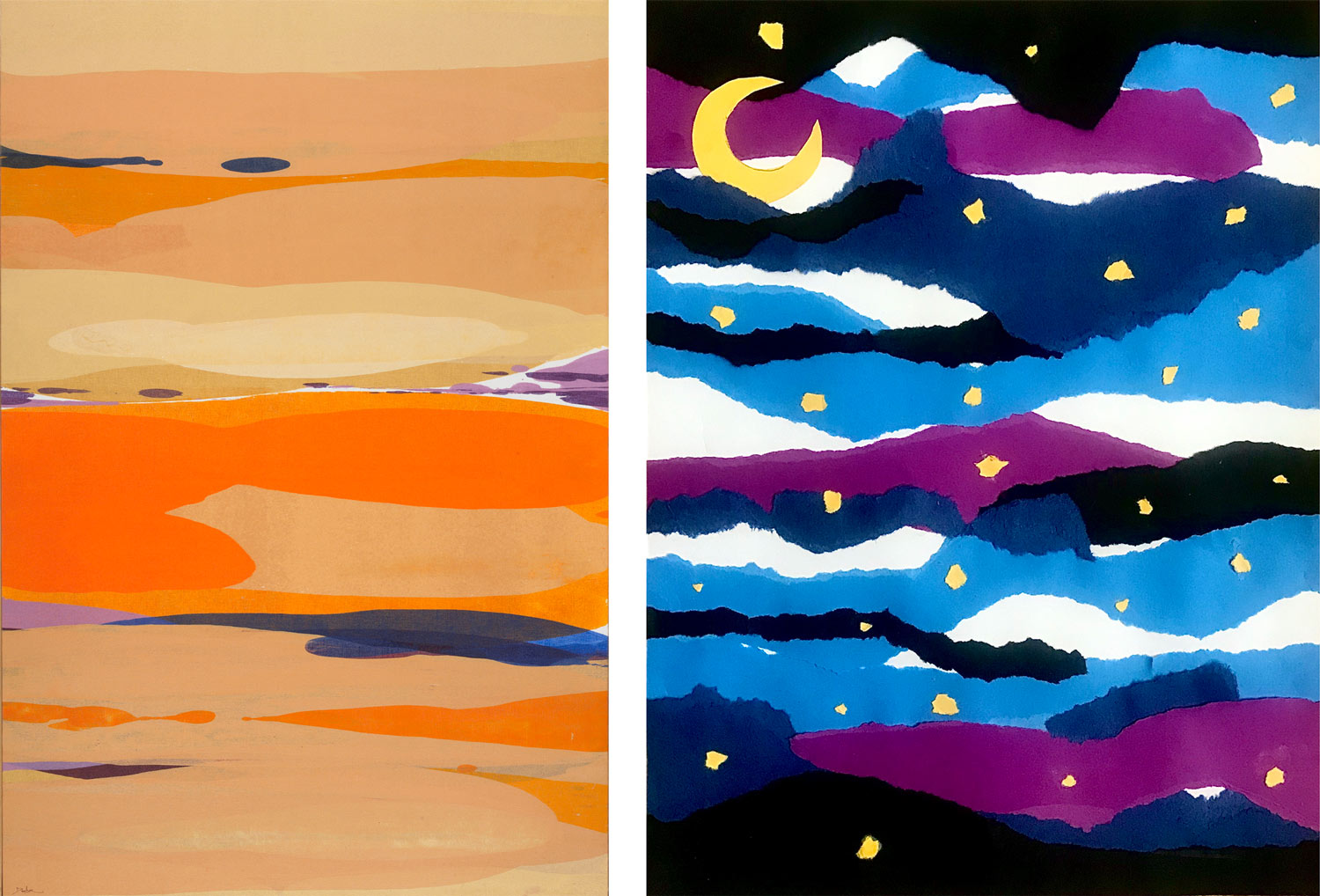 For this week's Heckscher at Home Kids Edition, we will be learning about artist Lillian Dodson and her piece Earth Skin, which is from the Museum's permanent collection. Then, Lisa Sayedi, Lead Museum Educator, will guide you every step of the way as you discover, imagine, and create your own artwork!
Watch Instructional Video Below!
Project Overview:
First, we will learn about Lillian Dodson and uncover details together as we look closely at this work of art. After getting inspired by her painting Earth Skin, we will get creative and make our own artwork. We'll be using paper and glue to create a one of a kind collage!

Materials:
white paper
colored paper
pencil
glue
scissors

Key Concepts:
collage
complementary colors
warm and cool colors
details
abstract
contrast
layer
Discussion:
Taking a closer look at our inspiration artwork, let's make observations about details that you notice.
This is a work of art by Lillian Dodson and it's called Earth Skin. What colors stand out to you? We have oranges and blues layered on top of each other. They create contrast and are complementary colors, which are opposite each other on the color wheel.
Why do you think the artist titled her piece Earth Skin? Lillian used warm colors such as orange and yellow to represent the natural environment like soil and rocks. Even though her artwork is abstract and doesn't look like the soil we're used to seeing, Lillian is inspired by the Earth and the multiple layers that make up its crust (or skin). This is why she decided to overlap her paint and dye to mimic the surface of the Earth. 
For today's project, let's get inspired by Lillian's method and experiment with a different material. We'll be creating our own layered masterpiece with torn paper! Brainstorm on what kind landscape you will make. Will you use warm or cool colors? Is it day time or night time? How many details or layers will you include? 
Share!
Please share photos of your finished works of art with us on social media and we will post some of our favorites here. And check back next week for our next project! #HeckscheratHome #MuseumfromHome