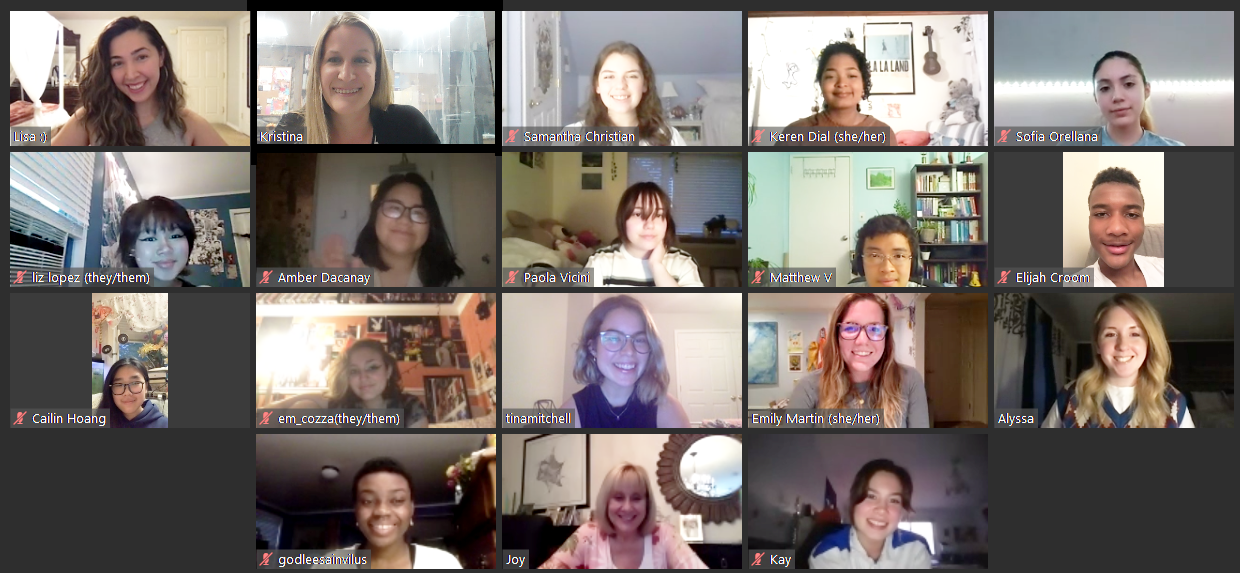 It seems like only yesterday that Long Island's Best: Young Artists at The Heckscher Museum 2021 opened to the public. Ever since, it has been a whirlwind of Exhibition Preview Days, a Virtual Opening Reception, and social media posts on Facebook, Instagram, and TikTok featuring all of the amazing young artists in this year's exhibition!
Long Island's Best closes to the public this Sunday, May 23, so this is the final weekend to see the exhibition! Also, if you haven't done so already, make sure to vote for the winners of the Visitors Choice Awards! You can vote online now for the virtual award, and book your visit to the Museum to vote for the in-person award!
With the exhibition winding to a close, the Museum's Education & Visitor Experience staff hosted its final successful virtual program on Thursday, May 20 – the Long Island's Best 2021 Artist Meet Up. Long Island's Best provides students with engaging and authentic art experiences, challenging them to develop their own unique creative voices and share their artwork with a larger community. The Museum believes that giving like-minded students the opportunity to engage and learn from one another is incredibly important!
At this latest Zoom event, exhibiting artists from across Long Island had a chance to get to know their fellow "LI Besters" and chat about their artwork. The Museum was also very happy to have three Long Island's Best Alumni (Tina Mitchell, Emily Martin, and Em Cozza) join the conversation this year to give advice and share about their journeys since Long Island's Best. It was a very inspiring evening and the perfect capstone to another successful year of this arts-in-education initiative. The Museum wishes all of this year's students the very best in their future endeavors!