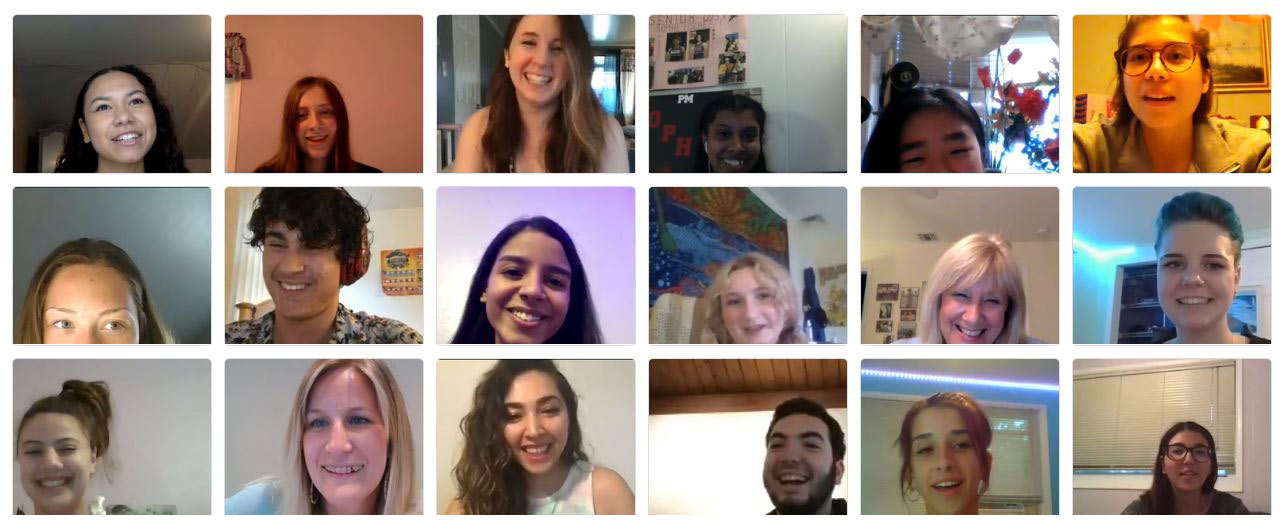 The annual Long Island's Best arts-in-education initiative provides students with engaging and authentic art experiences, challenging them to develop their own unique creative voices and share their artwork with a larger community. The Museum believes that giving like-minded students the opportunity to engage and learn from one another, especially during this challenging time, is incredibly important!
On Thursday, June 11, exhibiting artists from Long Island's Best 2020 were invited to join the Museum's Education & Visitor Experience Department staff for the annual Long Island's Best Artist Meet Up. Normally an in-person event, this year's program was held virtually through Zoom. Students from across Long Island had a chance to get to know their fellow "LI Besters" and chat about their artwork during this casual evening.
The following 14 students joined Museum staff (Joy Weiner, Director of Education, Kristina Schaaf, Director of Visitor Experience, Lisa Sayedi, Lead Museum Educator, and Alyssa Matthews, Museum Educator): Sophie Fischetti, Patchogue-Medford HS; Diane Gavrylyuk, General Douglas MacArthur HS; Cailin Hoang, Hicksville HS; Katarina Kobetitsch, Hicksville HS; Dom Mauri, Newfield HS; Alexa Miller, Plainview-Old Bethpage JFK HS; Alana Moy, Valley Stream Central HS; Jhana Prue, Long Beach HS; Micarlys Ramirez, Brentwood HS; Sally Rosenthal, Plainview-Old Bethpage JFK HS; Kat Schorn, Northport HS; Mark Tringali, Half Hollow Hills HS East; and Catherine Tsarouthtsis, Oceanside HS.
Although students weren't able to meet (and eat pizza) in person, everyone was excited to virtually meet and share about their lives, their work, and the future. In addition to icebreaker activities, each student also had the opportunity to comment and ask questions about other students' work as it was shared with the group.
A great time was had by all, and the Education Department can't wait until the Museum reopens and everyone can meet in person and see the artwork on display!