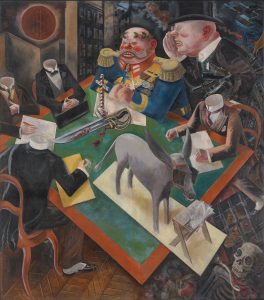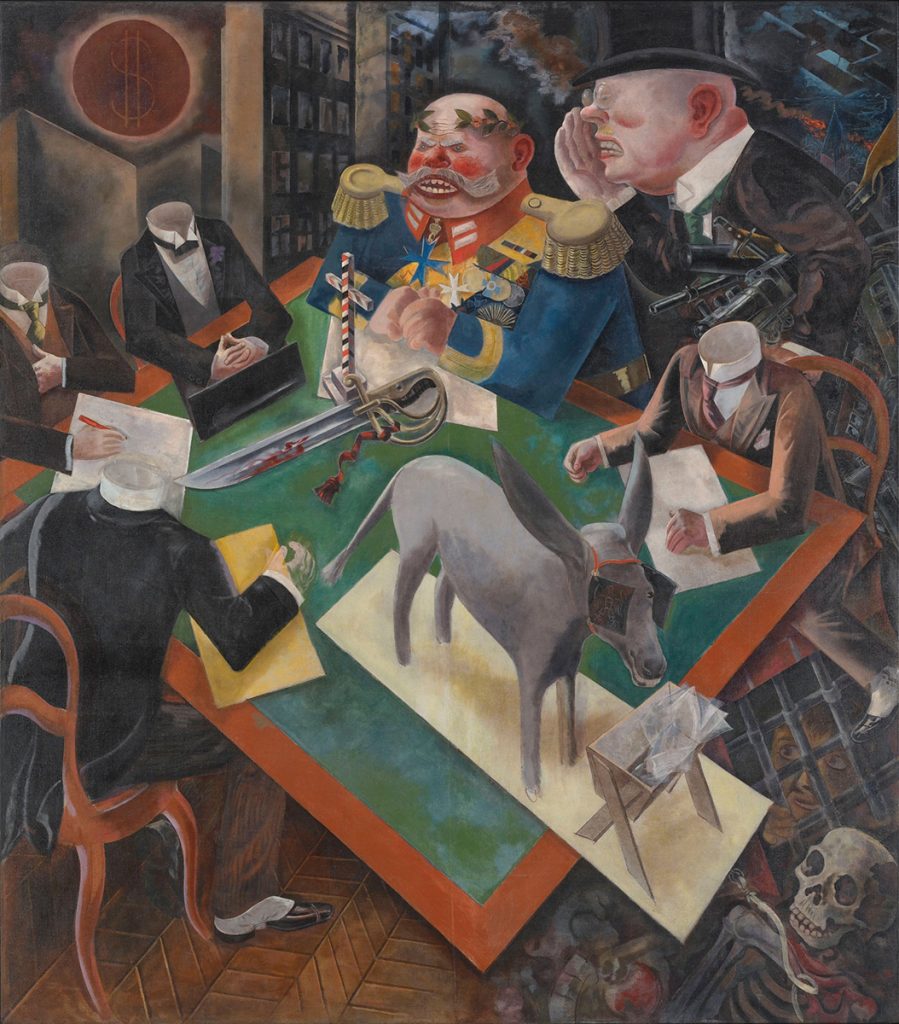 George Grosz's Eclipse of the Sun (1926), one of the Museum's most significant works of art, will be on view through May 29 before it is loaned for an important exhibition at the prestigious Staatsgalerie Museum in Stuttgart, Germany. It will return to the Heckscher galleries in 2023.
The painting will be featured in the exhibition Glitzer und Gift der Zwanzigerjahre. George Grosz in Berlin (translated as Twenties Glitter and Poison: George Grosz in Berlin). The exhibition examines how the artist's style developed in his native Berlin during the 1920s. The Staatsgalerie Museum notes that Grosz shaped a particular view of life and suffering in Berlin during the Roaring Twenties: "In his works, he ruthlessly stages the moral decay of German society. Grosz was even tried several times on charges of 'attacking public morals.' His way of depicting reality is characterized by abstraction and exaggeration."  The exhibition will be on view from November 18, 2022 to February 26, 2023.
In the 1920s, Grosz was a leader of the politically outspoken Berlin Dada movement, which criticized authority through art. He fled to the United States in 1933 in advance of World War II. Grosz lived and worked in Huntington from 1947 until shortly before his death in 1959.
Learn more about George Grosz and Eclipse of the Sun. Watch Curator Karli Wurzelbacher's video about the painting.
Book Your Visit