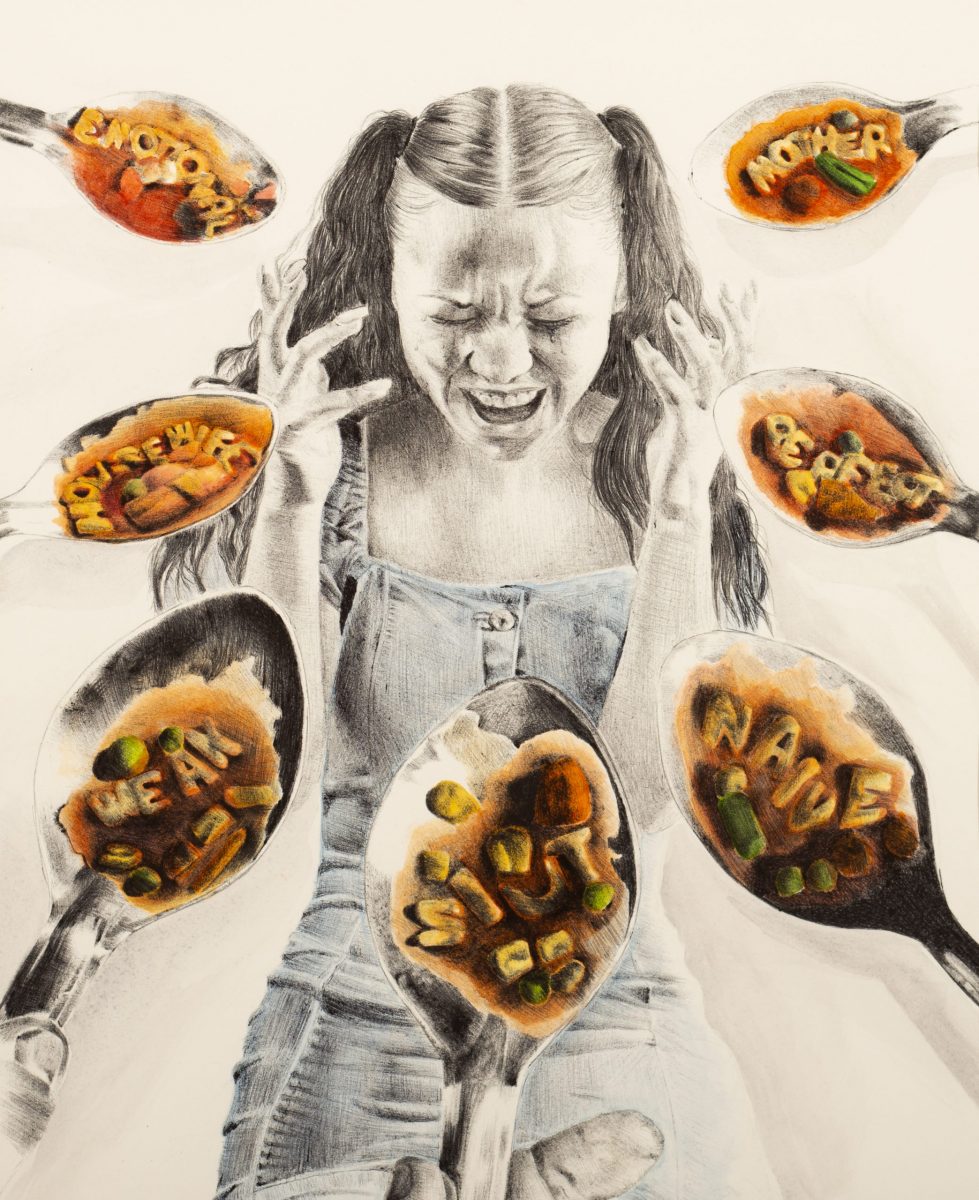 More than 9,000 virtual visitors from across the globe voted for their favorite Long Island's Best artwork.  The record-breaking number of votes –  from Europe and across the Americas  —  named artwork from Micarlys Ramirez, Brentwood HS; and Alana Moy, Valley Stream Central HS  as their Virtual Visitors Choice Award winners.
Watch the Award Ceremony on Instagram Live on Thursday, May 21 at 7 pm @heckschermuseum. Meet the winners, see behind-the-scenes photos, and learn more about the prizes they will receive!
Alana Moy was inspired by works by Gabriela Gonzalez Dellosso and Mort Künstler.  "The drawing presents a man feeding me alphabet soup that spells out the archetypes that have been used against women to limit them through time. I am distressed, angry, and ready to break free of the limitations placed upon me," she said.
Micarlys Ramirez was immediately reminded of her younger sister when she saw Fairfield Porter's Elizabeth in a Red Chair.  "Elizabeth's facial expression appears almost somber, her gaze expressionless as she sits on her chair. I was intrigued by the idea of exploring human emotion. To emphasize the mood of my painting,   used darker tones to reflect the seriousness of my sister's expression," said Micarlys.
Thanks to all who voted!