Long Island Biennial jurors designated six artists as Award of Merit winners. Here, the artists share their reasons to love living and working on Long Island, and how the region has been a part of their artistic evolution.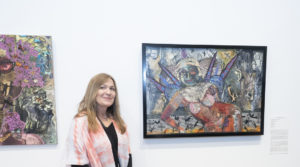 Darlene Blaurock, Wantagh, on inspiration: I love the dichotomy of Long Island. We have many glamorous and fashionable places that at the same time are very laid back and down-home. This is similar to my multiple layers approach to my art. The artists community on Long Island is about creative collaboration instead of a competition vibe with fellow artists.
Kasmira Mohanty, Farmingville, on evolving as an artist: I took a winter intersession class in photography out of curiosity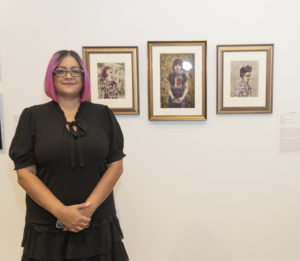 and that led me to transition into the visual arts. The grungier, grainier, and messier the images, the happier I was. Photography led to Photoshop, Photoshop led to Illustrator and beyond. I've spent the last three decades straddling, amalgamating, and pushing the boundaries between my traditional art education and my self-taught digital methods of making art.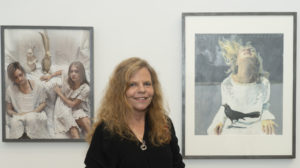 Margaret Minardi, Northport, on opportunity: I spent my younger years in Trinidad. In the 60's the art there was primitive but full of creativity. My years in high school on Long Island prepared me for life and led me to a joyful 30-year career as an art educator. On Long Island there is every kind of museum, gallery, art league and workshop. These places run the gamut of style, subject matter, philosophy, and skill level. If you want to be involved in art and to be around artists, Long Island is a place of opportunity.
Neil Leinwohl, Rockville Centre, on life changing decisions: I won a full scholarship to the School of Visual Arts, but most of my friends were serving in Vietnam.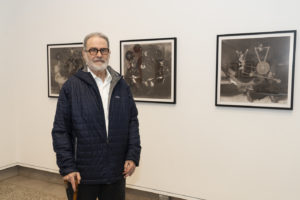 So I did something that changed me forever. I enlisted in the Army in November of 1966 to be a photographer. I spent a year in Vietnam photographing operations in a heavily forested area between Saigon and Cambodia. It was like the people living next door, across the street, and in your basement are trying to kill you… Some of my art reflects this period of my life, how could it not?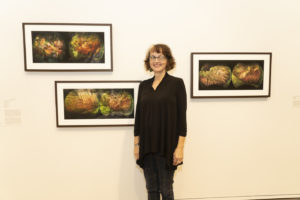 Patricia Maurides, Sag Harbor, on art and nature: Living on Long Island allows me access to the natural world. My professional background is rooted in the biological sciences (with many years behind a microscope) and the fine arts (behind and in front of a camera). Exploring the natural environment is essential to my creative process. Living here is a rare opportunity to inhabit both worlds while creating new work.
Alisa Shea, Northport, on pushing limits: I work exclusively in watercolor photorealism. I take a medium known for its
softness and unpredictability and push it to its limits of saturation and control. My still life paintings are a celebration of the intricacies of the familiar and the beauty generated by the patina of time. Although I gravitate toward vintage subjects, my work is informed by my current life experiences and surroundings. Recently, I have become particularly interested in producing work that speaks to the issues of women's rights and gender inequality.