The 2023 Celebrate Achievement Benefit will be held on October 14, from noon to 4:00 pm, at the spectacular Water's Edge in Centerport, situated on the scenic shoreline of Mill Pond. Three remarkable honorees, who exemplify the heart of The Heckscher Museum of Art's mission will be honored: Robert G. Carter, Susan Van Scoy, Ph.D., and Andrea Wozny. Each in their own unique way exemplify the Museum's dedication to the work of both legacy and contemporary artists, its pursuit of original scholarship that explores new pathways in American art, and its commitment to inspiring current and future generations.
The event's theme is inspired by the upcoming Museum exhibition, Salt Life: Arthur Dove and Helen Torr. The Benefit Co-Chairs are excited to highlight the work of these two notable artists, who lived and painted for many years on the North Shore of Long Island, initially living on their sailboat and later in a small waterside cottage in Centerport. The Dove/Torr Cottage and studio is visible from the Water's Edge terrace.
A special highlight of the festivities this year will be a silent auction. Guests at the Benefit will have the opportunity to bring home outstanding works of art by Long Island Biennial and Long Island's Best exhibiting artists.
Five Long Island Biennial artists have generously donated their spectacular artwork for the auction: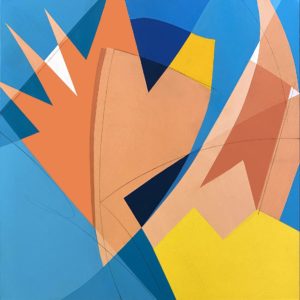 Extraction by Edward Acosta, 2022 LI Biennial exhibiting artist
Acrylic and charcoal on canvas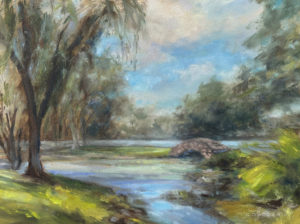 Cobblestone Bridge at Heckscher Park by Christine D'Addario, 2020 LI Biennial exhibiting artist
Oil on canvas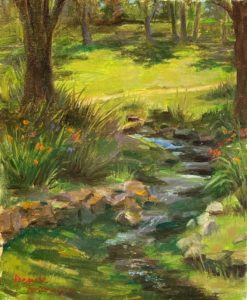 Stream at Heckscher Park by Denise Franzino, 2022 LI Biennial exhibiting artist
Oil on canvas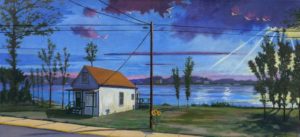 Dove-Torr Cottage, Centerport, L.I. by Thomas Germano, 2020 LI Biennial exhibiting artist
Oil on canvas
Commotion by Lauren Skelly Bailey, 2022 LI Biennial exhibiting artist
Glazed stoneware, with underglaze & pigment
Five works by student artists from the 2023 Long Island's Best: Young Artists at The Heckscher Museum exhibition have been selected for auction: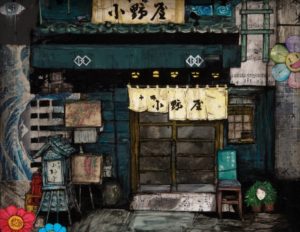 Something Old in Tokyo by Dyana Augustin, Huntington High School
Mixed media (acrylic, colored pencil, ink, paper collage in resin)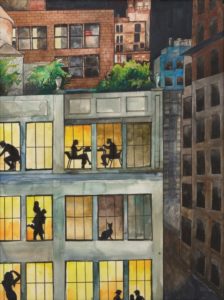 For the Public by Claire Baek, W.T. Clarke High School
Watercolor, acrylic and pen on paper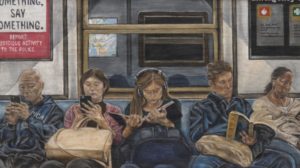 In Our Own World by Ellie Johnson, Northport High School
Oil on linen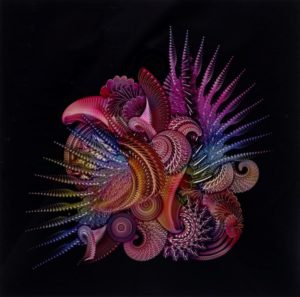 Atomic Oil Slick by Sophia Tine, Huntington High School
Digital art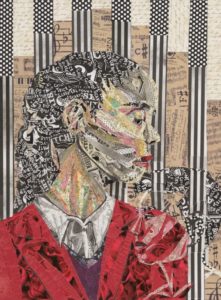 You, Me, We? by Alexandra Zlotnikov, Kings Park High School/Huntington Fine Arts
Collage
Sponsorships and Tickets for the Benefit are now available! Join us at the Benefit to bid on these amazing artworks and to support the Museum's educational programs and exhibitions.