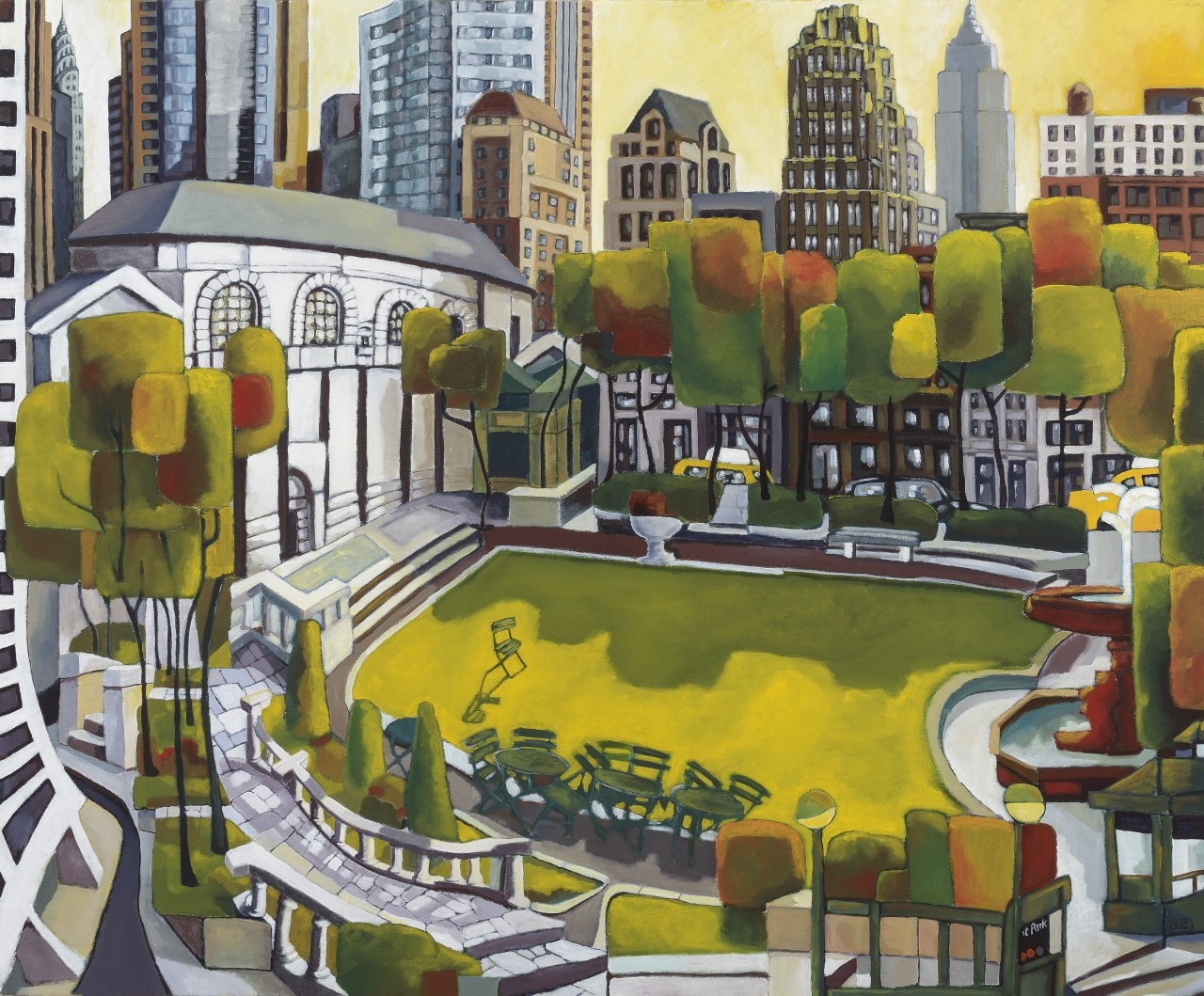 The Heckscher Museum has announced the line up of 2021 Emerging Artists! The Emerging Artists Series celebrates contemporary artists through virtual "takeovers" of  the Museum's Instagram account @heckschermuseum.   The 22 talented artists — selected from among applicants across Long Island — represent a variety of styles and genres. Congratulations to all the artists!
Beginning in February, two artists will be featured each month.  The takeover gives artists a platform to show their work, share stories, explain their process, answer questions, and  much more!
First up: Roz Dimon (February 10) and Gabriel Cruz (February 24).  Dimon has long been painting with a digital brush. Digitally coded and created, a DIMONscape invites all to interact and experience its multiple layers and story.  Cruz is fueled and inspired by the life of the city around him, and  his paintings take on a dreamlike quality, with colors, shapes and perspective filtered through memory and experience.
2021 Emerging Artists
Anu Annam
Darlene Blaurock
Charis J. Carmichael Braun
Leeanna Chipana
Gabriel Cruz
Roz Dimon
Samantha Dominik
Nimisha Doongarwal
Beth Giacummo
Clara Gross
Heather Heckel
Sylvia Hommert
Lori Horowitz
Julia Lang-Shapiro
Crisoula Lazaridis
Danielle Livoti
Andrea Manning
Emily Martin
Nina Miller
Alan Richards
Krista Svalbonas
Kiki Jia Qi Zhen