VIEW MORE EXHIBITIONS
Across Time & Place: Treasures from the Permanent Collection
April 27, 2013 - August 11, 2013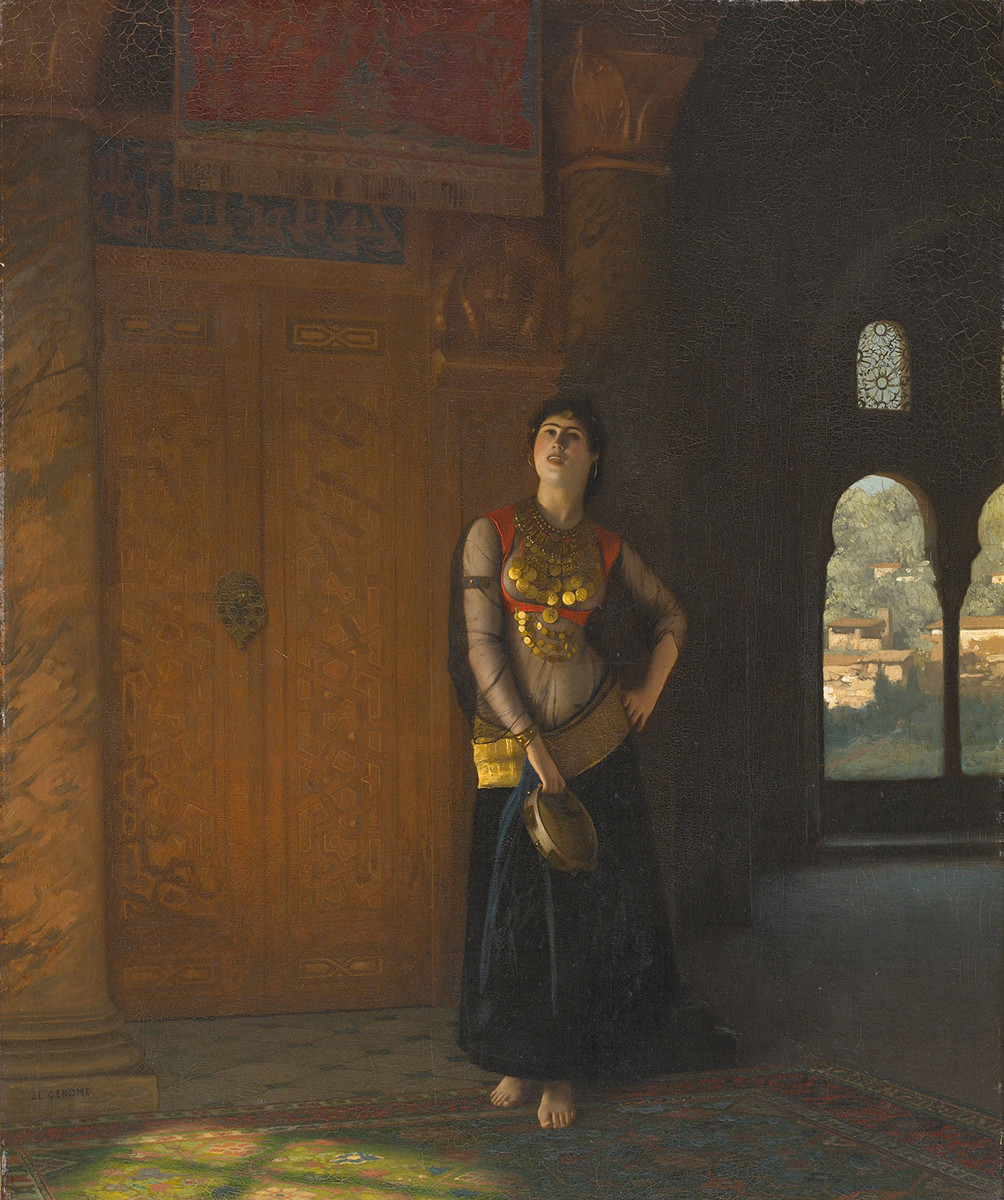 Jean Leon Gerome
La Chanteuse, c. 1880
August Heckscher Collection. Adopted in 2012 by Mr. and Mrs. Frederick Lipfert
through the Adopt a Work Program.
LEARN MORE
This rotating exhibition of highlights from the Permanent Collection features a broad range of works by European and American artists of the 19th and 20th centuries. Of special interest is a selection that focuses on various modes of transportation, coinciding with the Museum's Car Culture exhibition, and photographs by Joe Constantino, a Long Island photographer who explores traditional subjects using experimental techniques such as infrared photography and solarization. Also on view is an elegant portrait of the Museum's founder with select European paintings from his collection that reveal 19th-century interest in exotic subject matter, as well as the Museum's most renowned painting, Eclipse of the Sun, a scathing indictment of Weimar Germany by the German émigré artist George Grosz, who lived in Huntington during the 1950's.