VIEW MORE EXHIBITIONS
Celebrating 20 Years: Long Island's Best Alumni Exhibition
April 9, 2016 - May 8, 2016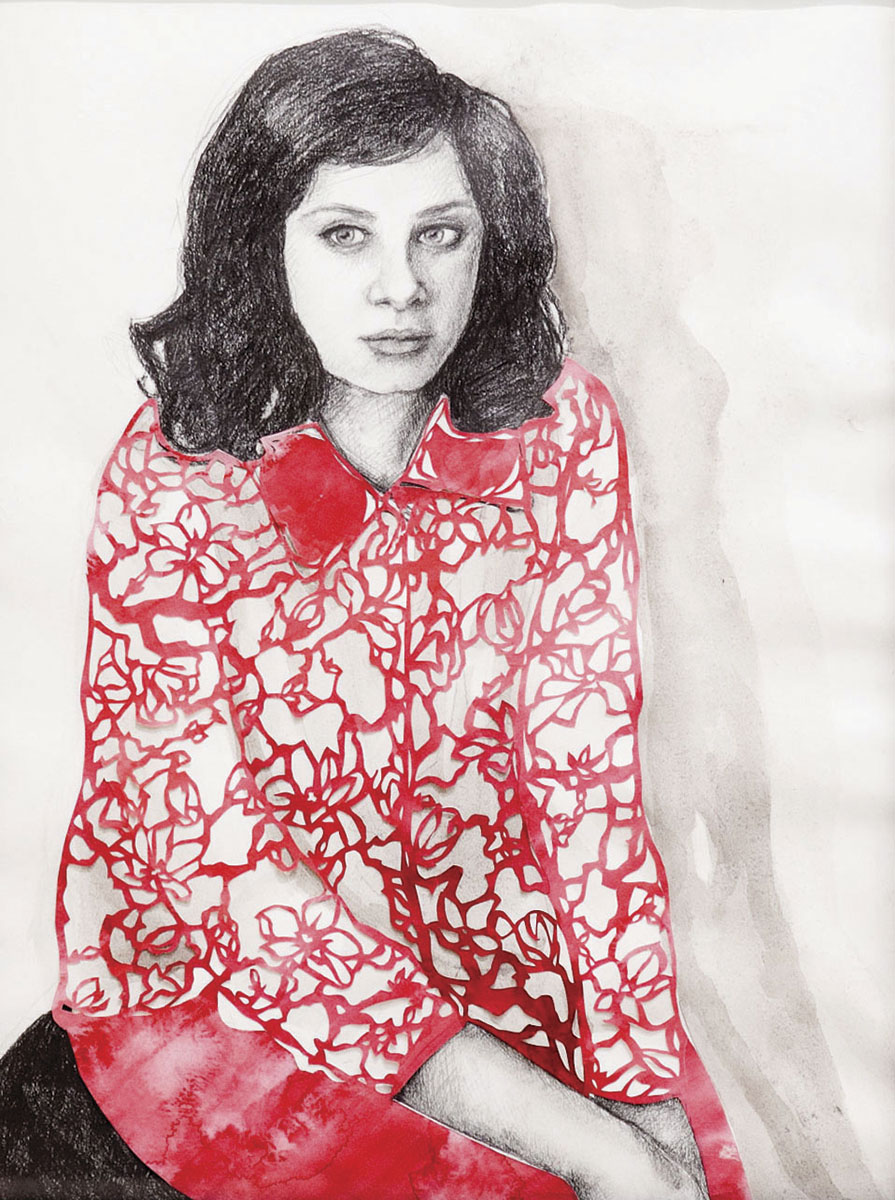 Julianna Barca
Self-portrait
Mixed media
Huntington High School, Grade 11
Art Teacher: Kristin Singer
"Over a decade later, I still consider exhibiting in Long Island's Best significant milestone in my artistic career.It was an experience that gave me the confidence and passion to seriously pursue a career in the arts."      – Casey Gallagher, exhibiting artist 2003
Over the past 20 years, Long Island's Best has touched the lives of more than 1,500 high school students like Casey. Over 4,500 students have entered this prestigious juried exhibition since its inception in 1997. Long Island's Best has proven to be a crowd favorite, with an overall attendance of more than 43,000 visitors. To celebrate the exhibition's 20th anniversary, visitors are invited to step back in time to view alumni artwork spanning the history of this annual arts-in-education initiative. Take advantage of this rare opportunity to enjoy extraordinary work by Long Island high school students-both past and present.
Finding Inspiration Gallery (On view through May 15)
Inspiration has always been at the heart of Long Island's Best. In this gallery, each student alumni artwork is displayed alongside the Permanent Collection work that served as its inspiration. There is, of course, no one way to be inspired. One of the most fascinating aspects of Long Island's Best is seeing how differently students may interpret the same work of art. The two works of art inspired by George Grosz's Eclipse of the Sun seen here illustrate this diversity in a very powerful way.
Twenty Years in the Making Gallery (On view through May 8)
When Long Island's Best began in 1997, 16 high schools submitted artwork for jurying. Today, this number has more than tripled, with approximately 50 schools participating each year. Twenty Years in the Making traces the history of Long Island's Best with artwork as well as invitations and press coverage dating back to the earliest years.
Generous support for Long Island's Best is provided by Neiman Marcus, Presenting Sponsor; and by TD Charitable Foundation, Patron Sponsor.
Additional funding from Inna Gellerman, DDS, Gellerman Orthodontics; The Claire Friedlander Family Foundation; The Laura B. Vogler Foundation; and RBC Wealth Management.