VIEW MORE EXHIBITIONS
Connie Fox: The Sammy's Beach Series
January 16, 2021 - April 11, 2021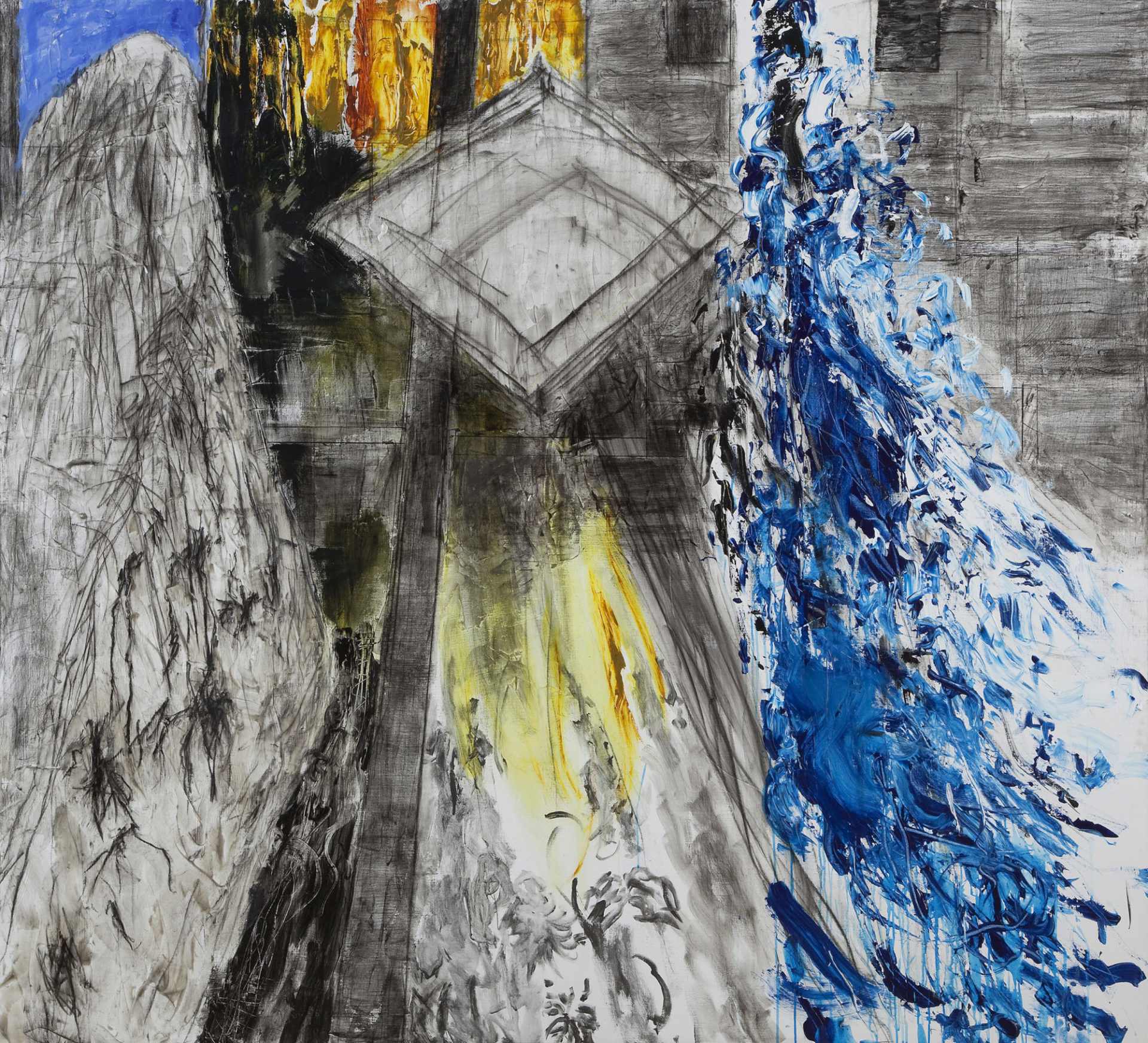 Sammy's Beach I, 2007
Acrylic on canvas
80 x 88 in.
Collection of Connie Fox
Connie Fox: The Sammy's Beach Series is the first comprehensive presentation of this body of work to take place on Long Island. The exhibition brings together a dozen abstract paintings and a group of related drawings in charcoal, ink, and acrylic on paper that Fox created in response to Sammy's Beach in Northwest Harbor, East Hampton. Fox began visiting the tidal bay beach, located between Gardiner's Bay and Three Mile Harbor, soon after moving to Long Island in the late 1970s. Over the next thirty years she frequented the beach to walk, sit, and swim. Created between 2007 and 2014, the series is a remarkable recent achievement by an artist whose work spans seven decades. Connie Fox: The Sammy's Beach Series explores the relation of Fox's abstractions to her experiences of the beach, and considers the shifting vocabulary of shapes, lines, colors, and textures that unites the varied series.
Connie Fox was born in Fowler, Colorado in 1925. In 1954, she graduated from the University of New Mexico in Albuquerque, where she studied with painter Elaine de Kooning. She relocated to Long Island, where she continues to live and work, at the suggestion of De Kooning and artist Robert Dash. Fox's work is included in many museum collections, including the Albright-Knox Art Gallery, Buffalo, NY; the Brooklyn Museum, NY; and the Santa Barbara Museum of Art, CA. She received an award from the American Academy of Arts and Letters in 2013.
BIRDSONG UNDER THE WISDOM TREE by Megan Chaskey, Connie Fox's Daughter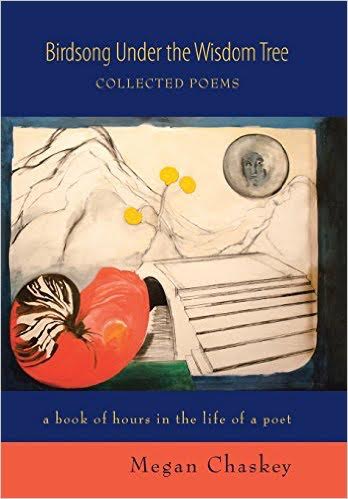 Megan Chaskey interweaves poems and stories from her life as a poet/teacher/musician, including her childhood growing up in an artistic family through marriage and motherhood in this book of hours in the life of a poet. The cover features a painting by her mother, Connie Fox, titled Steps, Shell, Moonface, 1964.
This is a love story: of Megan's love of the magical and mystical in words, of meeting her husband poet/organic farmer Scott Chaskey through poetry while in England, and of her deep intimacy with both the inner landscape of imagination and the eloquent worlds of nature and art growing up with her painter mother, Connie Fox and stepfather, sculptor William King.
Signed by Connie Fox & Author: $50
Hardcover: $39.95
Paperback: $21.99
Use discount code FOX for a 30% discount!
40% of the proceeds from the sale of this book will be donated to the Heckscher Museum.
RELATED VIDEOS
Connie Fox in her Studio, 2014
From her studio in East Hampton, artist Connie Fox discusses her experience of Sammy's Beach and how it inspired this abstract series.
Video by Charlotte Star Room   |   www.charlottestarroom.com
Connie Fox Studio Tour, 2021
Enjoy an exclusive afternoon virtual visit to artist Connie Fox's beautiful sunlit studio in East Hampton, NY via Zoom – no car needed! View artwork that she has created over the last 4 decades and learn what has inspired her over the years and keeps her creating today! Get a behind-the scenes view of her work and materials.
This is a recording of a virtual event, held via Zoom on Saturday, March 6, 2021, in coordination with the exhibition.