VIEW MORE EXHIBITIONS
Couples: The Art of Attraction
January 16, 2010 - April 15, 2010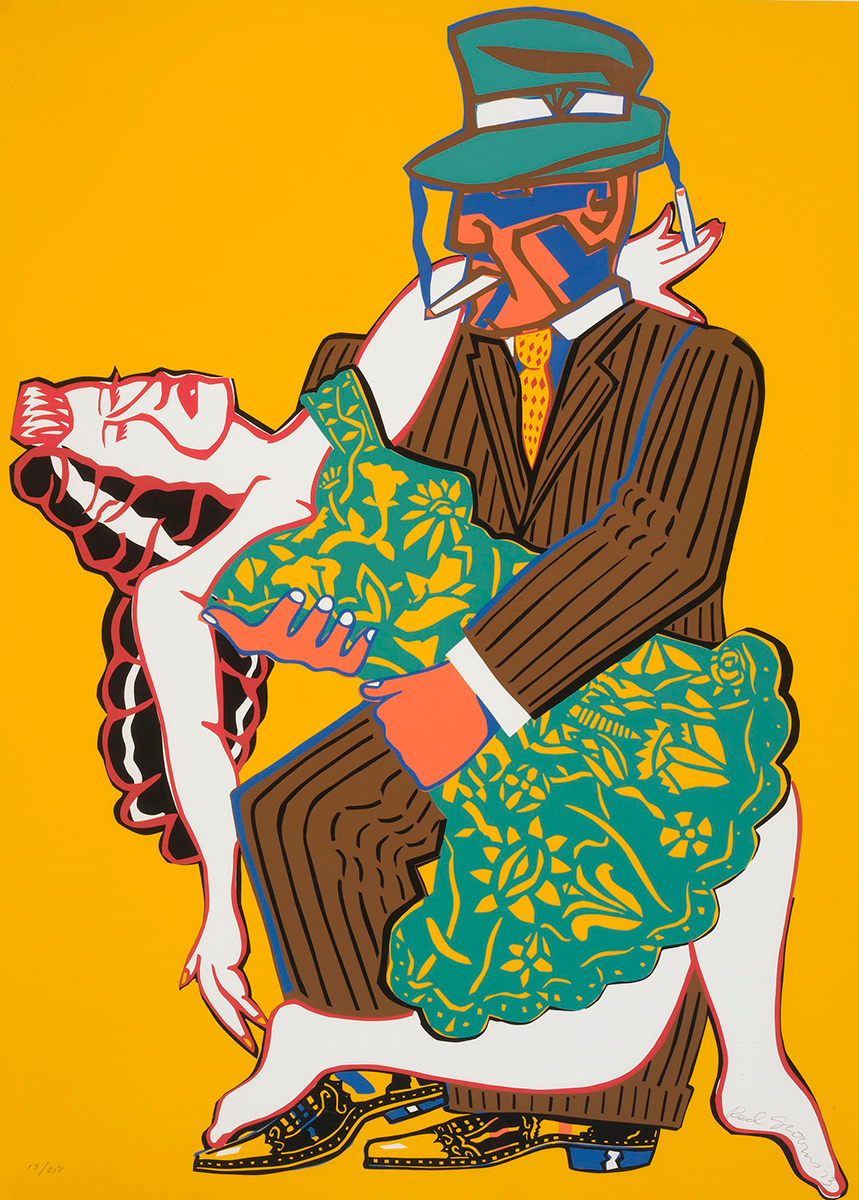 Red Grooms, Mango Mango, 1973, Color silkscreen on Arches Cover paper. Gift of Argosy Partners and Bond Street Partners.
LEARN MORE
In this exhibition of works from the Permanent Collection, the viewer is encouraged to reflect on a sentiment that defines our humanity without respect to time or culture: attraction. Throughout history, art has provided a means to communicate elusive aspects of attraction, whether expressed realistically or abstractly, in painting, on paper, or through the lens of a camera.
In this selection, each work focuses on an emotion encompassed within the evolution of a relationship. The stories they suggest range from enduring affection, as depicted in Toyokuni's Hisamatsu and Osome to the euphoria of unity, as seen in Richard Lindner's Portrait No. 1, to the turmoil of breaking-up, as portrayed in Harry Kramer's Breaking Up Is Hard To Do.