VIEW MORE EXHIBITIONS
Earth Matters
July 30, 2011 - October 23, 2011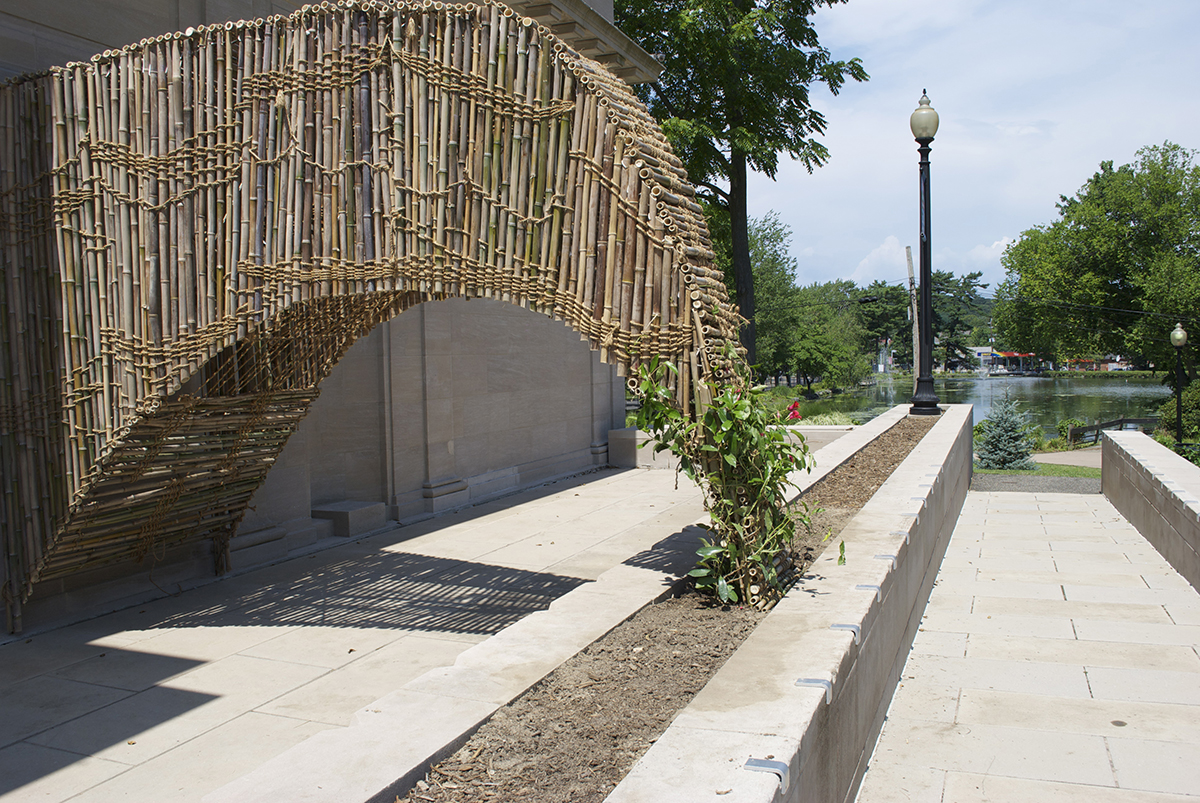 Thea Lanzisero, Tend, 2011 [Outdoor detail], Bamboo, jute rope, steel armature installation.
On Long Island, as elsewhere, the preservation of the environment is a significant community, political, and ideological issue as human intervention continues to damage Long Island's fragile ecology. Artists have responded in a variety of ways that focus attention on the processes, rhythms, and beauty of the natural world and our relationship to it. This exhibition features the work of selected Long Island artists who explore our experience of the environment in installations created from natural and recycled man-made materials. Suffolk County artists Thea Lanzisero, Seung Lee, Winn Rea, and Barbara Roux are included, as well as Tamiko Kawata, a New York-based artist who works on Long Island's East End.
This exhibition is funded in part by Suffolk County under the auspices of the Office of Cultural Affairs.