VIEW MORE EXHIBITIONS
Global Asias: Contemporary Asian and Asian American Art from the Collections of Jordan D. Schnitzer and His Family Foundation
June 4, 2022 – September 18, 2022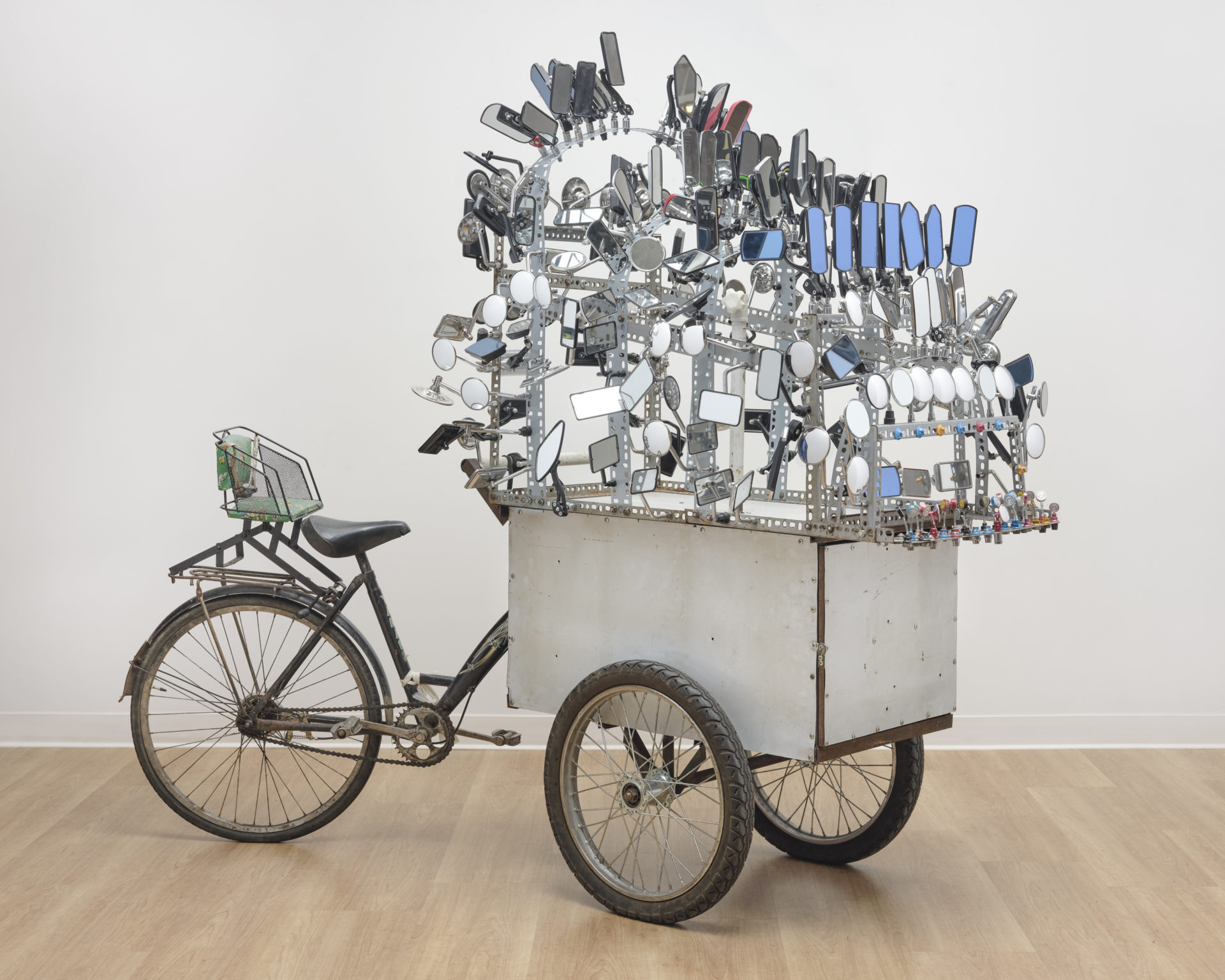 Dinh Q. Lê
I am Large, I Contain Multitudes, 2009
Bicycle, steel, mirrors
Collection of the Jordan Schnitzer Family Foundation
Courtesy of Dinh Q. Lê and P·P·O·W, New York
Global Asias: Contemporary Asian and Asian American Art highlights the work of fifteen artists of Asian heritage who draw on a rich array of motifs, techniques, and cultural motivations to construct diverse "Asias" in a modern global context.
Organized by the Palmer Museum of Art in conjunction with the Jordan Schnitzer Family Foundation, the exhibition is divided into three thematic sections. "Exuberant Forms" features work that has the potential to reshape conventional views of abstract art—its composition, palette, materiality, and cultural implications—expanding and complicating the canonical narrative of abstraction. "Moving Stories" brings together powerful prints and mixed-media works that reflect on the experiences of migration, both within Asia and beyond. "Asias Reinvented" highlights two- and three-dimensional works that transform styles and techniques of traditional Asian arts in alignment with the vibes of the contemporary and the cosmopolitan.
Combined, the works in Global Asias suggest the plurality and fluidity of "Asia" as cultural construct and creative practice. The exhibition is guest curated by Chang Tan, Assistant Professor of Art History and Asian Studies at Penn State.
Support for this exhibition and related education and outreach programs has been made possible by a grant from the Jordan Schnitzer Family Foundation.

Featured Artists
Kwang Young Chun
Jacob Hashimoto
Manabu Ikeda
Jun Kaneko
Dinh Q. Lê
Hung Liu
Mariko Mori
Hiroki Morinoue
Takashi Murakami
Roger Shimomura
Do Ho Suh
Akio Takamori
Barbara Takenaga
Rirkrit Tiravanija
Patti Warashina