VIEW MORE EXHIBITIONS
James Rosenquist: Tripartite Prints
August 15, 2015 - November 22, 2015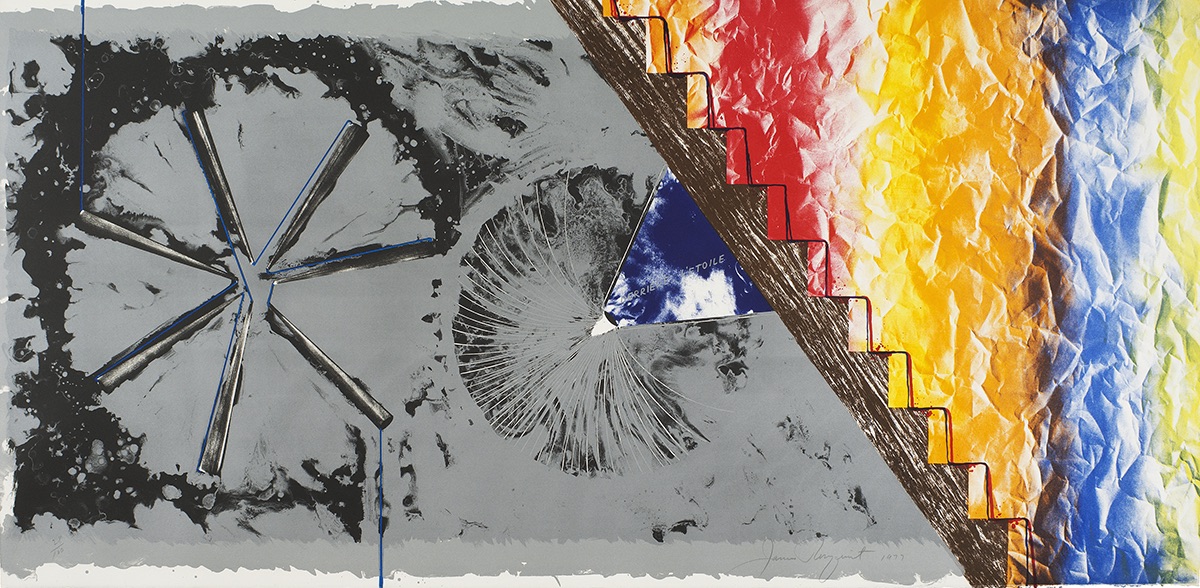 James Rosenquist, Derriere L'Etoile, 1977, Lithograph on paper. Gift of Susan and Jay Zises.
LEARN MORE
In the 1970s, Pop Art pioneer James Rosenquist created a series of large lithographs that are characterized by their horizontal, tripartite compositions. Constructed of fragmented and juxtaposed images depicting various brightly colored icons, including tire tracks, stairs, nails, stars, orbits, and the American flag, these prints reference many of Rosenquist's persistent themes: communication, space exploration, his 1971 car crash. Encoded with complex messages about our culture, science and technology, and the artist's social and political concerns, this exhibition features the six tripartite prints in the Museum's collection, seen together for the first time.
James Rosenquist: Tripartite Prints is sponsored in part by Suffolk County.