VIEW MORE EXHIBITIONS
Long Island's Best: Young Artists at the Heckscher Museum 1999
April 24, 1999 - May 9, 1999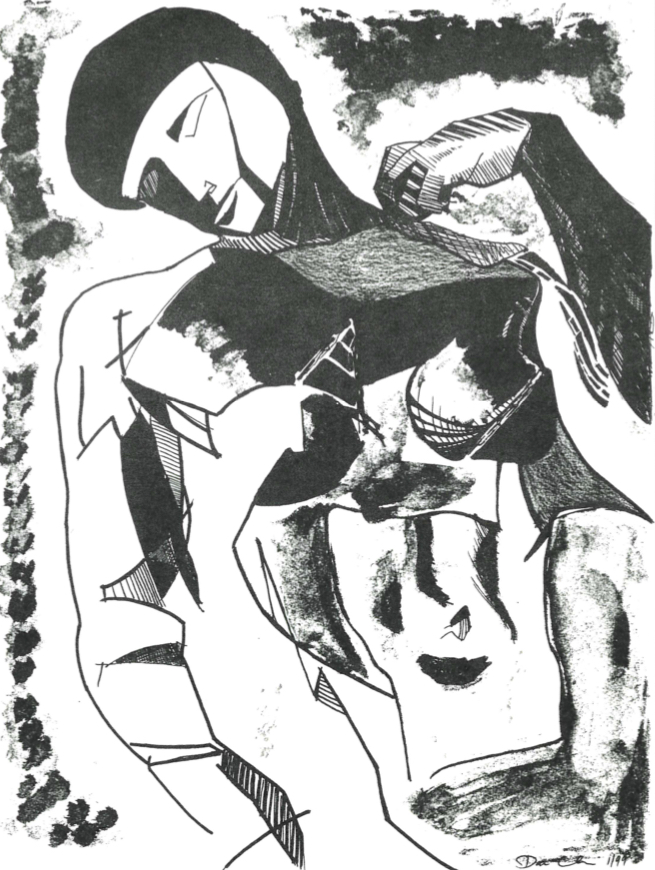 Dan Choi
Herricks High School
The Heckscher Museum of Art has always sought to enrich the lives of students through the works of art we exhibit. Our active School Discovery Program sees visits from more than 5,500 students from schools throughout Long Island each year. But how could we further encourage the use of the museum as a rich resource in a student's life? Our Arts-In-Education initiative, Long Island's Best: Young Artists at the Heckscher has proven to be one of the exciting programs that fulfills this goal. Ninth through twelfth grade high school art students were encouraged to participate in our program. Schools were offered the option of attending one of our School Discovery Programs, sending students to the museum on their own time, or both. Visiting students were then asked to create their own original artworks that were inspired by a work of art viewed at the Heckscher.
We asked the students to write twenty-five to fifty word statements connecting their works with their sources of inspiration. Our Chief Curator, then selected the works for the exhibition. More than 180 entries were submitted with the final selection of 78 works representing twenty-seven high schools from 26 school districts across Long Island. The works were inspired by exhibits from our permanent collection including: Americans in Paris: Studies and Sojourns Abroad; Tools of the Trade: The Paints and Papers of Arthur Dove and Helen Torr; An Artful Life: Selections from the Esphyr Slobodkina Research and Study Center and Esphyr Slobodkina: Before Abstraction. Students also drew inspiration from special exhibitions that appeared at the Heckscher between September 1998 and February 1999 including: Morgan Russell: The Origins of a Modern Masterpiece; 52 Weeks: An Installation by Roy Nicholson; Modern American Realism: The Sara Roby Foundation Collection from the National Museum of American Art and Shaping a Generation: The Art and Artists of Betty Parsons. In addition, students who reside in the Congressional District of US Representative Rick Lazio were eligible to have their works juried for inclusion in An Artistic Discovery: The Congressional Art Competition. The winner will have their work exhibited at the Capitol Building in Washington, DC in May 1999.
Exhibiting Artists
The 1999 Long Island's Best exhibition featured works of art by 78 students from 27 schools across Long Island.