VIEW MORE EXHIBITIONS
Long Island's Best: Young Artists at the Heckscher Museum 2001
April 24, 2001 - May 6, 2001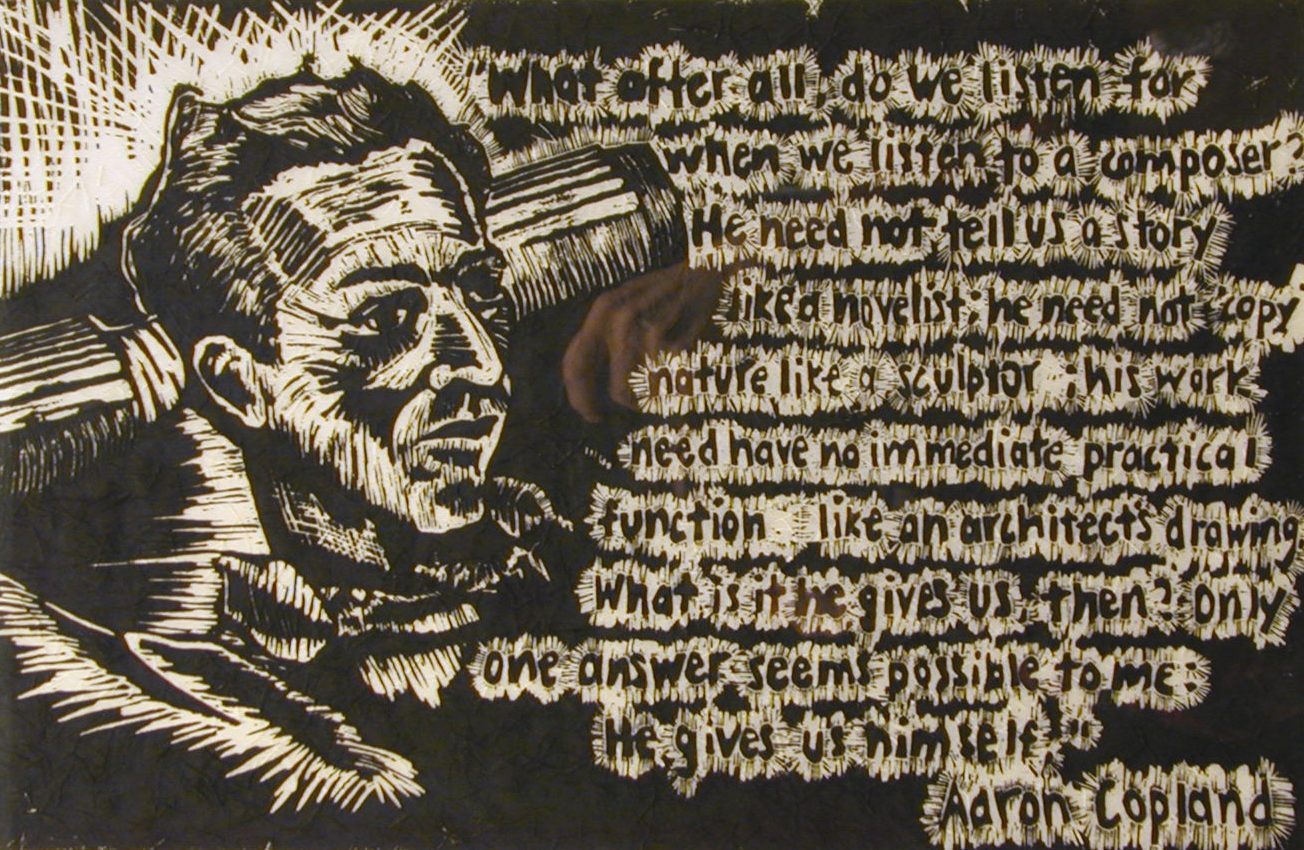 Jason Chiusano
Aaron Copland
Print
Hicksville High School
Art Teacher: Beth Atkinson
The Heckscher Museum of Art is dedicated to enriching the lives of students through dynamic connections between works of art and valuable hands-on learning experiences. Our active School Discovery Program engages 6,000 students from schools throughout Long Island each year. To further encourage the use of the museum as a rich resource in a high school student's life we developed our Arts-in-Education initiative, Long Island's Best: Young Artists at the Heckscher. This program culminates in a two-week long exhibition of works by outstanding high school art students from throughout Long Island.
Students visited the Heckscher from September 2000 to February 2001 and created works inspired by what they viewed in the Museum. Almost 200 works of art were submitted, and 75 works were juried by the Curator of Photography, Janie Welker, to appear in this wonderful exhibition.
Exhibitions on view that inspired students to create their artwork include: Aaron Copland's America, Hans Namuth: Portraits, and Jane Wilson: Land, Sea, Sky.