VIEW MORE EXHIBITIONS
Long Island's Best: Young Artists at the Heckscher Museum 2009
April 11, 2009 - April 26, 2009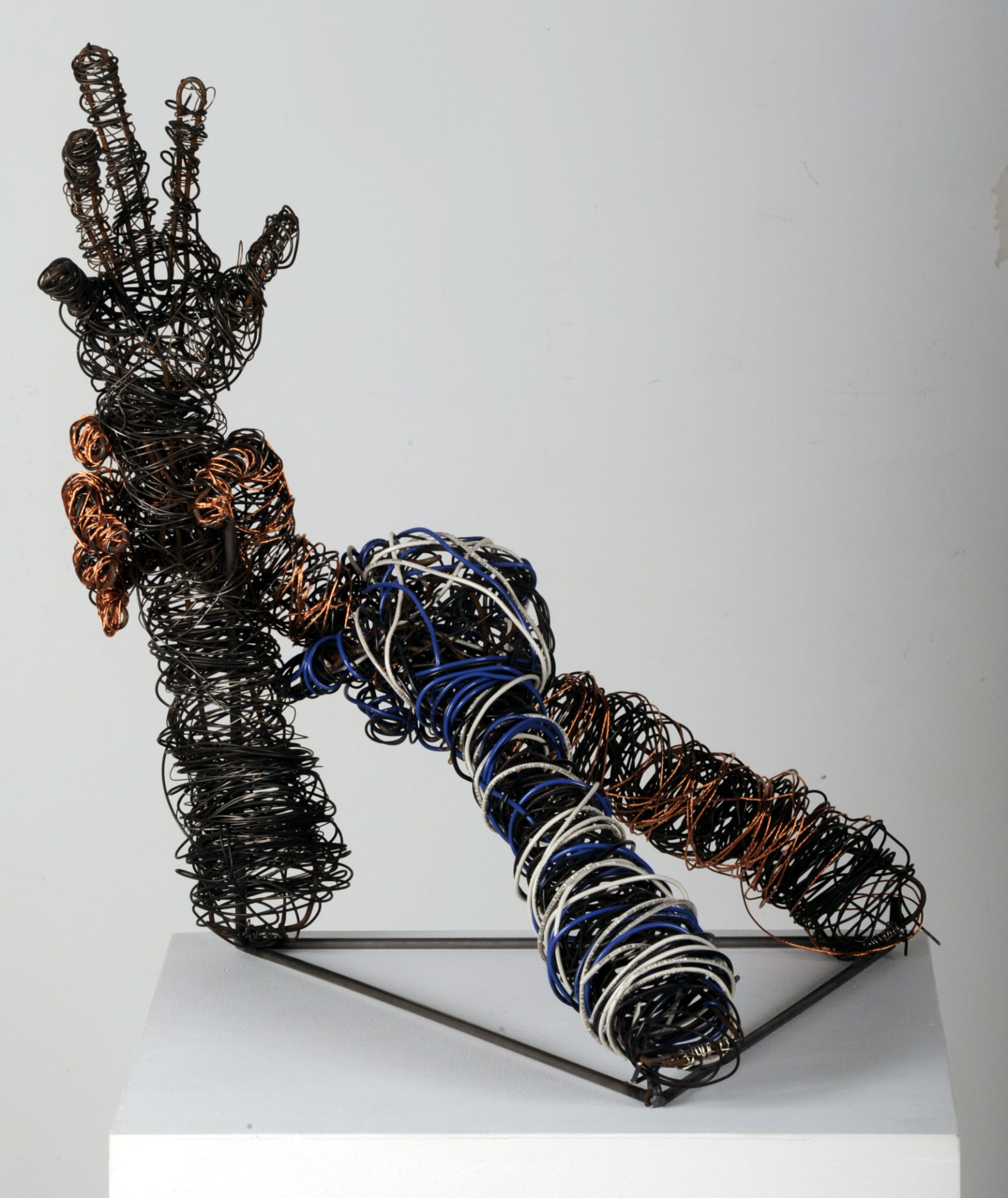 Lukas Bentel
Hand to Hand
Wire
Chaminade High School, Grade 11
Art Teacher: Michael Cummo
*Achievement Award in Sculpture*
This two-week exhibition of works by outstanding high school art students from Nassau and Suffolk counties is the culmination of an exciting annual Arts-in-Education Initiative developed to encourage the use of the Museum as a cultural resource in high school students' lives. The Heckscher Museum of Art is dedicated to enriching the lives of students by making dynamic connections between works of art and valuable hands-on learning experiences. Our insightful School Discovery Program engages over 7,000 students from schools throughout Long Island each school year.
The Museum invites ninth through twelfth grade art students from public, private and parochial schools, to participate in Long Island's Best annually. Students in this year's exhibition visited the Museum for a School Discovery Program, during which they learned about the current exhibitions and how to use a professional work of art as inspiration for their own original artwork. Back in the classroom, students created original responses to these "Inspiration Artworks" in the media of their choice. Object labels provide an artist statement written by the student explaining his or her thought process and artistic journey from conception to completion as well as an image of the professional work of art selected.
This year, 42 high schools participated in Long Island's Best, including 19 schools from Suffolk County and 23 schools from Nassau County. There were more than 213 student entries received with 77 selected for display in this year's exhibition. Congratulations to all of the participants in this year's Long Island's Best: Young Artists at the Heckscher for their commitment, dedication, creativity and talent!
Exhibition Program
42 high schools participated in Long Island's Best: Young Artists at The Heckscher 2009, with 77 works of art selected for exhibition. See program below for a complete list of exhibiting artists, participating schools, and more.
Opening Reception Photos