VIEW MORE EXHIBITIONS
Long Island's Best: Young Artists at The Heckscher Museum 2013
March 31, 2013 - April 21, 2013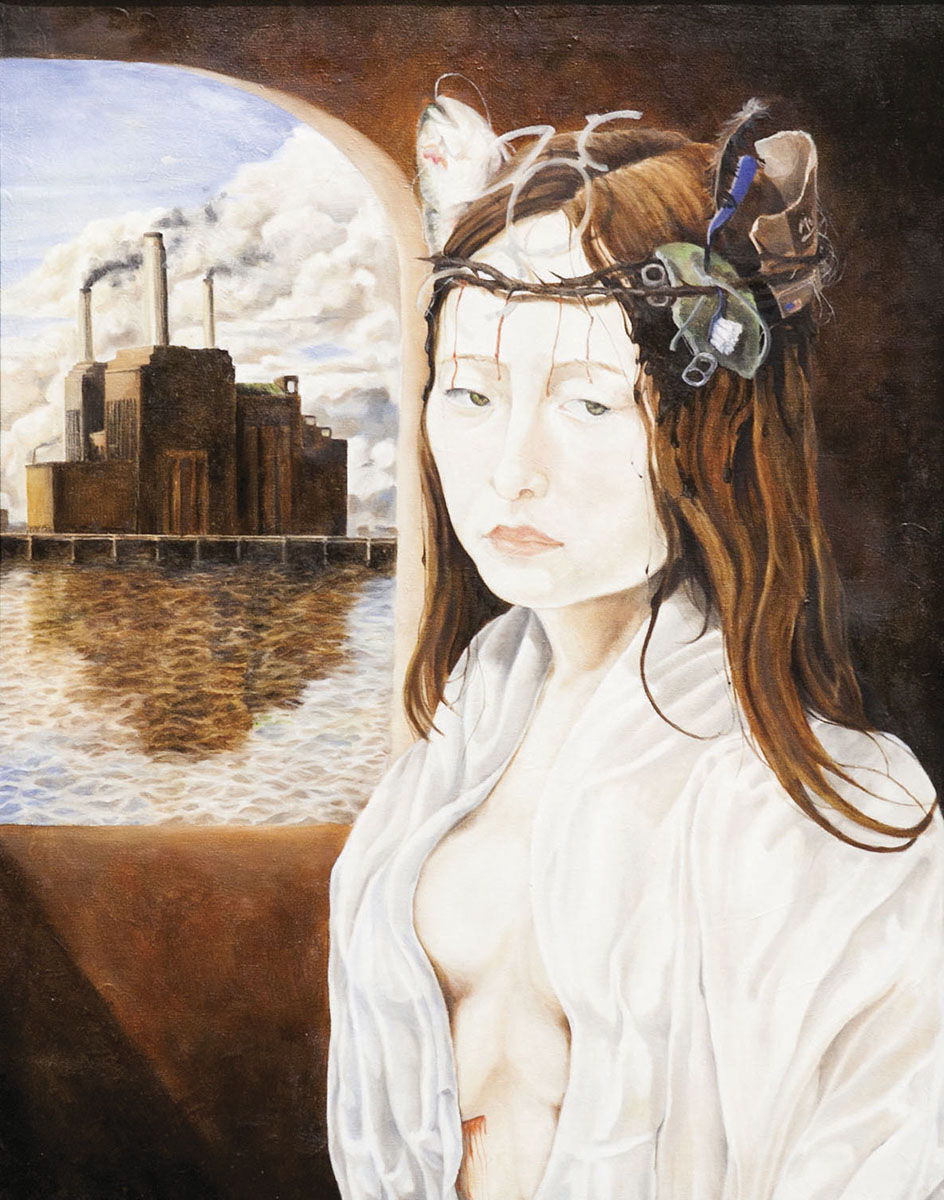 Christopher Castrillon, Synthetic Penitence, Oil on canvas.
Sonderling High School, Art Teacher: Kristin Grossi.
Best In Show: Judith Sposato Memorial Prize.
Long Island's Best is a comprehensive arts-in-education program that integrates experiences in The Heckscher Museum and the high school art classroom, culminating with the presentation of students' original works juried by a museum professional. Over the past 17 years, this program has grown to become a prestigious opportunity; it is the only juried exhibition on Long Island that offers high school students the opportunity to show their artwork in an art museum.
The three-week student exhibition features work by art students in grades 9 through 12 from public and private schools throughout Nassau and Suffolk Counties. Museum educators work in partnership with art teachers from participating schools as students find inspiration in artwork on view during the school year. Students learn to make connections between artwork on view in the Museum and their own experiences. Each student then selects a work of art in one of the exhibitions to inspire an original work of art for submission.
This year, the Museum received 288 works of art for jurying. Curator Lisa Chalif has selected 80 works of art in various media for display. The object label alongside each artwork includes an artist statement written by the student to explain the thought process and artistic journey from conception to completion.
An Opening Reception and Awards Ceremony will be held on Saturday, April 6, 5:30 pm-7:30pm. Exhibiting artists, friends, and family and teachers, directors, and administrators from participating school districts are welcome to attend. The awards ceremony begins at 6:30 pm.
This exhibition is sponsored in part by Inna Gellerman, DDS, Gellerman Orthodontics.
More About Long Island's Best 2013