VIEW MORE EXHIBITIONS
Mort Künstler: "The Godfather" of Pulp Fiction Illustrators
August 24, 2019 - November 17, 2019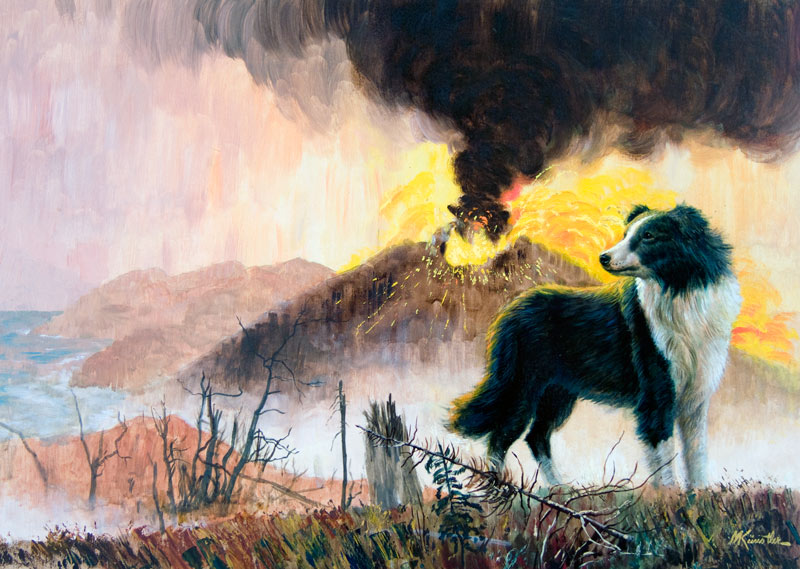 Mort Künstler, Jock's Island, 1963, Oil on board. Lent by the Artist.
Mort Künstler, renowned as America's premier Civil War painter, established his career in the 1950s and '60s as a prolific illustrator of popular men's adventure magazines like True, Argosy, Stag, For Men Only, Male, Adventure, and Saga. In dramatic images of courage and physical prowess, Künstler captured the post-War bravado of the American male psyche across a broad range of themes: man vs. animal, heists and escapades, military conflicts, and Cold War espionage. The artist's collaborations with pulp fiction authors included Mario Puzo, for whom he created the original visuals for The Godfather saga. Künstler's larger-than-life role in the golden era of pulp fiction unfolds in more than 80 original illustrations from the artist's private collection, almost all publicly exhibited for the first time.
JOURNAL
The Heckscher Museum of Art is thrilled to offer this new series of contemporary artist discussions in
2019. One work of art by each Emerging Artist will be on display in the Museum during the week prior
to each event. After each evening, continue the night at Six Harbors Brewing Company around the
corner from the Museum at 8 pm with reduced price flights and pints!