VIEW MORE EXHIBITIONS
Robert S. Neuman's Ship to Paradise
August 18, 2012 - November 25, 2012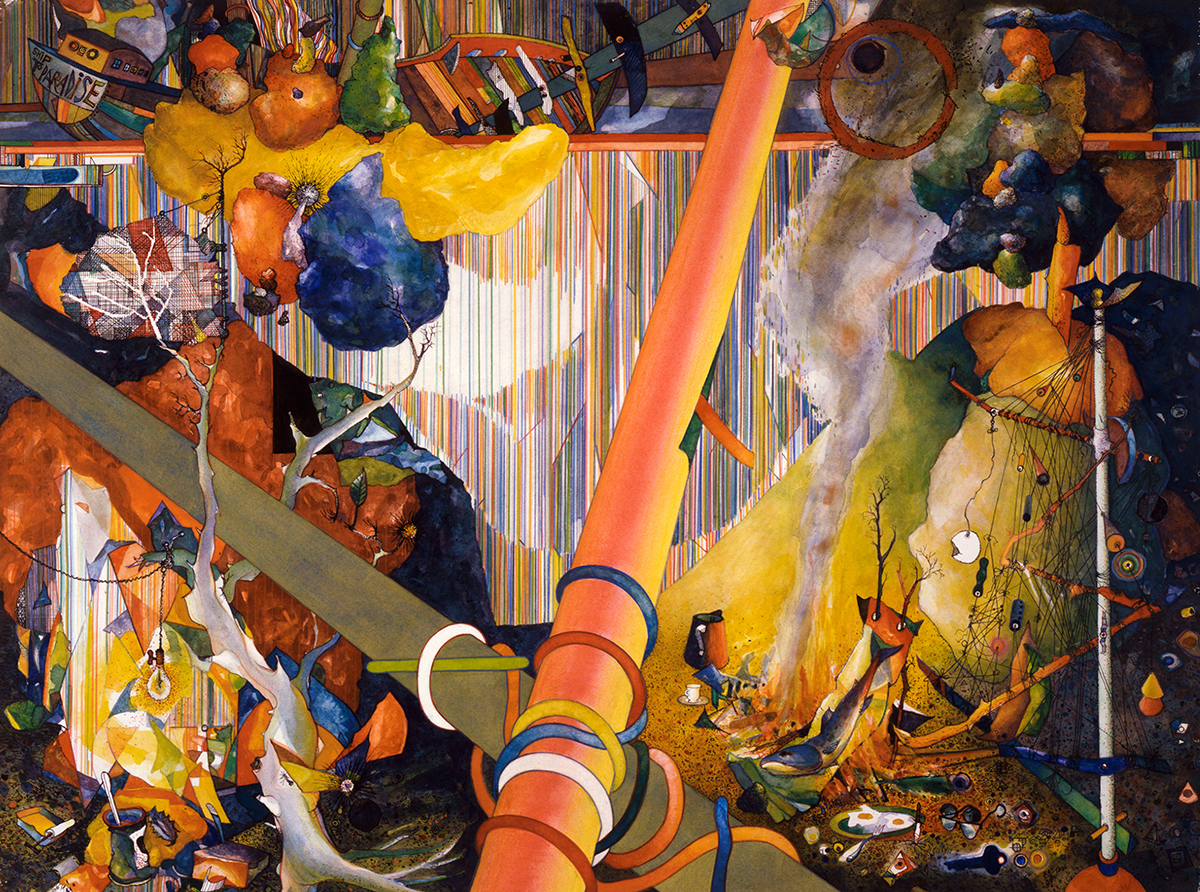 Robert S. Neuman, Ship to Paradise (The Wreck),  1987, Mixed media on paper. Allan Stone Collection, Courtesy of the Allan Stone Gallery, New York.
This exhibition focuses on the large-scale mixed-media drawings related to Robert S. Neuman's Ship to Paradise, a portfolio of nine illustrations that was commissioned to accompany a fine facsimile edition of Sebastian Brandt's The Shyp of Fooles, a medieval allegory on the folly of vice. The Brandt volume includes reproductions of Albrecht Durer's original woodcut illustrations from 1497, while Neuman's whimsical, surrealist conceptions present a colorful modern look at the timeless question of human folly.
This exhibition is sponsored in part by Astoria Federal Savings and made possible through generous support from Margy Hargraves and Bette and Paul Schneiderman.
More About Robert S. Neuman's Ship to Paradise